PayPal Money Generator: How The Scam Works
Beware of a new fraudulent movement online known as the PayPal Money Generator, aka the PayPal Money Adder trap. It is one of the latest PayPal scams that's been perpetrated on the web, so make sure you don't fall for it. Let's dive in.
Due to the advent of the internet and other tech services, there are various ways to make money online. However, this opportunity created room for cybercrooks to come into the game, leading to a proliferation of scams. The latest fraud example going around this week is, as mentioned, this PayPal Money Generator false promise (avoid any PayPal Resolution Centre text scam).
Let's see how the PayPal Money Adder scam works.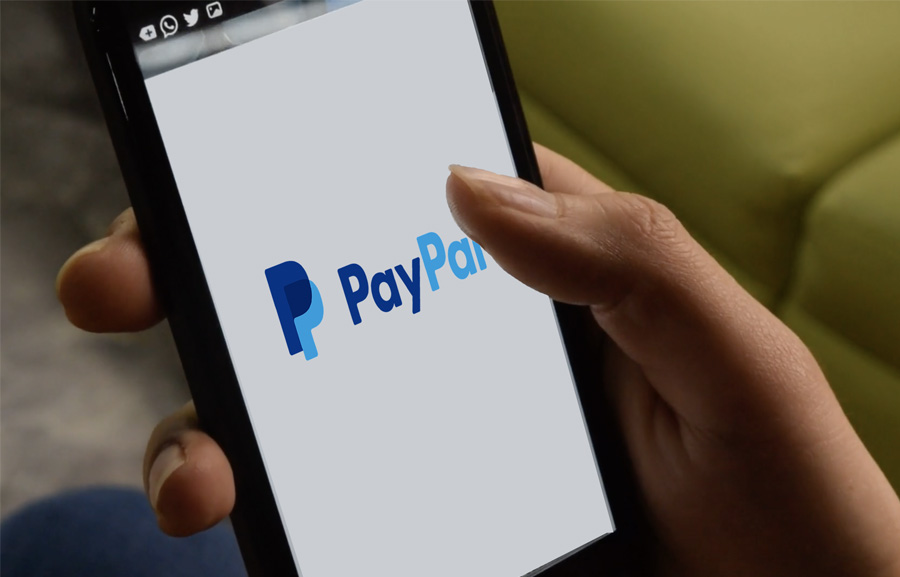 How Does the PayPal Money Adder Scam Work?
The real PayPal has nothing to do with this scam, so it's just criminals using the brand's name. That being said, the PayPal Money Adder or the PayPal Money Generator is an app that promises to add real money to your account. Usually, users have to pay for this 'service'. Sometimes they may even get it for free and have it downloaded on their device. That's a red flag, PayPal alert 101.
The scammers advertise the app to you under the guise of providing you with an amount of money while, in reality, you get nothing at all. What's worse, criminals also created many fake good-looking websites acting as third parties endorsing the effectiveness of the PayPal Money Generator. So in case you lookup online for the app, you may see praises from some websites—total bull.
Let's take a look at a few variations of the PayPal Money Adder scam. They include:
1. Stealing Directly From Your PayPal Account
The main reason why PayPal Money Generator scammers engage in this scam is to try and steal vital information from users. Under the simple reason for registering you for the app, crooks ask for your email. Days or weeks later, you receive an email that asks you to solve a problem with your PayPal account. Along these lines, attempts will be made to secure your login information. It may be in the form of a login page, or they may ask directly.
The login is a fake PayPal page, and you won't be logging into your personal account. You will only be providing scammers with all the information needed to steal money from your account, which could also lead to identity theft.
Avoid any links to your bank account or PayPal account sent through your email. Most of them are for malicious intent. To access your real PayPal account, navigate to the web address of the platform. They are the only ones authorized to make any changes to your account. They also must keep all of your information safe, or you will risk losing lots of money.
2. Selling Your Email Address
The easiest way for the PayPal Money Adder scammers to benefit from this scheme is to get users to pay for the app. Then, these people will then run away with victims' hard-earned money before they can ask to get their money back.
We mentioned the collection on the email addresses above. Gathering email addresses may seem like a harmless act, but it's very beneficial for the crooks operating the PayPal Money Generator scam. The email addresses are worth quite a lot. When done with collating all of the required addresses, they are then sold in bulk for a lot of money to companies who will then fill up your email with a variety of spam messages.
3. Fake Upgrades, New Versions, and Promotions
The PayPal Money Generator scam is pretty easy to fall victim to. It is because you may think that you're on the real PayPal app without knowing that scammers are looking to hurt you. Certain scammers go the extra mile to create fake PayPal apps. With the advancement of technology and software services, online tools are easy to create.
Don't be deceived because these apps look a lot like the original ones, featuring even the Paypal logo on it. They also look professional and have lots of positive reviews about it. These are done through not-to-be-trusted websites that claim to be experts in the financial world, so beware. Without knowing, victims download this app and provide scammers with all their vital info.
The real PayPal is a trustworthy payment platform and is safe to use, but these counterfeit apps are designed to defraud you of your personal information and cause you financial losses.
Occasionally, the PayPal Money Adder app is presented to you with an invitation for an upgrade, a new version, or a promotional offer. It is usually advertised as the best deal available, but it isn't. It's a scheme that could end up costing you more than you ever imagined.
It Appears as the Official Partner of PayPal
Many people fall victim to this scam because the PayPal Money Generator app looks like it's an official partner of the real PayPal app.
The best advice for you is always to check the official website to confirm if the promotion you're being offered is genuine, which will not happen, as PayPal doesn't typically have any. Confirm the source of the web address before inputting personal information. If it's not where you're used to logging in, it may be a scam. Also, check online for different warnings. Make sure to keep yourself armed with information because scammers are known to change their tactics to catch even more unsuspecting people.
Watch the video below to see the PayPal Money Generator Scam explained:
PayPal Money Generator Scam: How To Report
Warn your family and friends about the PayPal Money Generator by sharing it on social media using the buttons provided. You can also officially report the scammers to the Federal Trade Commission using the link below:
How To Prevent Identity Theft and More

If you want to be the first to find out the most notorious scams every week, feel free to subscribe to the Scam Detector newsletter here. You'll receive periodic emails – we promise not to spam. Meanwhile, educate yourself with some other PayPal fraud-related articles right under this paragraph, so that you can protect yourself in many other aspects and niches. Last but not least, use the Comments section below to expose other scammers.
Here are some must-reads for the end:
PayPal Order Scam
PayPal Notification Scam
---
Verify a website below
Are you just about to make a purchase online? See if the website is legit with our validator:
vldtr®
Searching:

Domain age, Alexa rank, HTTPS valid, Blacklisting, SSL certificates, Source code, Location, IP address, WOT Trustworthiness, Spam reports, Advanced technology, Privacy Policy, Terms of Use, Contact options

TOP 3 MUST-WATCH FRAUD PREVENTION VIDEOS
1. Top 5 Amazon Scams in 2023
2. Top 5 PayPal Scams in 2023
3. How To Spot a Scam Email in 2023
Selma Hrynchuk
Selma is a fraud prevention specialist renowned for her expertise in private eye investigations and a remarkable partnership with law enforcement agencies. Beyond her investigative triumphs, her public speaking engagements and written works have empowered countless individuals to protect themselves and stay ahead of deceptive schemes. Selma's legacy shines as a tenacious agent of change, unyielding in her commitment to battling fraud and ensuring a safer world for all.