Save a Dollar: Car Rental Insurance Fees Fraud – How It Works
Renting a car seems to be more popular by the day. It is mostly because the prices went down over time, while the quality of the vehicles has increased proportionally. However, there are many rental companies that use deceiving practices in order to victimize de clients. The Save Your Dollar: Car Rental Insurance Fees Scam is one of the most common rental car scams out there.
Whether you're considering renting from Avis, Hertz, Enterprise, Dollar Rent a Car, Budget, Alamo, Thrifty or – especially – smaller companies, educate yourself on how to have a legitimate deal. How does the scam work?
Watch the video below to see the Car Rental Insurance Scam exposed:
Car Rental Insurance Scam Video
Let's take a deeper look at the two scenarios.
Scenario 1. Mandatory Insurance Fee
You are about to rent a car and the agent at the desk requires you to pay a mandatory insurance fee. You think about it and eventually are okay with that, since insurance is important, right?
What you don't know is that your credit card – whether Visa, Mastercard or American Express – has auto insurance incorporated already! The rental company is just trying to get more money by asking for this.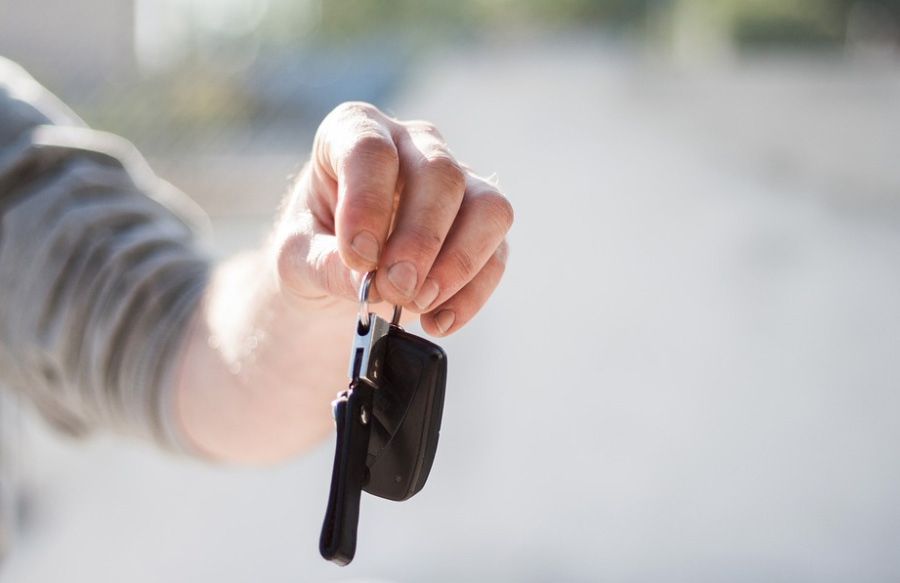 Verify your credit card's benefits and see if the rental car is covered. Most credit card companies cover auto insurance, although this fact is not commonly known. Of course, the agent knows, but he gets a commission for selling you the extra insurance.
Scenario 2. Stapled Contract To Hide The Fine Print
Don't get us wrong, most of the rental car companies are legitimate and fair, but imagine this:
You are about to rent a car and do your research online. There is a vehicle there that you really like. You call the company, tell them what you want and mention there is now need for insurance, and go there.
The desk agent is a friendly gentleman who gets you to sign the contract, folds it and staples it, so you won't get to see the fine print. Nicely folded and easier to carry in an envelope, you don't pay attention to the details.
Then one day, when you get your credit card statement in the mail, you notice that you were overcharged $180, although you said no auto insurance is needed.
Car Rental Insurance Fees Scam: How To Avoid
Everytime you rent a car, look for what your credit card covers. Always, always, always – check the fine print. It is "fine" for a reason.
Don't rely hundred percent on what you ask for, but on what you see in front of you, on the agreement. Try to rent from the most reputable companies. Look for complaints by typing in your search engine the name of the company plus location in the city you're in.
Watch the video below to learn other great tips on how to get the best deals on rental cars and find cheap car hire.
How To Get The Best Deals On Rental Cars Video
Car Rental Insurance Scam: How To Report

Warn your family and friends about this scam by sharing it on social media. You can also officially report the questionable car rental companies to the Federal Trade Commission using the link below:
Related Articles and Pages
10 Rental Car Scams You Should Be Aware of Today
Cheap Car Rentals Near Me Scam
---
Verify a website below
Are you just about to make a purchase online? See if the website is legit with our validator:
vldtr®
Searching:

Domain age, Alexa rank, HTTPS valid, Blacklisting, SSL certificates, Source code, Location, IP address, WOT Trustworthiness, Spam reports, Advanced technology, Privacy Policy, Terms of Use, Contact options

TOP 3 MUST-WATCH FRAUD PREVENTION VIDEOS
1. Top 5 Amazon Scams in 2023
2. Top 5 PayPal Scams in 2023
3. How To Spot a Scam Email in 2023
Selma Hrynchuk
Selma is a fraud prevention specialist renowned for her expertise in private eye investigations and a remarkable partnership with law enforcement agencies. Beyond her investigative triumphs, her public speaking engagements and written works have empowered countless individuals to protect themselves and stay ahead of deceptive schemes. Selma's legacy shines as a tenacious agent of change, unyielding in her commitment to battling fraud and ensuring a safer world for all.