Free Hotel Stay Scam: How It Works
Let's say you are planning your next holiday. However, you haven't decided yet if you should go to Mexico, somewhere in the Caribbean, or maybe try some other life-changing experiences. Then, one day, your decision is easier to take because of an email. It says that you won a free hotel stay at a resort in the Bahamas. It is a big hotel chain that you used in the past, so your name is still in their books.
The good news? You actually did win it, it is a free stay! The bad news? The scam is in the redeeming of the prize. In order to collect it, there's a 1-800 number you have to call.
When you phone, you're told that the agency handling the winners also has to book your air travel, which is usually almost double than a price you would find by yourself. Little did you know that the whole invoice will be way over $2,000. Burnt! However, there are a lot more things you should be aware of when it comes to travel.
In a different variation of the Free Hotel Stay Scam, check out the Free Stay Timeshare Presentation trick. Here's a list of timeshare scams, as well.
Watch the video below to see in action 25 travel scams you should avoid today:
25 Travel Scams To Avoid Video
Free Hotel Room Scam: How To Avoid
Always ignore proposals with the condition: "We give you this if you let us do this". That's not how a winner of a prize should be treated.
Research the name of the company that called you online. Look for their BBB rating or profile – if they have one – and add the word 'scam' or 'complaint' in the search engine bar.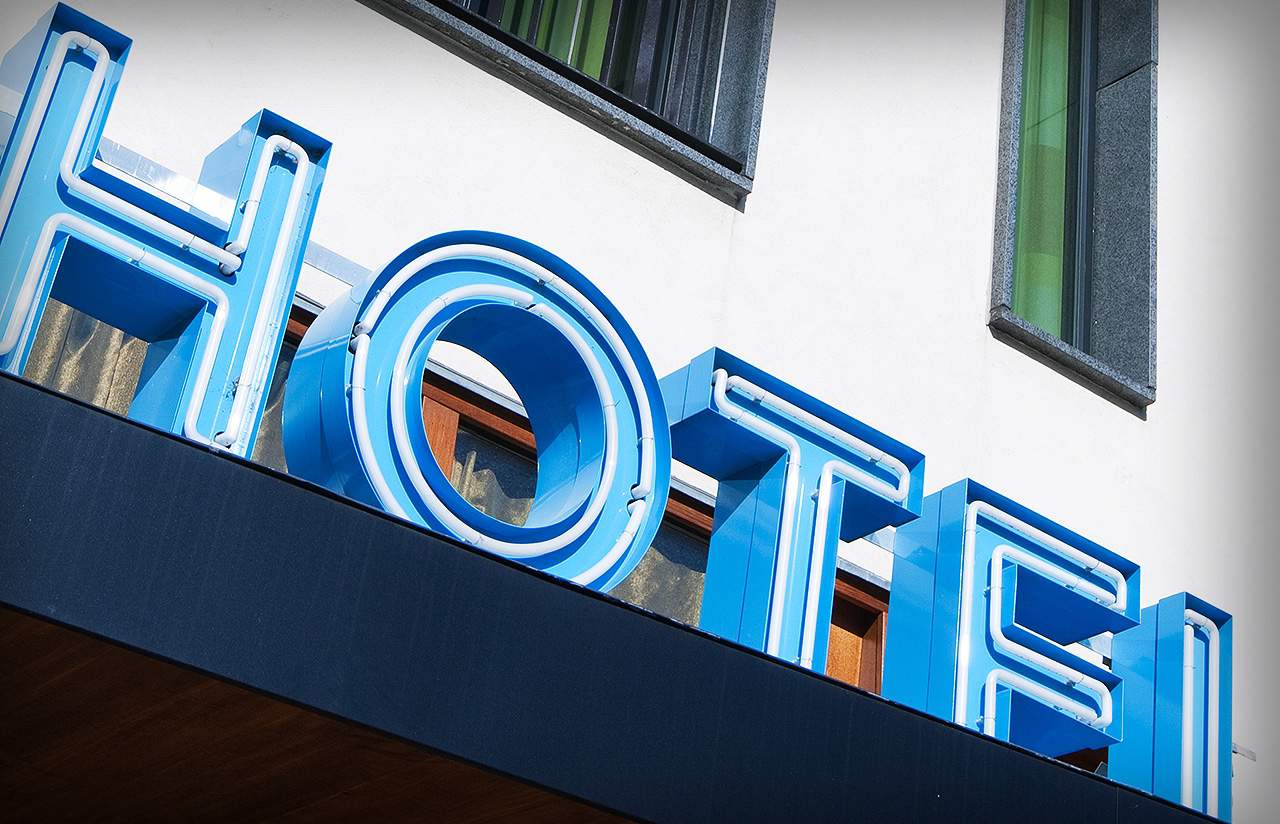 Here are more fraud prevention resources when it comes to travel:
Travel Advice and Advisories for Canadians
Smart traveling for Australians
Last but not least, beware of other common travel scams such as the Hotel Room Swap, Hotel Room Switcheroo, Hotel Inspection Visit and the Hotel Discount Card.
How To Report a Phone Call Offering Free Hotel Stay
Let your family and friends know about the Free Hotel scam by sharing it on social media here, using the buttons provided. You can also officially report the scammers to the Federal Trade Commission using the link below:
---
Verify a website below
Are you just about to make a purchase online? See if the website is legit with our validator:
vldtr®
Searching:

Domain age, Alexa rank, HTTPS valid, Blacklisting, SSL certificates, Source code, Location, IP address, WOT Trustworthiness, Spam reports, Advanced technology, Privacy Policy, Terms of Use, Contact options

TOP 3 MUST-WATCH FRAUD PREVENTION VIDEOS
1. Top 5 Amazon Scams in 2023
2. Top 5 PayPal Scams in 2023
3. How To Spot a Scam Email in 2023
Selma Hrynchuk
Selma is a fraud prevention specialist renowned for her expertise in private eye investigations and a remarkable partnership with law enforcement agencies. Beyond her investigative triumphs, her public speaking engagements and written works have empowered countless individuals to protect themselves and stay ahead of deceptive schemes. Selma's legacy shines as a tenacious agent of change, unyielding in her commitment to battling fraud and ensuring a safer world for all.