eBay Order Confirmation Scam
eBay Email Confirmation Scam: How It Works
As more and more people purchase items online day after day, scammers find ways to victimize consumers all over the world. The latest scam going around this week is the eBay Confirmation Email aka eBay Order scheme. How does it work?
Watch the video below to see in action the eBay Confirmation Email scam exposed:
eBay Confirmation Email Scam Video
Similar to the PayPal Confirmation Email scam, this one comes in your inbox validating a purchase you did recently. However, it has a different twist.
The title subject of the email is: "Thank you for your offer". The message informs that you purchased an Axel Panel Platform Bed worth $718. However, it could be any other item, so don't get stuck on this one.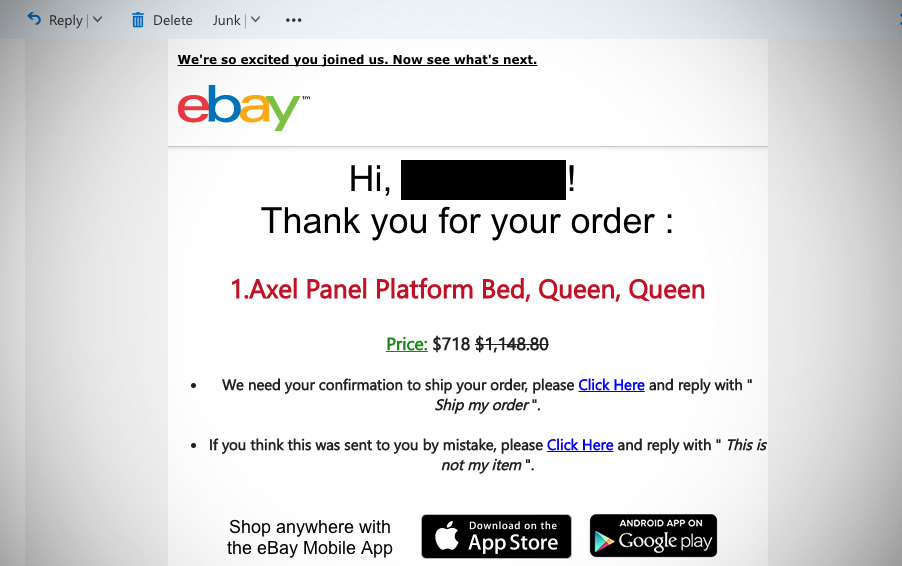 The trick? Scammers want the victims, who know they didn't purchase anything, to confirm that the transaction was a mistake.
Unlike the PayPal scam where crooks send the recipients to a PayPal look-alike page, in this one they offer a couple of options to reply. The first one is: "We need your confirmation to ship the order, please click here" (see above).
However, as they know nobody clicks on that, they lead the victims to the second one, which is: "If you think this was sent to you by mistake, click here".
That's where it gets interesting because the link doesn't open a fake website, but a reply window to the scammer, confirming the recipient didn't order any items.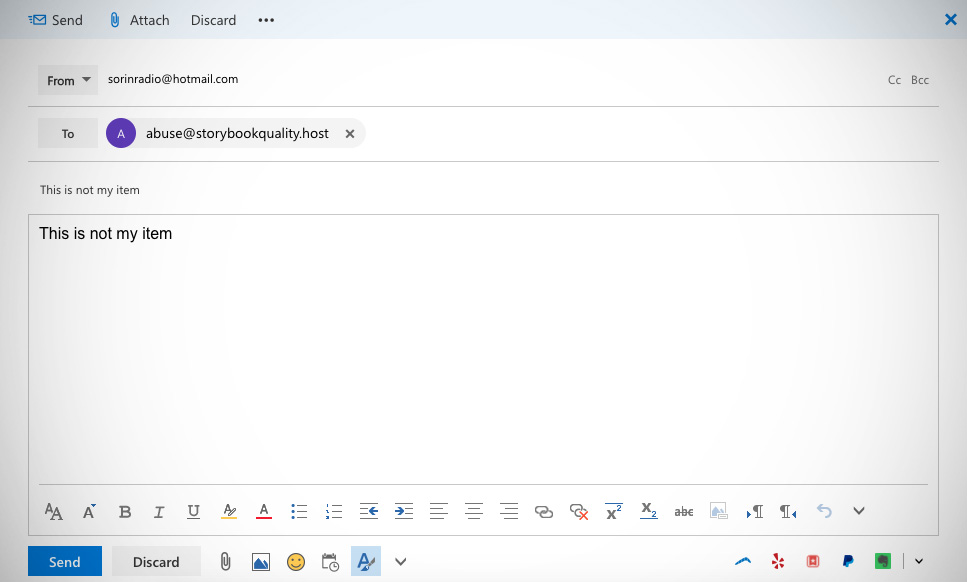 We responded to the scam email, so, of course, they replied with a link asking us to log in to change our password ("for safety reasons"). Using the link provided by the scammer sent us to a fake eBay page, where we were asked to provide the credentials.
Beware!
How to Avoid the eBay Order Confirmation Scam:
Do not click on the link provided. The best thing to do in this case is to log into your account straight from eBayl's website, by typing eBay.com in your browser, first. Any notification should be in your inbox there.
How to Report the eBay Order Confirmation Scam:
Make your family and friends aware of this scam by sharing it on social media using the buttons provided. You can also officially report the scammers to eBay using the link below:
How To Protect Yourself More:

If you want to be the first to find out the most notorious scams every week, feel free to subscribe to the Scam Detector newsletter here. You'll receive periodical emails and we promise not to spam. Last but not least, use the Comments section below to expose other scammers.