Coronavirus Stats as of June 9: The Numbers You Need To Know
We have been asked over the last few days to publish an article regarding Coronavirus stats that are more than just global numbers, but rather detailed information about the less-known information about the COVID-19 crisis. As a result, here are some numbers we've been gathering, as of June 9: general numbers, detailed and data about Coronavirus scams.
Feel free to leave a comment with a source that we can list in this article, as we are planning to update it daily.
Here it goes.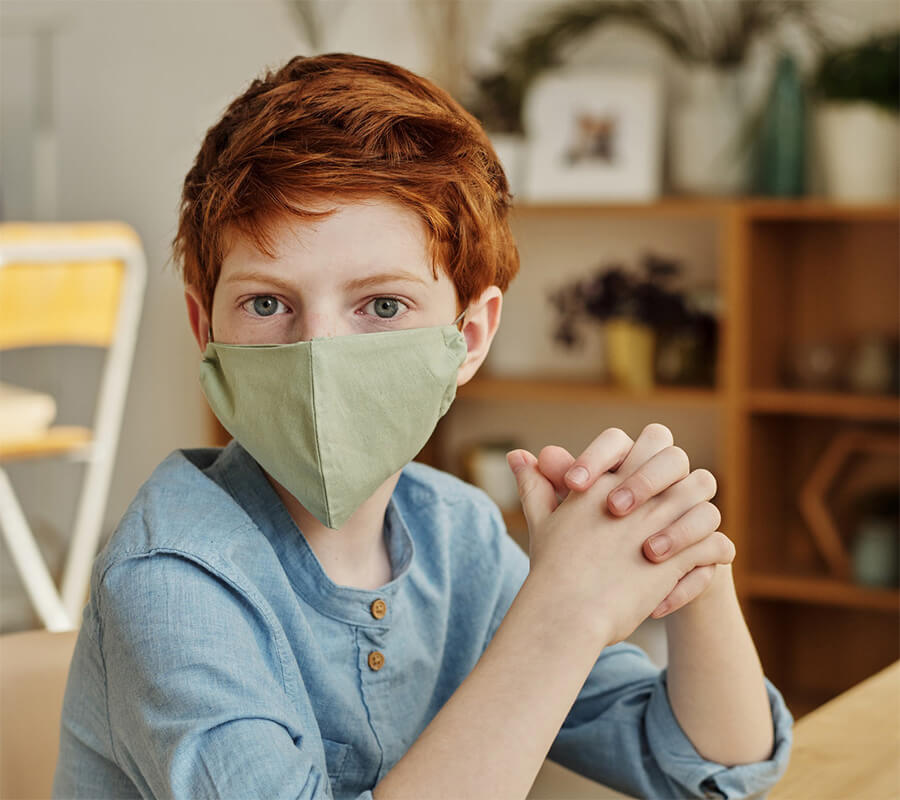 COVID-19 Fraud Stats
According to the Federal Trade Commission (FTC), 30,700 fraud complaints have been reported on their platform. All data is coming from scams related to the outbreak.
The victims have reported losing $40.1 million in scams.
The average loss: $463.
Coronavirus Stats: Which Gender and Race Are the Most Vulnerable
Here are some very interesting and somehow shocking data: COVID-19 stats up to date. We will start with general numbers and then we will go into details. Sources are cited:
The only countries in the world that didn't report any cases of Coronavirus up to date are: Kiribati, Turkmenistan, Marshall Islands, Micronesia, Nauru, North Korea, Palau, Solomon Islands, Tonga, Tuvalu, and Vanuatu.
Almost twice as many men die of Coronavirus than women, according to the New York City's Health Department.
80% of deaths are people who are 65 and over, according to the Centers for Disease Control and Prevention (CDC).
According to the same source, CDC, preliminary data suggests that COVID-19 is three times as deadly for black people than white.
More than 39 million Americans lost their jobs since the Coronavirus pandemic started, according to the U.S. Department of Labor, cited by The Guardian.
Over 100,000 businesses have closed their doors.
Are you waiting to go out to your favorite restaurant? Over 3% of the restaurants have closed their doors permanently and 44% just temporarily, according to the National Restaurant Association.
23% of people said they would not be willing to take a vaccine against Covid-19 if it became available, according to this poll.
A more than 1,000% surge in online demand for hydroxychloroquine came after Donald Trump backed the anti-malaria drug as a potential treatment for Covid-19, a study found, despite evidence, it doesn't work.
Under 300,000 tests a day were being carried out on May 26, according to the daily tracking by the COVID-19 Tracking Project.
One thousand contact tracers – New York is trying to recruit this many tracers by June 1 as part of efforts to advance reopening.
The countries with only one Coronavirus death recorded up until today are: Lichtenstein, Botswana, Burundi, Central African Republic, Gambia, Mozambique, and Suriname.
The number of COVID-19 cases worldwide: 6,704,388, according to Worldometer.
The number of deaths: 393,210, according to the same source.
110,127 deaths in the United States, according to Johns Hopkins Institute.
The number of deaths in Canada: 7,633, according to the same source.
39,904 deaths in the United Kingdom: according to the same source.
The number of deaths in Australia: 103 according to the same source.
Here is a map of the updated COVID-19 situation in the world today.
Coronavirus Scams: How To Report Them
Let your family and friends know about this article Scam by sharing it on social media using the buttons provided. On the other hand, if you witness fraud, you can also officially report the scammers to the Federal Trade Commission using the link below:
How To Prevent Identity Theft and More

If you want to be the first to find out the most notorious scams every week, feel free to subscribe to the Scam Detector newsletter here. You'll receive periodic emails – we promise not to spam. Meanwhile, educate yourself with some other fraud-related articles right under this paragraph, so that you can protect yourself in many other aspects and niches. Last but not least, use the Comments section below to expose other scammers.
Here are some must-reads for the end:
Coronavirus Mask Scam
Job Application During COVID-19 Scam
---
Verify a website below
Are you just about to make a purchase online? See if the website is legit with our validator:
vldtr®
Searching:

Domain age, Alexa rank, HTTPS valid, Blacklisting, SSL certificates, Source code, Location, IP address, WOT Trustworthiness, Spam reports, Advanced technology, Privacy Policy, Terms of Use, Contact options

TOP 3 MUST-WATCH FRAUD PREVENTION VIDEOS
1. Top 5 Amazon Scams in 2023
2. Top 5 PayPal Scams in 2023
3. How To Spot a Scam Email in 2023
Selma Hrynchuk
Selma is a fraud prevention specialist renowned for her expertise in private eye investigations and a remarkable partnership with law enforcement agencies. Beyond her investigative triumphs, her public speaking engagements and written works have empowered countless individuals to protect themselves and stay ahead of deceptive schemes. Selma's legacy shines as a tenacious agent of change, unyielding in her commitment to battling fraud and ensuring a safer world for all.