Beware of Free Online Business Listing Sites
Beware of deceptive services acting as free online business listing sites, claiming to help your firm getting more exposure. It is called the Online Business Directory Scam.
There are some legitimate online business directories out there, but the majority of these are not truly transparent about their real intended purpose, which is to make money. While this isn't illegal, it is unethical as they mislead and misrepresent their intent. How does the scam work? Let's take a look:
A representative of a fake publishing company will contact a business, often associating themselves with a charitable foundation or cause of some sort. They will offer to advertise your business for free (the small businesses or mom and pop shops seem to be an especially favored target) for a small fee. Once the ad is published, if at all, the business will receive a bill for services, for $89/year. If the business owner refuses to pay, they will threaten legal action. When challenged with the fact that they promised a free listing, they mention that the first two months are free, but the charge comes after that. The actual fee is mentioned in the fine print that most of the victims don't bother to read.
In a different variation of this scam, the business receives an invoice for being listed in a directory, in which they were never were. Alternatively, the publisher lists the company without prior approval and sends a bill.
Watch the video below to see a third variation of the Business Listing Scam:
Online Business Directory Scam: How to Avoid
There are several steps that the business owners can take to avoid falling victim to this scam. Assign one person as the designee to make all decisions regarding advertising and make them aware of this common scam. Never agree to anything in a phone call; request documentation spelling out the details of the advertising contract.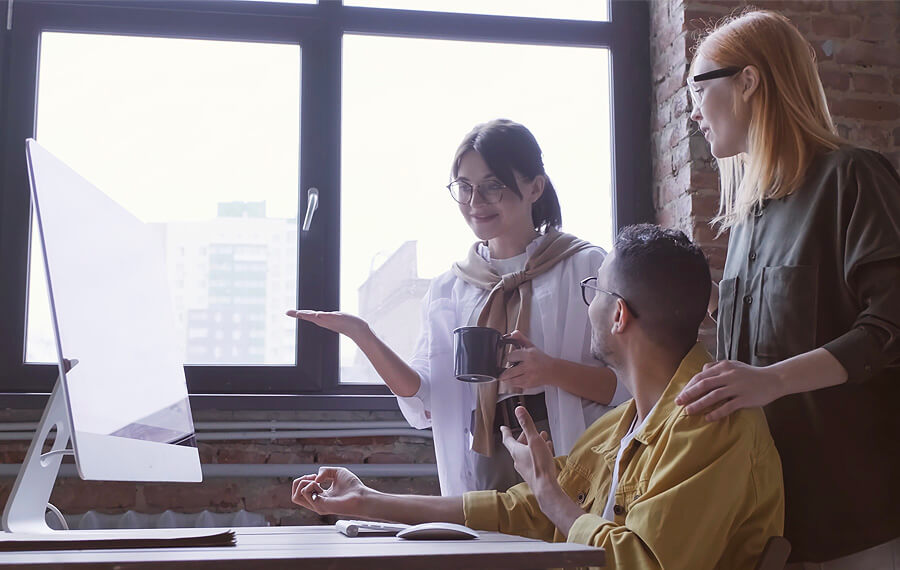 Also, find out how they got your contact information and be sure to request theirs. Ask to see a sample of the directory in which they want to list you. If the publisher does not agree to any or all of these terms, likely, they are not a legitimate online business directory. If you receive a bill for advertising that you did not purchase, do not be intimidated by threats of legal action; remember, it will cost the "publisher" more money to sue you than the bill is worth.
Last but not least, a bogus company will not likely want to be exposed in a courtroom. Be sure to report the company to your state's Attorney General as well as the Better Business Bureau. Or to the option we have below:
How To Report the Fake Free Online Business Listing Sites
Warn your family and friends about the Online Business Directory Scam by sharing it on social media using the buttons provided. You can also officially report the scammers to the Federal Trade Commission using the link below:
How To Prevent Identity Theft and More

If you want to be the first to find out the most notorious scams every week, feel free to subscribe to the Scam Detector newsletter here. You'll receive periodic emails – we promise not to spam. Meanwhile, educate yourself with some other fraud-related articles right under this paragraph, so that you can protect yourself in many other aspects and niches. Last but not least, use the Comments section below to expose other scammers.
Here are some must-reads for the end:
Regional Sales Representative Scam
Administrative Assistant Job Scam
Pump and Dump Scheme Scam
Gold IRA Investment Scam
---
Verify a website below
Are you just about to make a purchase online? See if the website is legit with our validator:
vldtr®
Searching:

Domain age, Alexa rank, HTTPS valid, Blacklisting, SSL certificates, Source code, Location, IP address, WOT Trustworthiness, Spam reports, Advanced technology, Privacy Policy, Terms of Use, Contact options

TOP 3 MUST-WATCH FRAUD PREVENTION VIDEOS
1. Top 5 Amazon Scams in 2023
2. Top 5 PayPal Scams in 2023
3. How To Spot a Scam Email in 2023
Selma Hrynchuk
Senior Editor at Scam Detector Media, Selma is a fraud prevention specialist with a wealth of experience in private investigations and collaborations with law enforcement. A captivating public speaker, Selma educates audiences about scams and personal safety. Through her insightful writing, she exposes criminals and shares essential tips for staying secure. Selma is a dedicated guardian against fraud, committed to unmasking deception and promoting integrity.