Netflix Membership Scam: How It Works
It has been discovered that a program is being added to various suspicious websites, coaxing individuals like you to log in, sign up for, or even canceling the Netflix membership. Once you do it, you are led to believe that you are in Netflixland, while the program delivers ransomware to your computer. How does the scam work exactly?
Watch the video below to see the Ransomware scam exposed:
Researchers have discovered this newly found program's objective is to steal your Netflix credentials and hold them involuntarily. The ransomware that was discovered is said to be named RANSOM_NETIX.A. Generally, if you were to go to the Netflix website to create an account or to login, you will see the area to create a username and password or the fields to login with your information if you have already created your account.
The ransomware is designed to display a similar screen that has the content of the login generator and it also shows the account membership piracy. Windows users are often mistaken that this is not a true Netflix website. There are numerous websites that exist which promise access to various paid web-based programs. It has been found that these are the types of websites that you may encounter this malicious program.
The good news is that you can avoid these kind of dangerous websites by installing a powerful browser extension called Guardio (get it HERE). It automatically blocks 100x more harmful websites than competitors and 10x more malicious downloads than any other security tool. It was tested and vetted by our Scam Detector team. You can get it HERE. But let's get back to the scam.
How can this happen? Or how can someone possibly take your information like that? This is how it works:
Imagine that you are online just looking at random websites. Suddenly, a pop-up comes on your screen and asks you to click it to generate a login page for Netflix, whether that's for a new deal, a discount, free trial, or a prize.
The moment that you press that button, the encryption process begins. The fake login page is designed to be a distraction, while you are under the impression that you are logging into your Netflix account. Once the process begins, it encrypts 39 different files from your C:Users directory.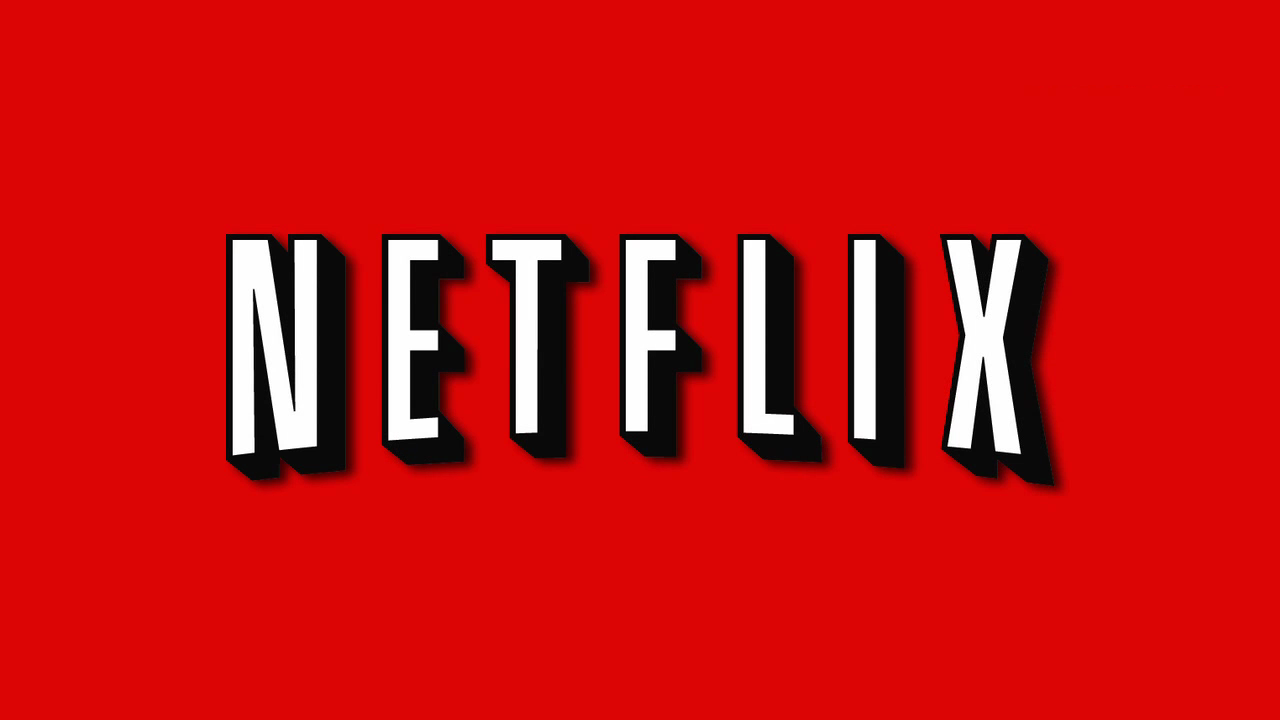 The individuals who are attacked by this ransomware program end up being victims because the program demands $100 in Bitcoin, a digital currency. It was created with the intent for there to not be a middleman involved such as a bank.
For the time being, it seems the ransomware trap only applies to users that have a Windows or PC. It has not yet been discovered to apply to a Mac.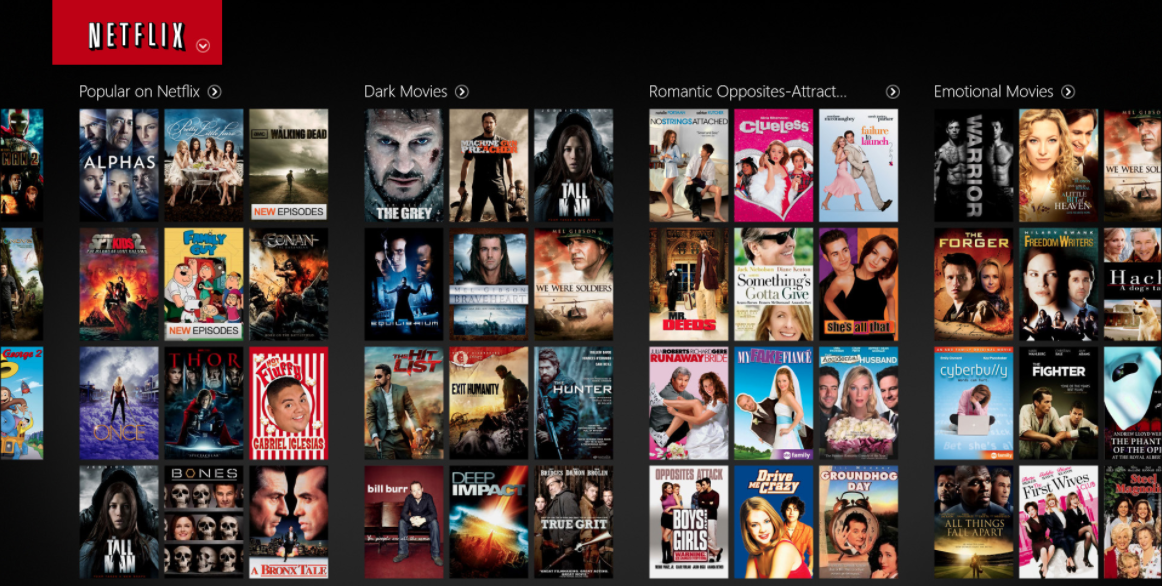 The way that this ransomware program was designed only allows to encrypt information from a system that is using Windows 7 or Windows 10. Even though it does target all Windows users, the program destroys itself if it does not encounter one of these options. Therefore, if you are using any other Windows software programs other than version 7 or 10, or if you are using a Mac, you do not appear to be at risk for this scam.
Netflix has grown to be a very popular and well-known company but so did the Netflix scams. Their user base is constantly growing and it seems to have done so quite rapidly. Unfortunately, such a large user database presents an open invite for scammers to target people that seem to be vulnerable. This is an application that is sure to have a lot of incoming traffic on a regular basis. So, from a hacker's perspective, this is the perfect target.
Once your credentials have been stolen, they can be used to trick you into installing ransomware or malware on your device. They do this because it helps them generate profit for themselves.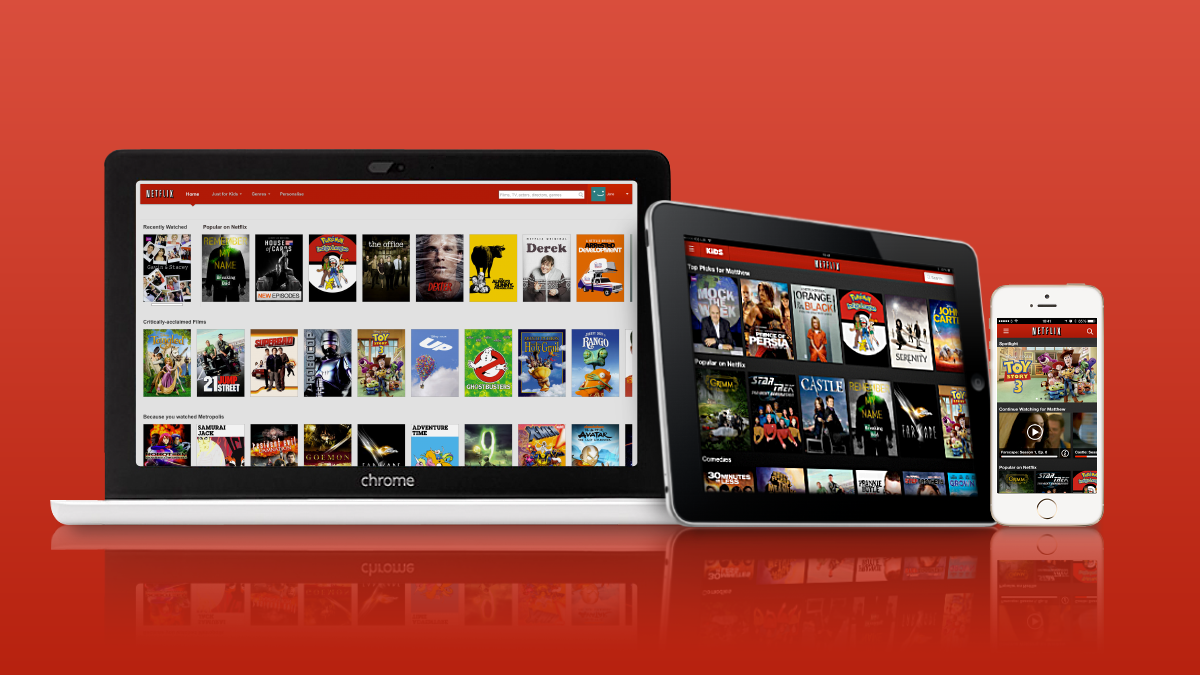 This ransomware program is a continuation of hacking/installing viruses trends that were discovered in the last couple of year. As technology progresses, new tactics are also progressing so scammers will have newly found ways to hack or scam you. Which will, unfortunately, in turn, create even more victims for them because they are becoming smarter and more people are learning how to scam so more people are becoming scammers.
There was nearly a 750% growth in new ransomware families in 2016. Specialists predict that there will be an additional 25% growth in new families this year. This is a prime example of how they progress as technology progresses so every year there are more and more people that are getting involved in ransomware.
Due to the severity of the Netflix scam, it is said that there are already indications that it is going to evolve even more as the year progresses. It is expected to become an even bigger problem than it already is. There will be more hackers which means there will be more users than have been targeted and taken advantage of.
Needless to say, since ransomware hackers have had such a success rate with Netflix, they are starting to use many other brands, using the same pattern. This is why you should always be cautious of everything you do, especially with your online activity. The more cautious you are, the less likely you are to have it happen to you. Hopefully, there will be enough people that can outsmart the hacker and eventually it will die off.
This should be a big red flag for you to want to protect not only your Netflix account but all the other ones.
Netflix Membership Scam: How To Avoid
Here are a few of the best practices you can use as a guide when it comes to protecting your account:
1.  Keep your account updated regularly. Ensure that your credentials constantly stay updated. Check them sporadically for anything that looks suspicious.
2.  Update your password. As a security precaution, update your password every 3 months or so. Also, be sure to include a capital letter, a special character, and numbers.
3.  Verifications. If the option is available, allow more at least two security questions.
4.  Downloads. Be cautious of anything that you download. Take the appropriate measures to ensure the accuracy of the source prior to downloading anything.
5.  Emails. Check emails and make sure they do not seem suspicious. If they appear to be a form a suspicious sender, transfer the email to your junk folder. This will ensure that if that sender tries to contact you again, that it will automatically be transferred to your junk folder.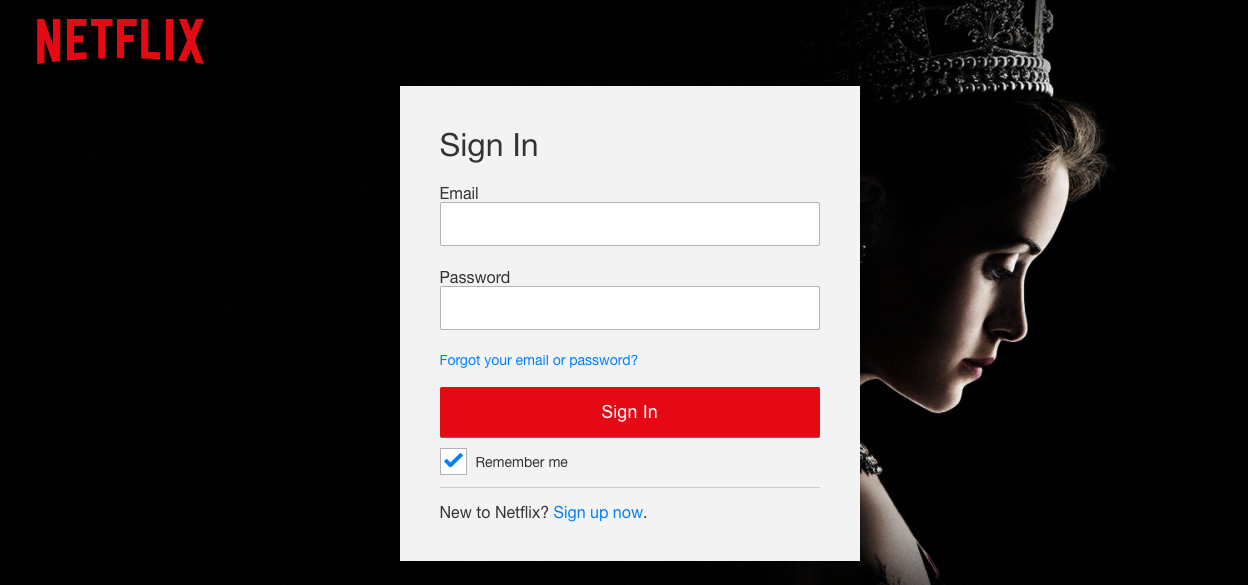 Since ransomware has become such a common problem, it should now be a regular practice for businesses to educate all their employees on the potential threats of ransomware and how it could affect not only the company but them as individuals. It should also be addressed that it is impossible to obtain a Netflix membership for free. If you see that, then you should automatically recognize it to be a scam and ignore it right away.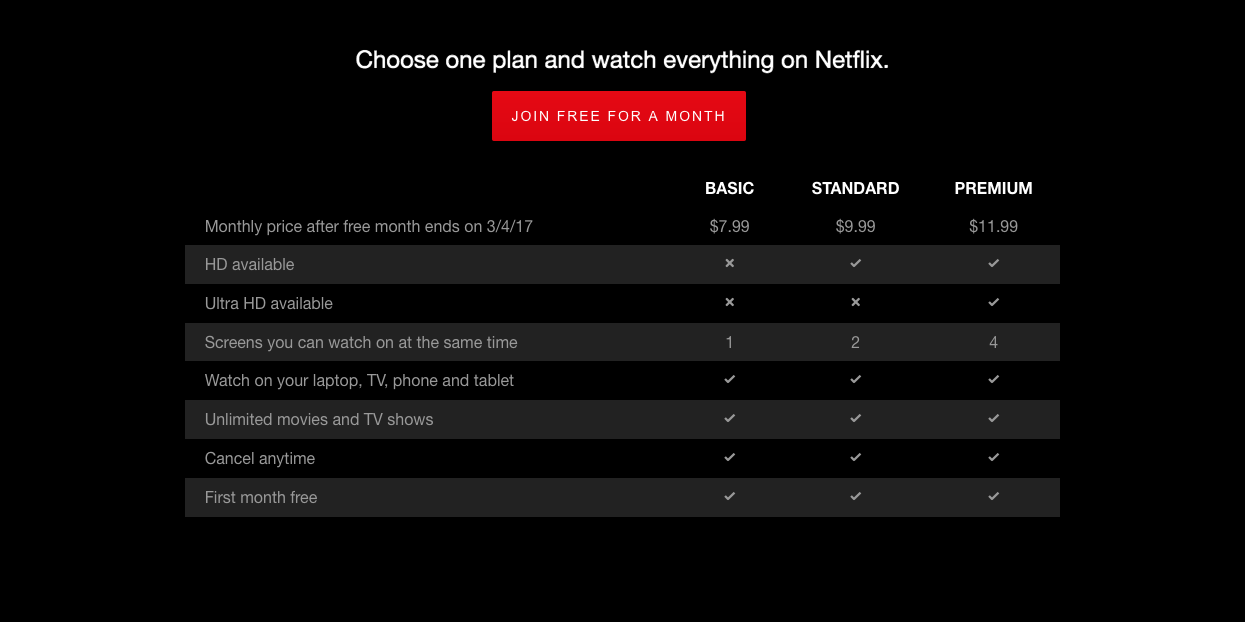 About Netflix
As mentioned, Netflix is a very popular application that allows users to watch movies and television shows at their convenience, instead of waiting for them to be advertised at a specific time. Currently, Netflix has reached over 190 different countries and they are said to have at least 93 million subscribers.
With the progression of technology, you can utilize this application in various ways including your computer, smartphone, Smart TV, tablet or Apple TV. The price depends on what package you want, but you can utilize these services for as low as $8.99 a month. Even though it is a small fee, users are discovering various ways to avoid this monthly charge.
The only problem is that scammers and cybercriminals are also aware that people want to try to find a way around paying the monthly subscription fee. So, scammers have now discovered a way to take advantage of people and lead them to believe that they by now bypass the monthly charge.
However, Netflix has become a very popular platform and just because this scam exists it has no bearing on how great and successful the company is. Indeed, one of the benefits of Netflix is that you can watch an entire movie or television show without having to worry about commercials. It is something that any movie lover or television lover should invest in.
As long as you have internet, then you can access your Netflix account.

How to Report the Netflix Membership Scam
Make your family and friends aware of this scam by sharing it on social media using the buttons provided. You can also officially report the scammers to the Federal Trade Commission using the link below:
Here Is The Best Way To Protect Yourself
For the end of the article we left a very powerful and important advice. After the increased amount of online fraud happening since the pandemic started, we've been asked many times what the most effective ways to stay safe online are. After experiencing and testing many fraud prevention platforms online, we we would recommend you to get Surfshark. Here is why:
They have an award-winning VPN service, protecting your privacy, securing your identity, and preventing third parties from tracking your device. They have a super aggressive antivirus program. It offers you effective protection from viruses and zero-day threats, a lightweight, clean, and easy-to-use app, and a 30-day money-back guarantee.

Killer feature: They will notify you when your personal info is leaked online.

They help you hide your online searches, which will get you purely organic search results, free from ads and tracking. You know when you search, for example, for a flight and the next time you look at the same search the prices are higher? With Surfshark, this is not happening.
Awesome, right? Last but not least, Surfshark offers 76% off + two months free to the Scam Detector readers. You can get the deal HERE.
How to protect yourself more:

If you want to be the first to find out the most notorious scams every week, feel free to subscribe to the Scam Detector newsletter here. You'll receive periodical emails and we promise not to spam. Last but not least, use the Comments section below to expose other scammers.
Related Articles:
---
Verify a website below
Are you just about to make a purchase online? See if the website is legit with our validator:
vldtr®
Searching:

Domain age, Alexa rank, HTTPS valid, Blacklisting, SSL certificates, Source code, Location, IP address, WOT Trustworthiness, Spam reports, Advanced technology, Privacy Policy, Terms of Use, Contact options

TOP 3 MUST-WATCH FRAUD PREVENTION VIDEOS
1. Top 5 Amazon Scams in 2023
2. Top 5 PayPal Scams in 2023
3. How To Spot a Scam Email in 2023
Selma Hrynchuk
Senior Editor at Scam Detector Media, Selma is a fraud prevention specialist with a wealth of experience in private investigations and collaborations with law enforcement. A captivating public speaker, Selma educates audiences about scams and personal safety. Through her insightful writing, she exposes criminals and shares essential tips for staying secure. Selma is a dedicated guardian against fraud, committed to unmasking deception and promoting integrity.