How the scam works:
(with video below) Okay, so you are considering becoming a chartered accountant. Congrats, your hard work will be paid off, indeed. However, you have to be aware of a notorious scam happening these days involving this sector. You may come across online ads posted by accounting gurus who promise to get you a chartered accountant degree within a very short amount of time. To find out how, you will have to buy their digital courses, kits, webinars or even e-books, which will reveal the secrets. Before it's too late and fall into the trap of paying for their courses, you need to recognize the red flags of these promotions, which apply for all trades. How?
Watch the video below to see the exposed secrets of scamming gurus, regardless of the industry:
Exposed Secrets Of Gurus Video
The deceptive practices that come via webinars. These specialists create webinars that they claim are live. In reality, the webinars –which are just shameless pitches asking for thousands of dollars for weak digital courses– are just recorded and played over and over again, with a strategic script.
For example, throughout the webinar, the host may say "Press letter H if you can hear me well". Within three seconds, he continues: "Oh, that great, I like these Hs". It's just an only recorded trick since there are indeed a few people who would press the letter H when they can hear the call to action. It makes it look live, but only the audience feed (comments from attendants) is.
On the other hand, although these accounting gurus promise to stick around after the webinar for a 30-min Q&A session, they also have recorded questions and answers that they pretend to address to. These answers are strategic too. They are just addressing the questions that relate to how people can pay, the deadline, customers from other countries, etc.
Don't get us wrong. These guys have the skill of selling and most likely are successful somehow. Also, there are renowned accounting specialists out there. We are referring to the ones that are taking thousands of dollars from victims and not deliver the "accountant degree", aka a poorly run accounting course. Needless to say, they are also careful to throw in a disclaimer, saying that the results vary for everyone who takes their digital courses. Which is true as a statement, but how can you claim your money back when you know you did your best and heard the disclaimer?
How to avoid the How To Become A Chartered Accountant scam:
Don't pay, becoming an accountant is not easy. The accountant requirements and qualifications are usually on a pretty high scale. Remember that the accounting courses in universities take 2-3 years to complete, not 60 minutes. How do you know if the webinar is recorded? When you register for the webinar, you may be given a few dates and times. Whatever you pick, it's the same as on a different day. Look at what questions he answers at the end and check to see if they really exist in the audience feed, as if people would ask live. Most likely they are not. There is no real interaction between the guru and the audience.
The sound also varies throughout the presentation. The 'gurus' might say throughout the presentation: "There are 41 spots left", then 8 minutes later "That's cool, there are 33 spots left. It's gonna be sold out soon, people"… All recorded on tape.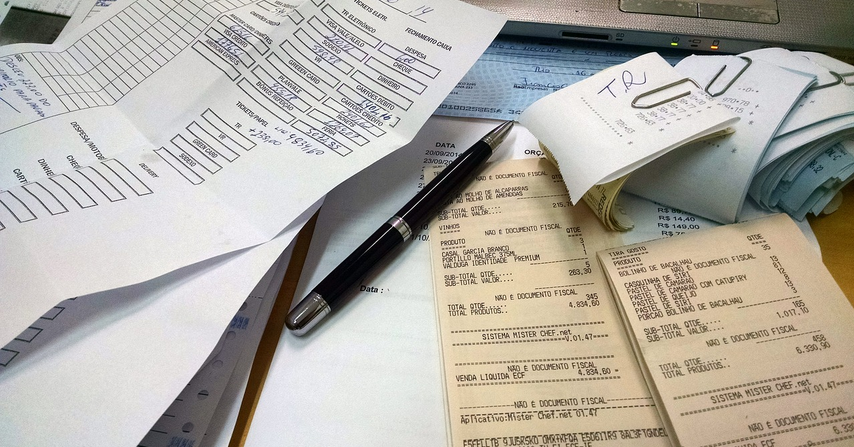 How to report the How To Become A Chartered Accountant scam:
Make your family and friends aware of this scam by sharing it on social media using the buttons provided. You can also officially report the scammers to the Federal Trade Commission using the link below:
Report Scammers To The FTC Here
How to protect yourself more:

If you want to be the first to find out the most notorious scams every week, feel free to subscribe to the Scam Detector newsletter here. You'll receive periodical emails and we promise not to spam. Last but not least, use the Comments section below to expose other scammers.
---
Verify a website below
Are you just about to make a purchase online? See if the website is legit with our validator:
vldtr®
Searching:

Domain age, Alexa rank, HTTPS valid, Blacklisting, SSL certificates, Source code, Location, IP address, WOT Trustworthiness, Spam reports, Advanced technology, Privacy Policy, Terms of Use, Contact options

TOP 3 MUST-WATCH FRAUD PREVENTION VIDEOS
1. Top 5 Amazon Scams in 2023
2. Top 5 PayPal Scams in 2023
3. How To Spot a Scam Email in 2023
Selma Hrynchuk
Senior Editor at Scam Detector Media, Selma is a fraud prevention specialist with a wealth of experience in private investigations and collaborations with law enforcement. A captivating public speaker, Selma educates audiences about scams and personal safety. Through her insightful writing, she exposes criminals and shares essential tips for staying secure. Selma is a dedicated guardian against fraud, committed to unmasking deception and promoting integrity.