Hacker Restriction Illegal Activity On Google Scam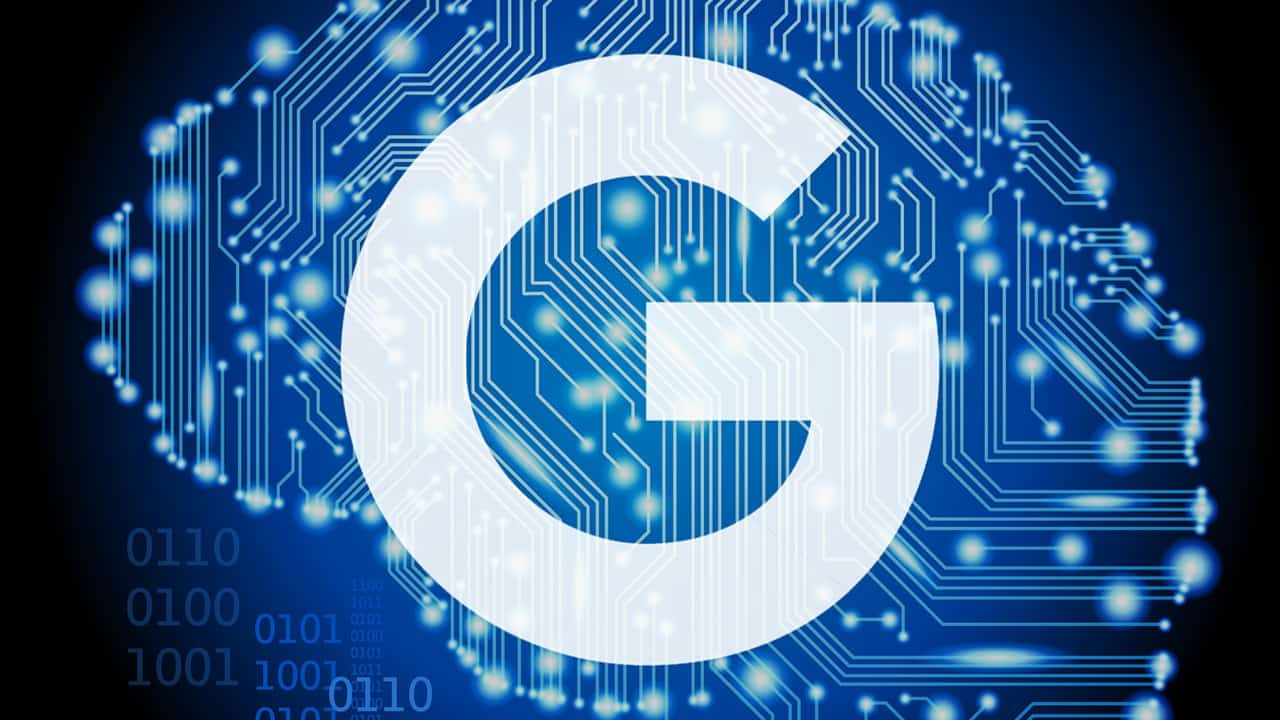 How the scam works:
In the last few years, Google has become the undisputed number one search engine in the entire world. Needless to say, we're all looking for all kinds of answers, whether it's just for knowledge or simply for finding an address. Unfortunately, criminals prey on people's naivety and continuously come up with all kinds of fraudulent practices.
In the Avoid Restriction on Google Scam, you receive an email claiming to be from Google, with the title subject: "Hacker Restriction Illegal Activity". You are informed that your account would be temporary disabled, due to some reported abuse and illegal activity observed on your account. The email address scammers use it's a very official-looking one, such as Google@account.com.
"If you still want to keep using our services kindly visit the below button to answer few questions", they say. An "Avoid Restriction" button is provided, as seen in the picture below.
If you click on the button, a Google look-alike website will pop up, which will ask you to log in by providing them with your email address, password, and many other credentials. Once you give scammers that information, you can rest assured that your account will be ravaged extremely soon.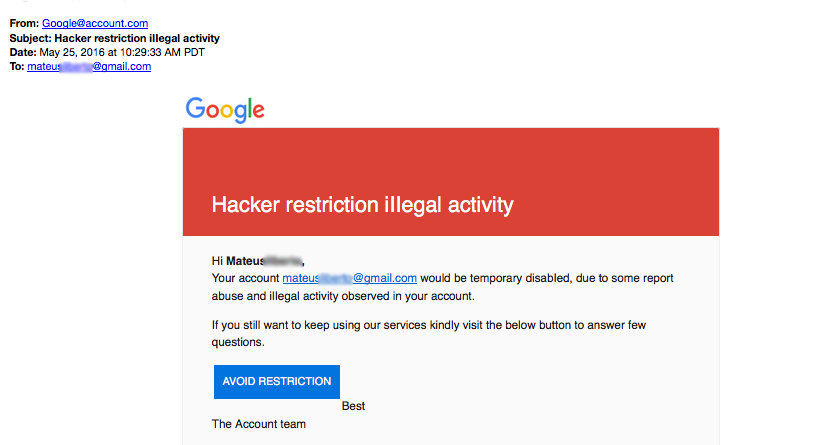 How to avoid the Hacker Restriction Illegal Activity on Google scam:
Do not click on the link/button provided. The best thing to do in this case is to log into your account straight from Google's website, by typing google.com in your browser first. Another good thing to do is download the Google mobile app on your smartphone. In a case of an unusual transaction on your account, you will get a pop-up notification on your cell. Just make sure your app settings allow that.
How to report the Hacker Restriction Illegal Activity on Google scam:
Make your family and friends aware of this scam by sharing it on social media using the buttons provided. You can also officially report the scammers to the Federal Trade Commission using the link below:
How to protect yourself more:

If you want to be the first to find out the most notorious scams every week, feel free to subscribe to the Scam Detector newsletter here. You'll receive periodical emails and we promise not to spam. Last but not least, use the Comments section below to expose other scammers.
Related Articles and Pages:
Full List of Car Buying Tips and Scams