We've been educating our readers about home buying scams, real estate investment scams and home improvement fraud over the past year, but time has come to bring out some help and information when it comes to the biggest purchase we make during our lifetime (for most of us, anyway): the house.
Selling your house can seem complicated and that's where a real estate agent comes in, to do all the heavy lifting for you at a fee. The commission paid to agents has been rising, and you may have to part with up to 7% of the sale amount to the agent. However, with the right steps, you can sell your house yourself and save on costs.
According to a 2007 report by the National Bureau of Economic Research, there statistically no difference between "for sale by owner" and real estate agent listed MLS listing, especially in pricing. When you sell by yourself, the house is called "For Sale by Owner" or FSBO and the above report simply put, means you don't have to worry about settling for a lower price when you sell by yourself.
Advantages of Doing it Yourself
The main advantage of doing it yourself is the ability to save the money you would have spent on the agent commission. Other benefits include better representation of the house as you know it better than any agent would. You are also able to control the entire process, including the results. There is also the fulfillment that comes with accomplishing a home sale; you will be glad you did it. Impressive, right? It may not be as rosy as it looks if not done right. According to a Zillow report in 2017, only 11% of homeowners completed the sale out of the 36% who attempted to sell by themselves. So why do the remaining two-thirds fail? It is simple; they don't do it as well as a real estate agent would.
What a Real Estate Agent Does
What a real estate brings to the table is experience and expertise every step of the way. They will guide the preparation of the house in terms of decluttering, cleaning, and painting. Once the house is ready, the agent will do the valuation and decide the best price based on the prevailing market. An agent can list on more powerful listing services that you may not have access to, and therefore they will reach a greater audience of potential buyers.
They will also advertise your house after listing and organize house showing for the buyers who show interest. Expertise in negotiation and legal paperwork will make arriving on a great deal and closing it seamless. As you can see, it's quite some work, and that's why they charge the fees. So how do you sell your home by yourself like a pro?
This step by step guide will enable you to do it like an agent would and get that deal within a short period.
1. Prepare Your House
One of the essential steps in selling the house is its preparation, which makes it sellable. If done right, the rest of the process becomes, and you will be able to sell within a short time. You, however, need to be cautious because tastes vary and what works for you might not be what the potential buyer wants. Here are five things to do in preparing the house.
Decluttering
Most of the time, the things that make your house a home also make it appear cluttered. Decluttering will help you make the house look spacious. It allows the potential buyer to picture their life in the house. Storage is a crucial consideration when a buyer comes to check out your house and therefore ensure its virtually empty. It's time to get those things you don't use out of your attic, basement, or storage closet. You can pack all the things you don't need daily and store them neatly in your garage or rented storage. Ensure every room is decluttered, and what is left is what must be there. Get everything that personalizes your home, for instance, photos and art too.
Repairing
You will then need to deal with anything that is broken in the house. Walk from room to room and write down a list of everything that needs repairs. Even the minutest of details can be a deal breaker and so ensure you address everything from door handles, knobs, towel racks, shelves, and anything else. The exterior of the house also needs your attention as it is the first thing the buyer will see. Repair the roof, patio, walls, and anything on the exterior that needs to be repaired. Landscaping is also an excellent way to make your house look more attractive. Trim the edges and work on the flower beds if present. Make sure the front yard and backyard portray the best image of living in the house.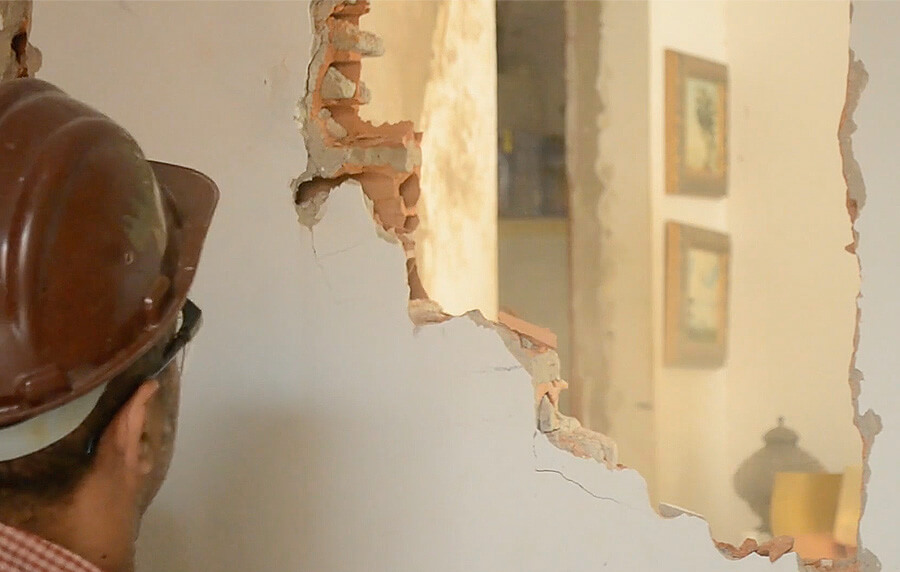 Painting
If you want your house to look as good as new, then paint it. It is that simple although a bad idea if done in the wrong way. It's best to hire a professional painter if you are not sure about painting. There is no room for guesswork here. The exterior and interior need a fresh coat of paint that will breathe life into your house. Stick to neutral colors and keep it plain because people's tastes vary. Most people will settle for neutral colors, and thus, you have better chances with the potential buyer if you keep it neutral. Check out the trends in your neighborhood for inspiration about the choice of color.
Cleaning
You can then proceed to clean the house thoroughly. The tiles or linoleum floors need some serious cleaning just like the kitchen counters and shelves. The carpets may need some shampooing. You may opt for a professional cleaner in case you don't have the time, are unable to do it, or the house is too big. The exterior also deserves cleaning. Take some time and get rid of any dirt on the front yard and backyard. Pressure-wash the walkway and driveway to give the exterior a fresh and clean look.
Interior Designing
When you are done with the above things, finish the preparation with interior design. Three things can transform your house when it comes to interior design:
Spaciousness: arrange the furniture in a way that the house looks spacious
Lighting: use natural and artificial light to achieve adequate lighting in the house
Relaxation mood: Arrange a couch a stool and TV in the basement, and a male buyer will fall for the house
Countless interior design ideas exist online in case you feel stuck while working on interior designing. Whatever you do, the above three things are the game changer. When you opt to sell without a real estate agent, the critical steps begin at this point after completion of preparation. They are crucial because they determine how long you will have to wait before you get a deal.
Here are the steps and what you can do to get the best out of each.
2. Take Great Photographs
Photographs are a virtual tour of your house by potential buyers before they decide to show up at your door. No matter how descriptive you are about your home, you will never attract enough potential buyers if you have poor quality photos. You can hire a professional photographer at a fee for high-quality images.
In case you opt to do it yourself, then here are a few tips to help you take perfect photographs:
Lighting – ensure the light in the photos is enough with rooms looking bright enough
Comprehensive – take pictures of every room and those of the exterior covering every aspect of your home
Specific to your house – focus on what makes the house unique and sellable
Right angle – the photos should be taken at an angle and position that makes the house look spacious
Stability – use a friendly camera if possible and only use your phone camera if you have no alternative and will ensure stability.
3. Set the Price
Pricing will determine whether potential buyers decide to check your house or move on the next. Usually, a real estate agent or professional valuation service will analyze your home and set the price based on prevailing market conditions. However, now that you are doing it by yourself, you will need to do the valuation by yourself, unless you are willing to pay a fee for valuation services.
Research online for similar houses in your neighborhood and check their pricing. You will be able to sell faster if you set a slightly lower price than existing listings of similar homes to be more competitive. Once you get offers, you can negotiate and even get paid more in some cases. An excellent pointer to what buyers are willing to pay is the houses on the sold listings.
4. List your House
Once you set the right price, you can proceed to list your home on the Multiple Listing Service (MLS) which is currently the most comprehensive listing service in the country. Ensure the information given is concise and includes the location, price, number of bedrooms, bathrooms, nearby amenities, and any special features. Besides the MLS, you can also list your house on Zillow, Trulia, and Realtor.com. If you are having trouble with what to include in the listing, you can check out the listings in your neighborhood for inspiration.
5. Marketing
Advertising your property will enable you to sell faster. You may need to spend some money on this step, but it will be worth it. There are currently a variety of ways to reach out to potential buyers and speed up the process. You can put up a for sale sign in front of the house and post on FSBO sites like FSBO.com and real estate sites. You may have to pay some amount to list on some of the sites for a certain period, for instance, for six months package on FSBO.com, you will pay $100.
Create brochures and also set up ads in local classifieds or on sites like Craigslist and Nextdoor. Social media, for instance, Facebook, Twitter, Instagram, and others, can be a great way to market your house. Another way is to create a YouTube channel and create a video tour of your home or create a dedicated website for the sale of your home.
6. House Viewing
It will not be long before buyers start knocking on your door or contacting you if they are interested in the house. If you are available throughout the day, you can take each of the potential buyers around the house. Have someone with you if you live alone for safety as you let strangers into your home to view. However, if you have to go to work, you can set up open house viewing either in the evenings or weekends.
Organizing viewing involves first communicating to potential buyers of the date and time through various channels like social media, ads on Craigslist and Nextdoor, fliers, and mass emails. Secondly, print out brochures or glossy sales sheets that the visitors can take home when they leave. Finally, organize for some light refreshments for them. Have all the selling points of your house at your fingertips to deal with any questions.
7. Negotiations
By the time a potential buyer comes to view the house, they would have made up their mind to buy it if possible. You will, therefore, receive several offers at viewing or shortly after. At this point, you will need to summon your negotiation skills. A mix of flexibility and firmness can help you at this point. Be flexible enough to find common ground with the buyer but firm enough not to go below the lowest price limit you have set. If it doesn't go right, be polite enough during the turning down of the deal. You may need to go back to them if you fail to get a better deal. The buyer will present a contract which you can sign once you are okay with all the details.
Renegotiation is another aspect to take care of between the signing of the contract and the closing of the deal. The buyer may discover some elements they are uncomfortable with and feel the pricing was unfair and so ask for a revision. Be ready to renegotiate without throwing the deal out of the window.
8. Closing the Deal
The final step is closing the deal. It is entirely a legal affair, and the best option is to hire a closing attorney or hire a title agent. In this step, the most you may be required to do is to provide the documents. The closing agent will do the rest of the paperwork and legal aspects. Before the deal is closed, ensure you are in contact with the buyer for any developments. You have to stay ahead of an issue that may come up like their mortgage or renegotiations. Once the deal is closed, you would have successfully sold your house without the help of a real estate agent.
You don't have to hire a real estate agent while selling your house. If done right, you will not only save on costs where a significant percentage goes to the agent but will also gain experience and feel fulfilled. The above steps from preparation to closing the deal enable you to do it as an agent would. They also allow you to sell your house faster and hustle-free. All the best, as you sell your house.
---
Verify a website below
Are you just about to make a purchase online? See if the website is legit with our validator:
vldtr®
Searching:

Domain age, Alexa rank, HTTPS valid, Blacklisting, SSL certificates, Source code, Location, IP address, WOT Trustworthiness, Spam reports, Advanced technology, Privacy Policy, Terms of Use, Contact options

TOP 3 MUST-WATCH FRAUD PREVENTION VIDEOS
1. Top 5 Amazon Scams in 2023
2. Top 5 PayPal Scams in 2023
3. How To Spot a Scam Email in 2023
Selma Hrynchuk
Senior Editor at Scam Detector Media, Selma is a fraud prevention specialist with a wealth of experience in private investigations and collaborations with law enforcement. A captivating public speaker, Selma educates audiences about scams and personal safety. Through her insightful writing, she exposes criminals and shares essential tips for staying secure. Selma is a dedicated guardian against fraud, committed to unmasking deception and promoting integrity.