2020 Census Jobs: How The Scam Works
Over the next several months, Americans can expect to be contacted by someone from the U.S Census Bureau inviting you to participate in the 2020 census. On the other hand, if you've recently found yourself unemployed due to the recent COVID-19 outbreak in the United States, seeking employment with the U.S Census Bureau may be an appealing option.
However, be careful when responding to requests; people aren't always who they say they are. Watch out for scammers pretending to represent the census. How does the scam work?
Watch the video below to see the Census Scam exposed:
While it's normal to receive phone calls, letters, or a visitor to your front door asking for certain types of information, don't be fooled into giving away personal information such as Social Security Numbers, credit card or bank numbers, or Medicare numbers. Know the facts so you can protect yourself and your household from falling victim to identity theft or financial loss.
Credible census information will include the number of people living in your home, age and education.
If you know what to look out for, you can significantly reduce your chances of becoming a victim and having your sensitive information or identity stolen.
The most common type of Census scam is employment related, but there are a few other variants. Let's take a look at them.
The Census Job Scam Comes with a Coronavirus Touch
If you're interested in applying for one of the positions with the U.S Census bureau, make sure you visit the career page on the U.S Census Bureau website first. Be wary of census-related job postings on third-party job boards.
Scammers post fake job applications for people interested in temporary positions with the Census Bureau. Some may even throw a sympathetic line referencing the Coronavirus outbreak and your opportunity to make some money while everything is in limbo due to the COVID-19. Since there is true that there are thousands of open positions related to the census, scammers are using this as an ideal opportunity to steal your money or your identity.
Federal agencies will never ask you to pay an application fee to apply for a job, so don't be making any payments or be providing any of your financial information in your initial job applications.
While employers will eventually need bank account information to set up direct deposits and your SIN for tax purposes, you will not be asked to provide this information until after you have accepted an offer, and only after you have met your new employers in person.
Census Jobs Work From Home
Another variant of the 2020 Census Job Scam is perpetrated by scammers on social media platforms like Facebook and Instagram. They offer Census jobs from home, knowing that applicants would be even happier to sign-up since they don't have to walk from door to door during the COVID-19 outbreak.
However, those interested are required to fill out a questionnaire where they provide a series of personal information, which will lead to identity theft. Beware!
Now let's take a look at the real deal.
U.S Census Bureau Jobs
As mentioned, if you have a hard time with employment during this Coronavirus outbreak, getting a job with the U.S Census Bureau may be a good option. Open positions include Census Takers, Census Field Supervisors, Recruiting Assistants, Clerks and Office Operations Supervisors. This is a great way to make a competitive salary, help out in your community and be a part of American history that dates back to 1790. All positions will be temporary, part-time.
To be eligible for these positions, you must be over 18 years of age, an American citizen, have a valid social security number and valid email address, and be fluent in English.
For more information on the various job postings, eligibility and the application process, visit their website.
However, there are few other Census-related scams:
Door-To-Door Census Scams
It's normal for census-takers to come by your home if you don't self-report your information online, and they may come around more than once if they aren't finding you at home or available.
However, it's good to be wary of answering the door for anyone you don't know, or who lacks professional identification. If the person who shows up at your door can't produce an official Census Bureau-issued photo ID with a Department of Commerce watermark and expiration date, they're probably scamming you.
The Census Bureau urges people with suspicions to call 844-330-2020 and to contact local police if they learn a home visitor doesn't work for the census.
Census Phone Scams
Another way that scammers may try to extract personal or sensitive information from you is by calling and asking you to report your household information over the phone. Call spoofing is a tactic used by scammers who try and trick you into thinking you're talking with an official representative of the U.S. Census Bureau.
This involves manipulating Caller ID spoofing, so that your phone falsely displays the call as coming from the census. It's not. You'll know the call is fake when they start asking for your financial information or personal identity numbers.
If you're unsure of who you're speaking to, call the Census Bureau's National Processing Center to confirm the identity of the census agent. If the caller cannot be identified, do not under any circumstances provide the caller with any information.
Census Mail Scams
Because the Census Bureau's first contact is usually through the mail, scammers will try to get ahead of them by sending out fake census documents to unsuspecting recipients.
You may receive false census documents meant to coax personal information from you. Similarly, you could receive forms that are designed to look like official census mail but are intended to confuse you and lead to inaccurate census counts.
Be aware also of more high-tech approaches to these scams. Sometimes scammers will try and collect personal information by mailing out postcards with a QR code, with the request to scan the code with their smartphones. When the code is scanned, it loads malware onto the recipient's device.
An easy way to tell if you're being duped is if the return address is for a city other than Jeffersonville, Indiana, where all official census forms are mailed, according to Census.gov.
Online Census Scams
When it comes to scams, the web is the Wild West. There is a multitude of ways criminals can trick you into sharing personal information ― even when you think you are not.
Phishing emails, for example, have long been a tool used by scammers to collect personal information or install malware on the user's device. The census is no exception; a popular phishing tactic for census scammers is sending an email requesting that you take a survey. However, the Census Bureau will never contact you via email to complete a survey.
Never click on any links or download any attachments in an email. The links will lead to a phishing site designed to harvest your personal information and any attachments will likely contain malware.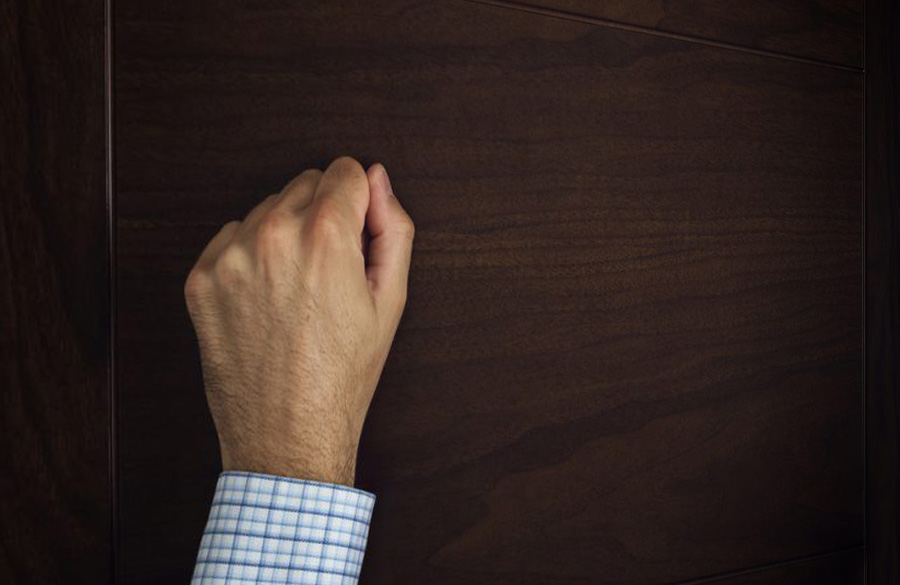 Social media is another place online where census scams can pop up.
If you are directed to the Census Bureau website from an email, social media post or another website, always check the web address to verify that you are indeed on https://www.census.gov/. There should also be a padlock icon in the address bar, which indicates that the site is secure.
Legitimate websites will end in '.gov.' If the address doesn't start with 'https' or the padlock icon doesn't appear in the address bar, regardless of how official it may appear to be, you're likely dealing with a census scam website designed to steal your data and your information. If you end up on a site like this, leave immediately.
Know the Facts
It's a good idea to familiarize yourself with the census process so you understand how and when you'll be contacted. Know that you will be contacted by legitimate employees of the Census Bureau, but there are pieces of information that they will never ask for, such as your financial details, including your credit card and bank account numbers, or your Social Security number. If you find yourself being asked for this information, you are no doubt dealing with a scammer.
2020 Census Jobs: How To Report The Scams
Warn your family and friends about the 2020 Census Job Scam by sharing it on social media using the buttons provided. You can also officially report the scammers to the Federal Trade Commission using the link below:
How To Protect Yourself More

If you want to be the first to find out the most notorious scams every week, feel free to subscribe to the Scam Detector newsletter here. You'll receive periodic emails and we promise not to spam. Last but not least, use the Comments section below to expose other scammers.
---
Verify a website below
Are you just about to make a purchase online? See if the website is legit with our validator:
vldtr®
Searching:

Domain age, Alexa rank, HTTPS valid, Blacklisting, SSL certificates, Source code, Location, IP address, WOT Trustworthiness, Spam reports, Advanced technology, Privacy Policy, Terms of Use, Contact options

TOP 3 MUST-WATCH FRAUD PREVENTION VIDEOS
1. Top 5 Amazon Scams in 2023
2. Top 5 PayPal Scams in 2023
3. How To Spot a Scam Email in 2023
Selma Hrynchuk
Selma is a fraud prevention specialist renowned for her expertise in private eye investigations and a remarkable partnership with law enforcement agencies. Beyond her investigative triumphs, her public speaking engagements and written works have empowered countless individuals to protect themselves and stay ahead of deceptive schemes. Selma's legacy shines as a tenacious agent of change, unyielding in her commitment to battling fraud and ensuring a safer world for all.