The Canadian Government looks to protect its citizens in several ways by providing them with programs to help out of the right spots. These may take different formats and are usually adequately organized. However, with the proliferation of scams, online criminals have decided to take advantage of the CRA programs to defraud people. It is the case of the latest news regarding the support that the Canadian authorities offers. Here is a list with Government grants for individuals and more.
As you probably know already, if you stopped working because of the COVID-19 crisis, the Canada Emergency Response Benefit (CERB) may provide you with temporary income support. The CERB offers $500 a week for up to 16 weeks.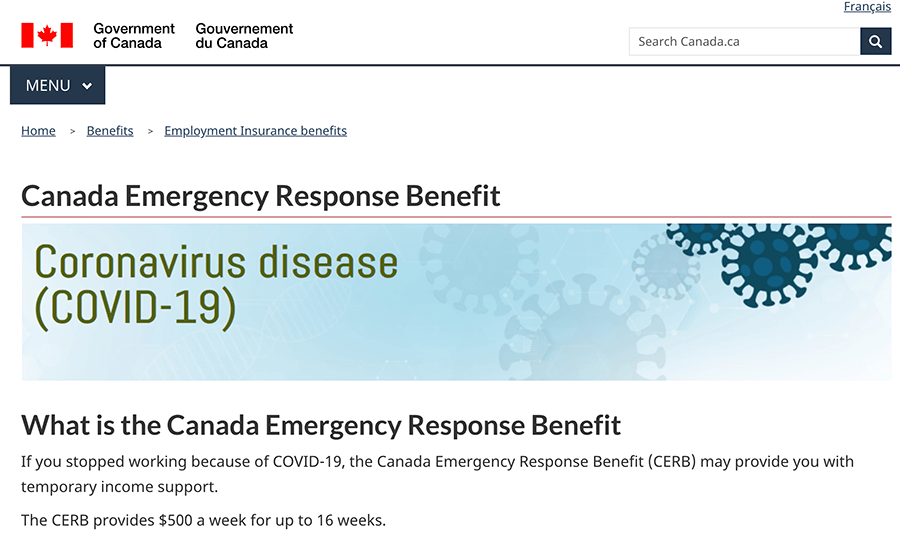 However, if you get a text message claiming to be from the Canada Emergency Response Benefit, which says that you're eligible for a certain amount of money or deposit, ignore it. Some even include the picture of a check. It's a scam. You can get the real CERB information HERE and wait for the official contact once you apply.
The cybercrooks hide under the guise of popular programs or government agencies to gain personal information about people. A good example includes scammers posing to be CRA employees. Many people unwittingly fall victim to these types of scams because they think whoever they are interacting with is legit.
Also, taxpayers should apply when some caution when someone contacts them by telephone, email, or mail and claims to be from the Canada Revenue Agency. Scammers have now begun to use these means to gain the personal information and vital credentials of unsuspecting people. Usually, the person would call you with an unknown number, ask some personal questions before going on to ask for essential information such as credit card number, social security number, or even bank details.
The caller may inform you that such information is required to confirm if you're eligible for a tax refund or a particular deposit. A fraudulent caller may even proceed to threaten you or scare you into paying a certain amount of money to the CRA. Also, others would do their best to convince you to visit a malicious website that has been designed to resemble the real deal.
On the website, taxpayers will be asked to fill in their personal information to verify their eligibility or identify. These are different variations of scams, and you should never respond you them or risk identity theft or financial loss.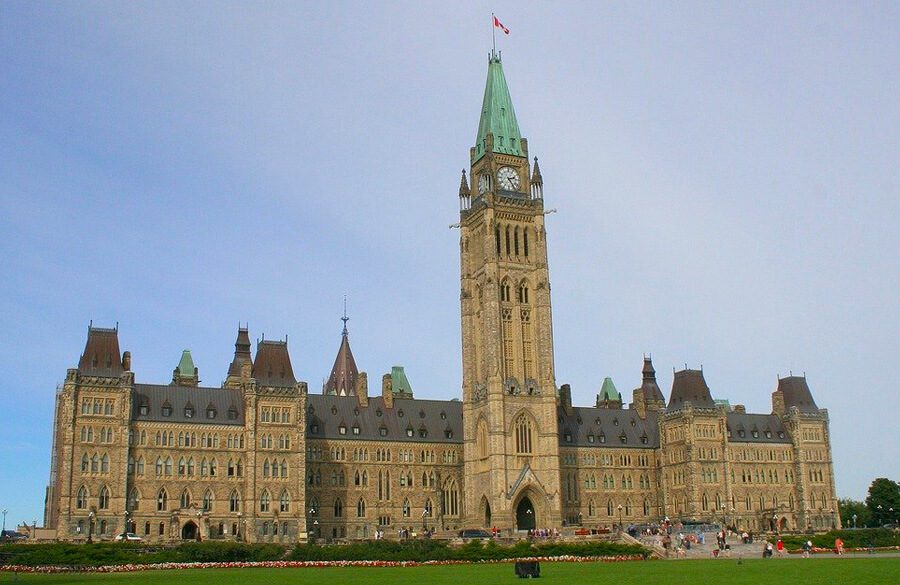 How Can You Identify a Real CRA Call From a Scammer?
If the CRA contacts you via text messages, then it's a scam. They refrain from the use of text messages, instant messaging apps, or social media platforms to contact taxpayers. As soon as you receive such a notification, delete it and warn others about it.
According to an educational post published on its website, the Canada Revenue Agency offers some great tips, as follows:
When contacted by phone, the CRA may:
Request for details of your account, if there is a business inquiry.
Verify your identity by asking personal but harmless questions such as your full name, birthday, address, account name, or social insurance number.
Call to offer some text benefits to grow your business.
Call you to signify the beginning of an audit.
However, they will not:
Ask that you make any payments via bitcoin, prepaid gift cards from retailers such as  Amazon or Google Play, Interac transfer, or by Interac e-transfer.
Ask you for information that doesn't relate to tax or revenue, such as your driver's license, health card, or passport.
Send you threatening voicemails or give personal information about themselves.
Resort to use offensive language or try to coerce you to make a hasty decision.
When contacted by email, the CRA may:
Send you a link to a CRA webpage, form, or publication that you requested during the phone call or physical meeting. CRA will only send links to you on request.
Notify you when a new message is available for you on the secure CRA portal or website.
However, the CRA will not:
Send you a link asking you to fill a form with your bank details or credentials.
Give or ask you for personal via email or through a link.
Ask you to make payments via bitcoin, prepaid gift cards from retailers such as  Amazon or Google Play, Interac transfer, or by Interac e-transfer.
Send a link which gives access to your tax refund.
Send you threats or report you to any authorities.
When contacted by mail, the CRA may:
Notify you of an assessment or reassessment
Ask you to confirm financial information, such as the name and location of your bank.
Take legal action against you to recover debt or money owed.
Ask that you make payments through any of CRA's verified options.
Offer some tax help to aid your business.
Inform you of the beginning of an audit.
However, the CRA will never:
Ask you to make payments via bitcoin, prepaid gift cards from retailers such as  Amazon or Google Play, Interac transfer, or by Interac e-transfer.
Threats to report you to the authorities.
Arrange a meeting with you to make payment in cash.
Understandably, anyone would think twice about a call from someone who claims to be from the CRA. However, to deal with dicey situations, ask yourself these questions:
When did I file my tax return? Has the CRA notified me of any assessment or reassessment?
Why is the caller threatening me to make instant payment? Is the caller really from the CRA?
Have I updated my information with the CRA, such as email and home address?
Has there been any written information from the CRA to back up the call?
Did I request to update my personal information?
Am I due on any payments?
Is the caller asking for too much information or information that is not related to tax return?
Has there been any statement of account indicating my debt?
How to Protect Yourself from Scammers?
Here are a few tips in regards to how you ca stay safe from criminals.
Be on the lookout for any outstanding fees which you are asked to pay, which you've had no previous knowledge of.
Do not give out your personal information online or via email.
Update your address and all personal information with government departments and agencies.
Safeguard your password, ID, PINs, and access codes.
Keep track of all your tax accounts and activate email notifications. This way, you'll be notified via email of vital information or any changes to your account.
Decide on a trusted tax preparer. Check their references and online reviews to determine their track record.
Avoid clicking any links in emails that request changes to your personal information. These links may lead to a malicious website designed to look like something from the CRA.
Don't just pay money to any charity. Check their authenticity on the official CRA website.
Destroy any unwanted documents or store them securely.
Do not give out your social insurance number.
If you're away from home, ask someone you trust to pick up your mail or put a hold on delivery.
You can report any suspicious activity HERE.
---
Verify a website below
Are you just about to make a purchase online? See if the website is legit with our validator:
vldtr®
Searching:

Domain age, Alexa rank, HTTPS valid, Blacklisting, SSL certificates, Source code, Location, IP address, WOT Trustworthiness, Spam reports, Advanced technology, Privacy Policy, Terms of Use, Contact options

TOP 3 MUST-WATCH FRAUD PREVENTION VIDEOS
1. Top 5 Amazon Scams in 2023
2. Top 5 PayPal Scams in 2023
3. How To Spot a Scam Email in 2023
Selma Hrynchuk
Senior Editor at Scam Detector Media, Selma is a fraud prevention specialist with a wealth of experience in private investigations and collaborations with law enforcement. A captivating public speaker, Selma educates audiences about scams and personal safety. Through her insightful writing, she exposes criminals and shares essential tips for staying secure. Selma is a dedicated guardian against fraud, committed to unmasking deception and promoting integrity.