How the scam works:
Gmail is the most commonly used email service provider in the world. It is exceptionally easy to use and integrates well with many other technologies, including phones of all kinds. Many people trust it to deliver all their email correspondence with speed and consistency and it is often the first thing they check when they get up and the last thing before going to bed.
However, due to the high usage and trust that people have in Gmail, scammers are targeting it now more than ever. One of the most common attacks that scammers are using is phishing – and it happens almost every day. If you are using Gmail, you need to be aware of the latest phishing scam, happening these days.
Watch the video below to see the Gmail Phishing Scam, exposed by NorthJersey.com:

Think of what you normally do when you receive an email from someone you trust. It can be like any other day, a typical day in your week, and you receive an email from a friend or family member. It is not unusual to receive this message since you often email back and forth, so there is nothing alarming.
When opening up the email, you see that included in the email is an attachment that you had previously sent to your friend or family member.
Since you maybe sent this (or any other) attachment to him or her in the past, you don't think a whole into it. Maybe he/she made some suggestions in the attachment and is sending it back for you to take a look at. Or maybe he/she added to the attachment and included some extra material that could be useful. Whatever the case, the furthest thing from your mind is that this is a scam.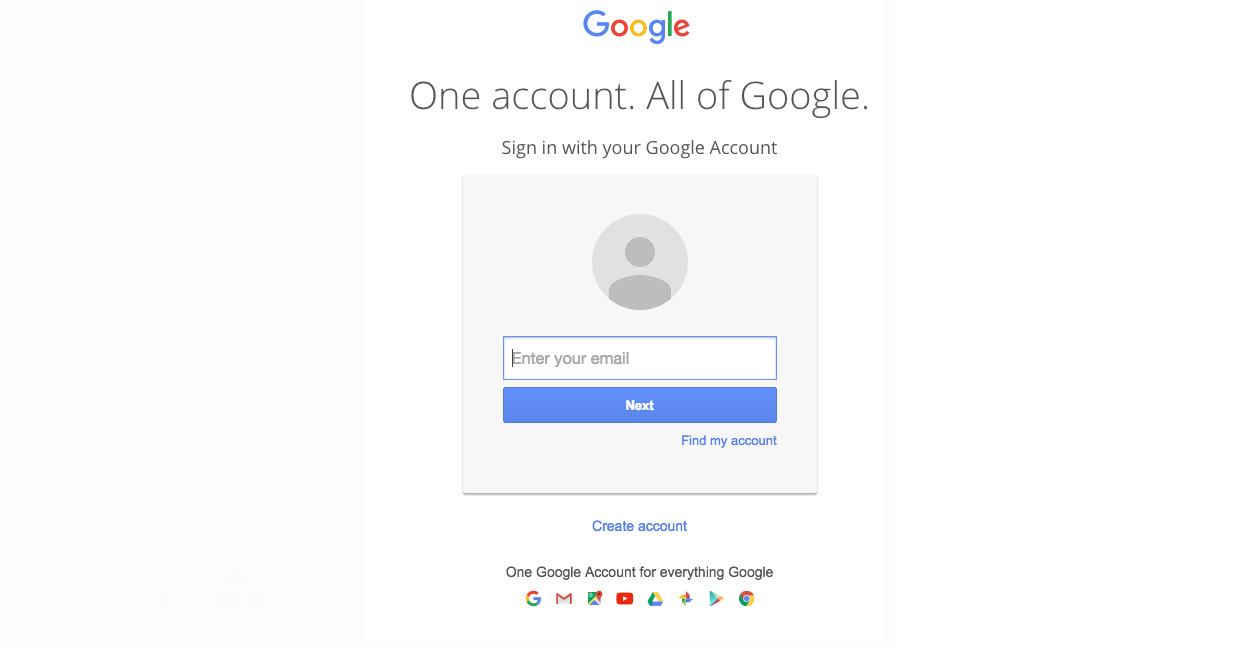 At most, you might wonder why your friend or family member is just sending you back the same attachment you had previously sent to him or her.
If you are lucky, you delete the email, or maybe just leave it in your inbox, and go about your day. However, if you do, and click to open the attachment, you are redirected to a Gmail sign-in page. Even this might not seem as all that unusual.
With all the extra security measures being taken lately, it seems that we are always being prompted to enter in our credentials. You enter your email and password as you normally would.
This is the time that you might finally realize that something is wrong. Entering your credentials does not open the attachment. Hopefully this makes you take immediate steps to change your password.
Unfortunately, by clicking on that attachment and filling in your logins, you have allowed the scammer access to your email. Without realizing that the email wasn't actually from your friend or family member, you unwittingly fell in to the trap that the scammer had laid for you.
These scammers will do whatever they can to get access to your email account. They will send emails of all kinds that look like they come from someone you know, hoping that one of them will look legitimate enough to the user that they will unknowingly grant access to their account.
The scam is that the attachment that is sent isn't actually an attachment; it is actually an image of an attachment which links to a fake Gmail sign in page. When you enter your Gmail credentials, it sends them to the scammer and he has instant access to your email account. Now that they have access, they begin to send the same scam to all your contacts.
Since they have access to your account, these emails will come directly from your account, making it seem all the more legitimate. Thus the vicious cycle begins. For every one person that falls for this scam, more people can be directly targeted.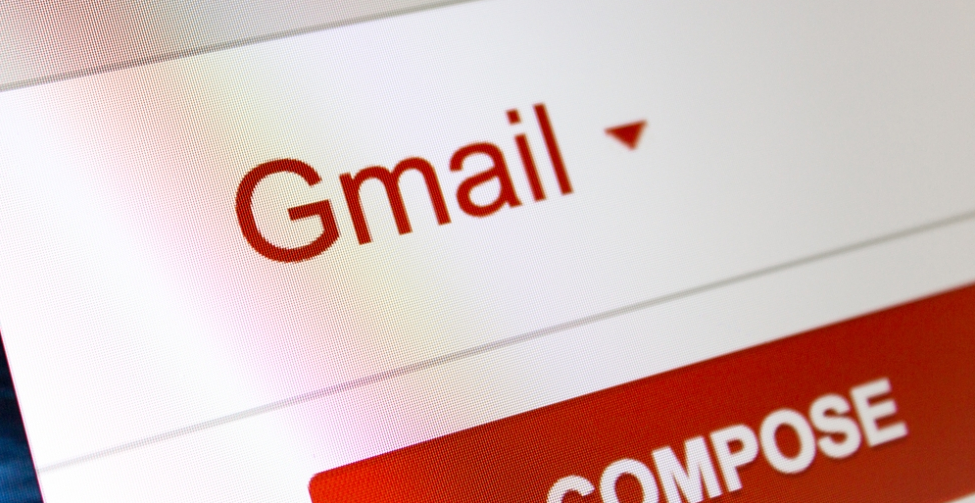 Having someone access your email account is obviously a problem. It is scary that someone can read all your emails and be able to email others on your behalf. However, the real danger in all this is what the scammers have access to now that they have gotten into your email account. Most people use their email for logins to several different sites.
Most social media sites use email accounts as their sign in, so the scammers can go to Facebook or Twitter or any other social media platform and select 'Forgot Password'. Of course that will prompt an email being sent to your personal email account, which they have access to. They receive the 'Reset Your Password' email, and now they have access to your social media account.
Even more dangerous is if they are able to figure out which bank you are using via your emails. Once again, most people login to their bank accounts with their email addresses. The scammer can go to the bank website and again choose the 'Lost Password' option.
Within a very short order, the scammer has access to your bank accounts and can do all kinds of financial damage to you. Scammers will do everything they can to access your personal information for their own financial gain, so it is important to understand how you can avoid this scam.
How to avoid the Gmail Phishing scam:
Whenever you are using your personal email, you need to be aware of spam email and email from scammers trying to access your account. The most important thing to look for is to ensure that you never open attachments in emails from people you do not know and trust.
You can never be sure what the attachment is or whether it is some sort of scam that will steal your information. So whenever you receive an uninvited email from someone you don't know, and it includes an attachment, the best step is to just delete it.
Of course it isn't always emails from people that you don't know that you should be worried about, which is the case with this scam. This scam sends emails that look like they are coming from someone you trust. If you ever receive an email from someone you trust and it doesn't seem quite right, the best option is to talk to that person and see if they sent you that email.
Another way to guard yourself is to look at the email address that the message is coming from. Sometimes scammers will send you an email from an account with the easy name of the account as one of your trusted friends. However, if you click on the easy name and look at the actual email address, it might be different than your friend's address, which is an immediate reason to delete the email.
Another thing to check is to look at what shows up in the browser. For example, the screenshot below is what the scammer's URL had in it. The text includes the "https://accounts.google.com", but also a scary prefix "data:text/html" and a script (on the right).

There is also the case where the scammer has already hacked your friend or family member's account and is sending directly from their account. In this case, the email address will be legitimate and it can often be hard to see anything wrong with the email.
You should always be wary if you receive an attachment from a friend when you are not expecting it, but chances are you won't question your friend's motive of sending you an attachment.
If you do click on the attachment and it opens up in a new tab or window asking for your credentials, you need to make sure to check if the site is legitimate. Check the address bar and look for 'https' before the URL and a green lock symbol.
However, some scammers create sites that are https-protected sites which also display a green lock. So you should also look at the URL itself. The URL for Gmail should be accounts.gmail.com, and should not have anything preceding it. Look for anything odd or unusual in the URL, and if there is, close down the browser window immediately.
Finally, in addition to all these steps in protecting yourself, you should also add two-step authentication on your account. This is an added layer of security that helps prevent account takeovers. That way, even if a scammer gets your login credentials, it will be tough for them to gain full access into your account.
No matter how often or how little you use your Gmail account, it is important to be vigilant in protecting your account from scammers. The last thing you want is for someone to have full access to your account, potentially allowing them to access your social media accounts, bank accounts, and more.
How to report the Gmail Phishing scam:
Make your family and friends aware of this scam by sharing it on social media using the buttons provided. You can also officially report the scammers to Google using the link below:
Report Scammers To Google Here
How to protect yourself more:

If you want to be the first to find out the most notorious scams every week, feel free to subscribe to the Scam Detector newsletter here. You'll receive periodical emails and we promise not to spam. Last but not least, use the Comments section below to expose other scammers.
Related Articles:
Google End Of The Year Promotion
---
Verify a website below
Are you just about to make a purchase online? See if the website is legit with our validator:
vldtr®
Searching:

Domain age, Alexa rank, HTTPS valid, Blacklisting, SSL certificates, Source code, Location, IP address, WOT Trustworthiness, Spam reports, Advanced technology, Privacy Policy, Terms of Use, Contact options

TOP 3 MUST-WATCH FRAUD PREVENTION VIDEOS
1. Top 5 Amazon Scams in 2023
2. Top 5 PayPal Scams in 2023
3. How To Spot a Scam Email in 2023
Selma Hrynchuk
Selma is a fraud prevention specialist renowned for her expertise in private eye investigations and a remarkable partnership with law enforcement agencies. Beyond her investigative triumphs, her public speaking engagements and written works have empowered countless individuals to protect themselves and stay ahead of deceptive schemes. Selma's legacy shines as a tenacious agent of change, unyielding in her commitment to battling fraud and ensuring a safer world for all.