Teeth Whitening At Home: How The Scam Works
During the Coronavirus pandemic, many consumers try to focus on self-improvement and things to do around the house. However, if you are looking for the best teeth whitening products, beware of a recent scam that's been going around these days. Let's look at how the Teeth Whitening Scam works, how to avoid it, and how to report it. Feel free to submit the names of questionable products in the Comments section.
Let's start by saying that not all the companies selling teeth whitening products online are fraudulent – products like the AuraGlow (LED light) are flying off the shelves – we are just talking about deceptive practices that some companies employ. Let's take a look.
Imagine this scenario:
You come across an ad that catches your eye. Someone whose teeth have yellowed from years of smoking suddenly is endorsing a product: "Read this before you think of cleaning your teeth again." You click the banner. It takes you to a site filled with testimonials and "before and after" shots. It looks great.
You have been thinking about getting rid of your yellowish tinge, so you sign up. Little do you know that you will be taken for a ride. How does the scam work?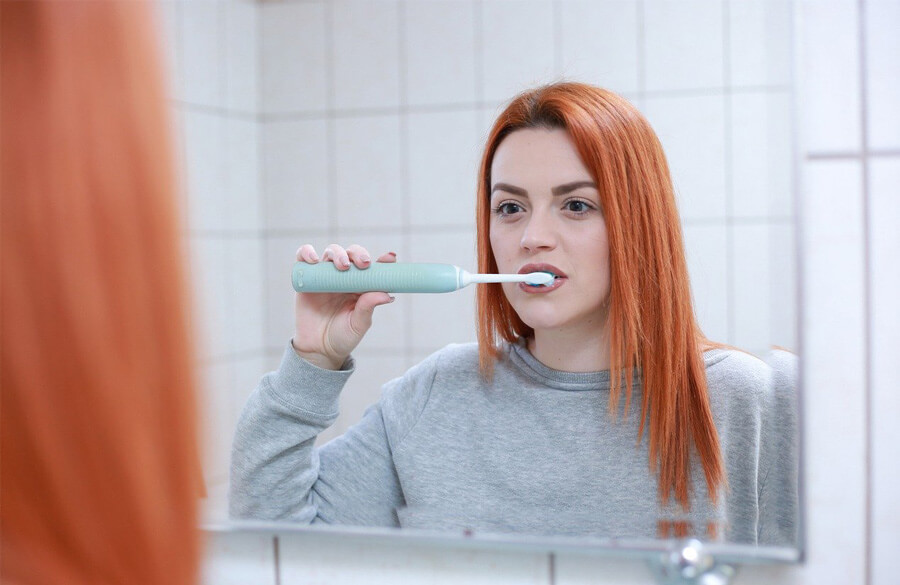 Similar to the Acai Berry Scam, victims are offered a "free trial" which isn't really free at all. Way down on that webpage, in size 4 font, the fine print tells you that if you don't call and cancel, you will be charged $80/month. Roughly 90% of the people who sign up for this deal end up paying at least one month of late charges.
The scam is not new but has resurfaced during the COVID-19 pandemic.
Some ads that you see featuring teeth whitening miracles are about "natural products" that are used for a long time, like forgotten wonder products. By consuming these products, you can whiten your teeth in a very short time.
These questionable ads feature headlines like:
"Get Your Teeth Whitened"
"Don't Pay For Teeth Whitening Until You See This"
"Teeth Whitening At Home"
"Teeth Whitening Chicago [insert any city you're from]"
All of the above ads promise to fix your problem with the help of an ancient or exclusive product.
Clicking on the link will redirect you to a false news website. The articles seem to be from reputable sources like USA Today, People, Vanity Fair, Yahoo, Women's Day, Time, BBC, Sun, or your local publications. However, since they are fake, they have no journalistic merit – the articles are filled with celebrity testimonials and even end off with a call to action: "Offer for our readers only – Only pay for the shipping!"
The fake website shows up according to the region you live in, as they are geo-tagged by scammers based on your computer's IP address. It doesn't matter if you live in Houston, Toronto, or Melbourne, you always see celebrity photos shamelessly used by scammers – in your city.
At the bottom of the page, you can also see Facebook comments from people who had used the product, and of course, they were satisfied with the teeth whitening method. If you click on any of the fake Facebook profiles, you'll be just refreshing the fake article page and be taken to the top part of it.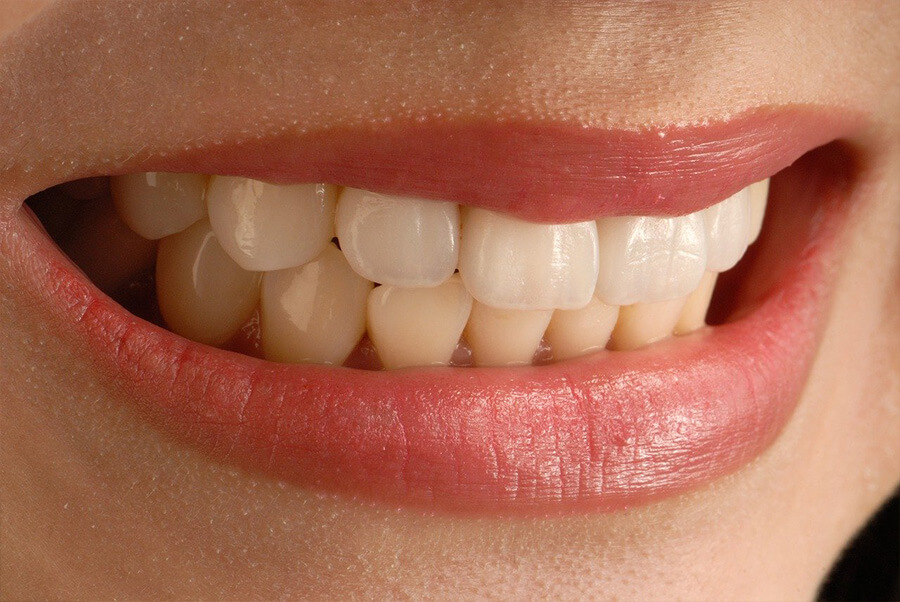 Why Does The Scam Work?
Many people decide to try out the teeth whitening product even if they believe the product may not work. "I will only lose $3.79 for the shipping" – or so they think. Well, that amount changes when they receive your next credit card statement showing a membership charge of $80!
If that happens to you and call the company trying to dispute the transaction, the 'employee' says it's impossible to cancel based on the fine print. They may also advise you to buy additional products!
When you finally realize you're being taken advantage of and try to report and denounce the scammers, you are already too late. The company will change its name and start over again.
How To Avoid Fake Teeth Whitening Products
Don't get us wrong. There are legitimate companies out there that provide an excellent service and have their marketing campaigns set along the same lines. Do your research first. If it sounds too good to be true, then it is!
Avoid these types of offers. If you feel tempted, try googling the site online and look for an independent review. Feel free to report the names of the scammers below, under the Comments section. Always read the fine print and act accordingly.
Teeth Whitening Scam: How To Report
Warn your family and friends about the Teeth Whitening Scam by sharing it on social media using the buttons provided. You can also officially report the scammers to the Federal Trade Commission using the link below:
How To Prevent Identity Theft and More

If you want to be the first to find out the most notorious scams every week, feel free to subscribe to the Scam Detector newsletter here. You'll receive periodic emails – we promise not to spam. Last but not least, use the Comments section below to expose other scammers.
---
Verify a website below
Are you just about to make a purchase online? See if the website is legit with our validator:
vldtr®
Searching:

Domain age, Alexa rank, HTTPS valid, Blacklisting, SSL certificates, Source code, Location, IP address, WOT Trustworthiness, Spam reports, Advanced technology, Privacy Policy, Terms of Use, Contact options

TOP 3 MUST-WATCH FRAUD PREVENTION VIDEOS
1. Top 5 Amazon Scams in 2023
2. Top 5 PayPal Scams in 2023
3. How To Spot a Scam Email in 2023
Selma Hrynchuk
Selma is a fraud prevention specialist renowned for her expertise in private eye investigations and a remarkable partnership with law enforcement agencies. Beyond her investigative triumphs, her public speaking engagements and written works have empowered countless individuals to protect themselves and stay ahead of deceptive schemes. Selma's legacy shines as a tenacious agent of change, unyielding in her commitment to battling fraud and ensuring a safer world for all.