Top 10 Car Rental Scams Everyone Should Know About
Are you about to rent a car or a truck? Beware. Here are the new Top 10 car rental scams out there. Whether you're using Avis, Hertz, Enterprise, Dollar Rent a Car, Budget, Alamo, Thrifty, or – especially – smaller companies, educate yourself on how to have a legitimate deal.
What's interesting is that most of the deceptive practices listed below are actually listed in the fine print of your agreements, just so the companies can avoid liability. Feel free to add in the Comments section at the end of the article your experience and report any names of questionable businesses and their locations.
Here is the list below:
1. Mandatory Insurance Fee
Watch the video below to see the Car Rental Insurance Scam exposed:
Here is how the Car Rental Insurance Scam works. You are about to rent a car and the agent at the desk requires you to pay a mandatory insurance fee. You think about it and eventually are okay with that since insurance is essential, right?
What you don't know is that your credit card – whether Visa, Mastercard or American Express – has auto insurance incorporated already! The rental company is just trying to make more money by asking you for this.
Check your credit card's benefits and see if the rental is covered indeed. Most credit card companies cover auto insurance, although this fact is not commonly known. The agent knows, but he gets a commission for selling you the extra protection.
2. Rental Car Damage
Watch the video below to see a sneaky damage scam pulled by a company called Record Go Car Rental, exposed by a victim – with proof:
That's just one variant of the Rental Car Damage Scam. Besides the rip-off shown at Record Go, there is another example we want to show you. Imagine this scenario. You rented a car for a few days and now you just returned it. After checking it out, one of the employees walks past by you and gives you an accusatory look.
He calls you over he asks you to start the car. When you try – which you've been doing successfully every day for the past two weeks – it doesn't work. The mechanic takes you back to the office and they draft up a bill with hefty charges for the "engine troubles" you caused. You insist you didn't do anything, but they aren't relenting. What did they do? Let's look.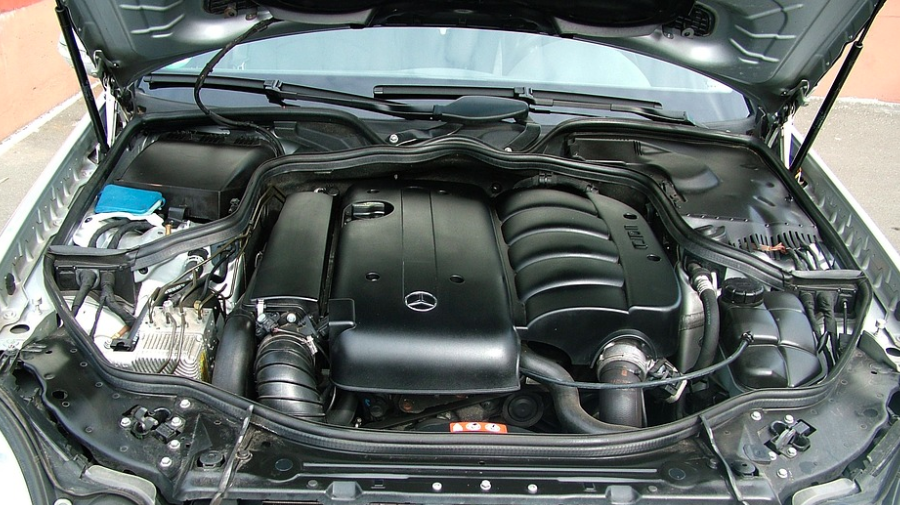 Little do you know, the mechanic flooded the carburetor on purpose while you were chatting with the agent at the desk about how your holiday was amazing. The fees they're charging are way beyond what it would cost to fix it.
What's even worse is that these deceptive car rental companies say they need to fix the vehicle only at a specific car body shop they work with. In reality, that body shop belongs to them. The prices are much higher than usual.
This Rental Car Damage Scam is pulled on people who are not mechanically inclined. Tell them you've heard of the scheme and threaten to call a lawyer.
3. Rental Car Upgrade Trick
The Rental Car Upgrade Coupon Scam occurs this way: let's say you have a voucher from a rental car company and you're just about to redeem it. The agent suggests, "Would you like to upgrade for only an extra seven dollars a day? You can get whatever vehicle you want, instead of limiting yourself to whatever the voucher allows you." Sounds good, right?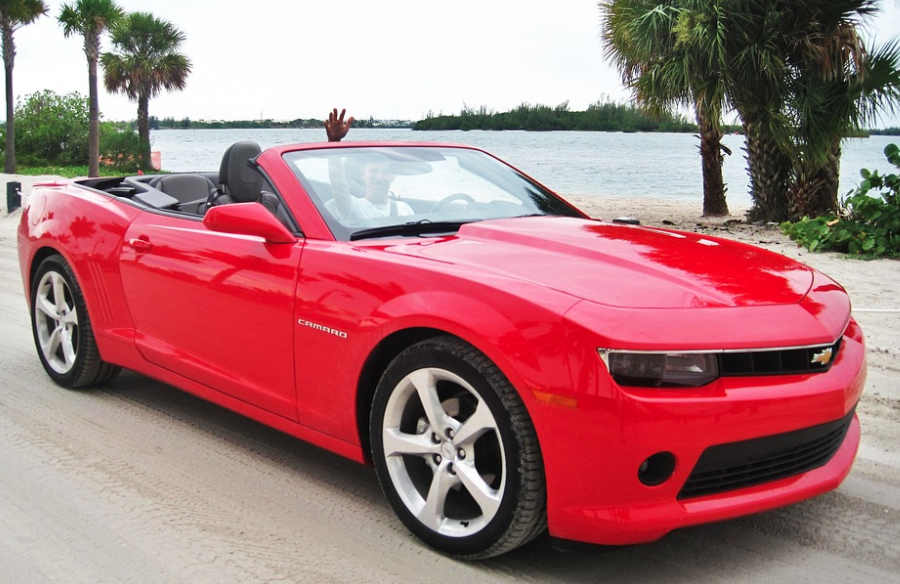 You pick the most beautiful car, sign the contract, and off you go. The surprise comes next month when you see a $500 charge on your credit card statement!
When calling the company to inquire about the ridiculous charge, you are told that the amount included fees such as "Road Assurance" for about $140 (e.g. if you would have a flat tire they would come and fix it) or an "Airport Recovery Charge" for $55, both of which you knew nothing about.
4. Rental Car Overdue
Also known as the Rental Car Late Return Scam, this rip-off is also very common these days. How does it work?
You've been doing your job with a car that you rented for a few days. It is Sunday and you have to return the vehicle. As you give back the keys and wait for them to check the car, they present you with an invoice that has $75 more on it than you expected.
When you query this, they tell you that you were supposed to bring the car back by noon, not now, at 4PM. You didn't know about it because they never mentioned the time of return in the beginning. They either invented the "late charges fee" on the spot or had it written on a tiny sign behind the desk.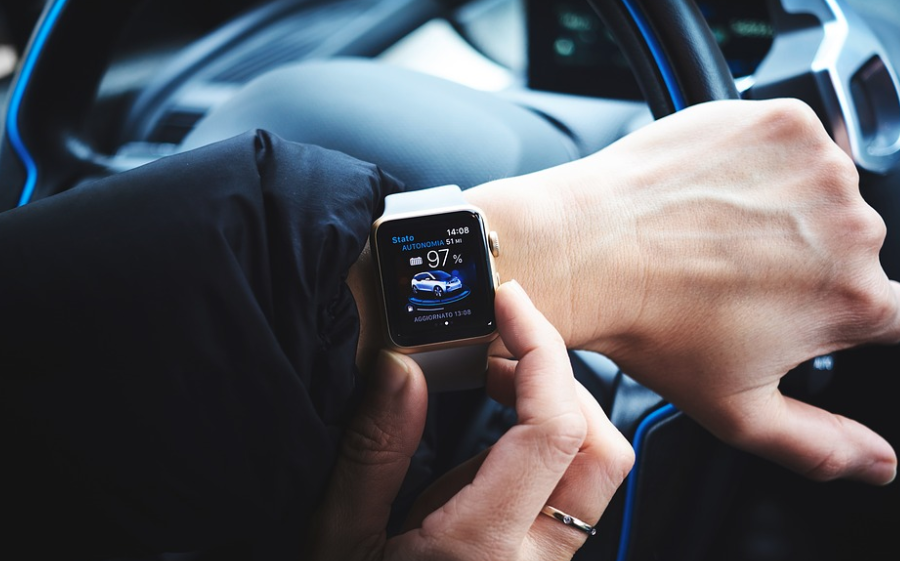 5. Vehicle Delivered To Your Door And Stolen
This fraudulent act is probably the most shocking one of the 10 scams. The criminals are not real car rental companies, but crooks who advertise vehicles for rent on websites like Craigslist or Oodle. The prices are much lower than the ones at a regular car rental company, so many people turn victims by trying to get a good deal – especially when they're interested in driving the vehicles for a longer time.
Watch the video below to see in action how the criminals steal your rented car:
6. Stapled Contract To Hide The Fine Print
You are about to rent a car and do your research online. There is a vehicle there that you really like. You call the company, tell them what you want and mention there is no need for insurance. Then you head over to pick it up.
The desk agent is a friendly gentleman who gets you to sign the contract, folds it and staples it, so you won't get to see the fine print. Nicely folded and easier to carry in an envelope, you don't pay attention to the details.
Then one day, when you get your credit card statement in the mail, you notice that you were overcharged $165, although you said no auto insurance was needed.
7. Unlimited Mileage Rental Car
People rent cars when they are going on a long trip and don't want to overuse their own vehicles. That's when they might get excited seeing ads promoting "unlimited mileage" offers. How does the scam work?
Unscrupulous rental companies bury a clause in the fine print stating that the offer applies only to "in-state travel", while the clerks avoid mentioning it to the clients.
Not reading the fine print and bringing the car back 4,000 miles later could place huge charges on your bill. Read the fine print and avoid the Unlimited Mileage Rental Car Scam!
8. Car Rental Deposit: Mandatory Charge and Currency Fees
This is another tricky one. Watch the video below to see the best description of the scam, which occurred at Goldcar Rental:
You need to take away how the scam works exactly, not necessarily the amount of money or the name of the company that does it.
Primarily, it works like this. Just like in the Goldcar Rental case exposed above, the agent asks for a deposit – which is normal – but will fully charge (not hold) your credit card. The deposit is super high, and de insists that he needs to charge it in your home currency, whether that USD, British Pounds, $CDN, or EURO. He says that the POS system doesn't have the option to charge in local currency. He also mentions that your bank is forcing the POS system to charge it that way.
If you accept it, when they refund your deposit, they will do it in the local currency! This way, there will be a difference in the exchange rates, and they will keep the profit. If the deposit is $1,000, you will lose an extra $50. Make sure to check your bank statement after you've returned your car. Verify that the amount you were debited initially is the exact amount you were refunded.
9. International Rental Car Insurance
Planning to travel soon? Beware of the International Rental Car Insurance Scam. What is it? Let's say you are planning a great vacation in a different country. You book your hotel, rental car, auto insurance, and then take the plane.
Once you arrive at your destination and go to pick up your vehicle. However, you are told that their rental company doesn't accept insurance bought in other countries. You are forced to pay an extra few hundred dollars because they only recognize their own and you are informed that you'll be held responsible for any damage.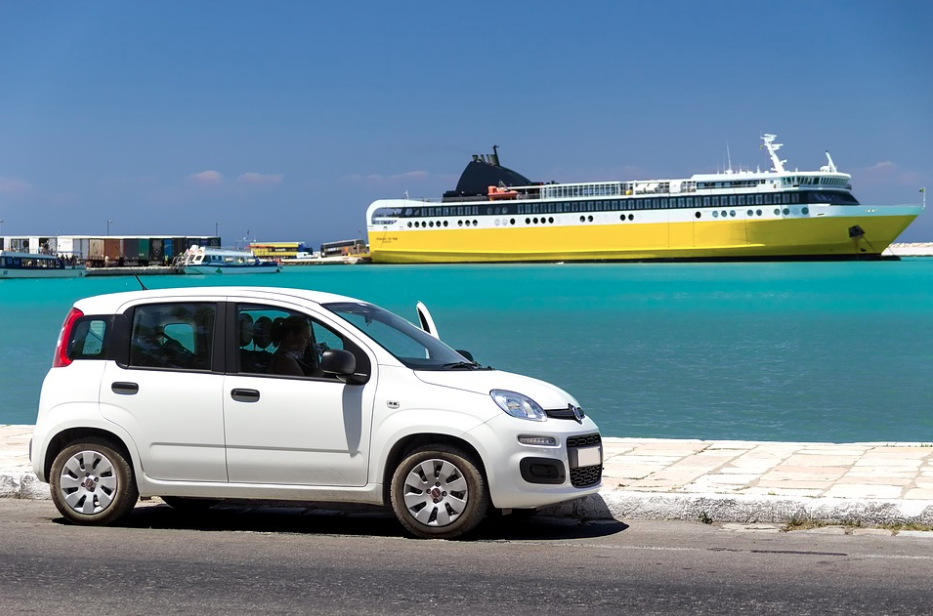 10. Cheap Car Rentals Near Me
You come across an ad promoting super-low rates for a rental car service you have barely heard of. The promotion reads "Cheap Car Rentals Near Me" so you automatically assume the location is close. The offer seems good, but you want to make sure it really is $30 cheaper per day for the vehicle you want. You call the number.
They confirm the price is right, only that the location is not exactly very close. It doesn't bother you since the deal is excellent money-wise, so off you go. However, when you get there, your car is unavailable. Since you've made all the effort of going there and are in a rental company office, you choose a different vehicle. It is a classic bait and switch scheme.
That's when unwanted upgrades and insurance add-ons are stuck to your bill, making the final invoice even more expensive than it would have been at the most expensive rental companies.
Additional Scam: Odometer Rollback
This trick is exactly what it sounds like. Watch the video below to see how the rollback is done:
We hope the article sheds some light on how to deal with rental companies. Don't get us wrong, most of them are legitimate and fair, but we just listed the deceptive practices that some of them perform.
Car Rental Scams: How To Report Them

Make your family and friends aware of these car rental scams by sharing the article on social media. You can also officially report the questionable auto dealerships to the Federal Trade Commission using the link below:
---
Verify a website below
Are you just about to make a purchase online? See if the website is legit with our validator:
vldtr®
Searching:

Domain age, Alexa rank, HTTPS valid, Blacklisting, SSL certificates, Source code, Location, IP address, WOT Trustworthiness, Spam reports, Advanced technology, Privacy Policy, Terms of Use, Contact options

TOP 3 MUST-WATCH FRAUD PREVENTION VIDEOS
1. Top 5 Amazon Scams in 2023
2. Top 5 PayPal Scams in 2023
3. How To Spot a Scam Email in 2023
Selma Hrynchuk
Selma is a fraud prevention specialist renowned for her expertise in private eye investigations and a remarkable partnership with law enforcement agencies. Beyond her investigative triumphs, her public speaking engagements and written works have empowered countless individuals to protect themselves and stay ahead of deceptive schemes. Selma's legacy shines as a tenacious agent of change, unyielding in her commitment to battling fraud and ensuring a safer world for all.