Irish Setter Outlet Scam: How It Works
Many of you have heard about Irish Setter, the work boots manufacturer, but several people have asked us about the Irish Setter Outlet scam. What is that? It is a new website advertised on Facebook, Offer Up, and a few similar platforms that claim to sell high-quality boots, as Irish Setter.
Rest assured, this is nothing but a typical scam from the big list of fake clothing websites. Let's take a look at how fraud works.
Scammers create replicas of well-known sites and claim to sell the same products. It is the case of the Irish Setter Outlet page. As you can expect, the boots' prices are much lower, which makes victims purchase non-existent items. Interestingly, crooks DO send products to the buyers, but not the ones that they purchase.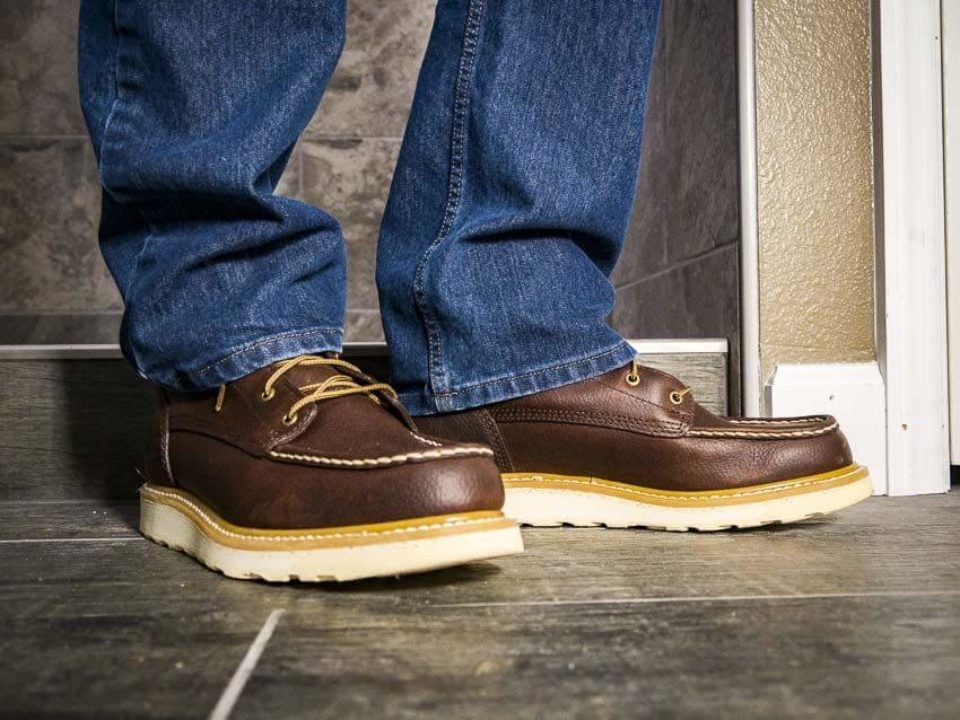 Most of the complaints online refer to the fact that the victims receive different clothing items. For example, several victims received a pair of sunglasses, although they might have ordered three pairs of Irish Setter boots. Other items may include cheap earrings, socks, and hats.
When trying to dispute the transactions, most consumers did not receive their funds back, not the products.
As a matter of fact, the emails that the perpetrators of the Irish Setter Outlet scam use originate from China. In reality, the real Irish Setter Boots brand (Red Wing Shoe Company) has its headquarters in Red Wing, Minnesota, United States. Can you see what's happening?
Essentially, what crooks do is send cheap merchandise instead of the real boots. Their typical email response to people's complaints sound like this: "We are very sorry for the shipping mistake. Our logistics company must have switched the orders. As a result, we are willing to offer you a refund of only 30% of the value, or we could send you other products".
They hope they can keep the money and refund only part of the money. Alternatively, offer to send you back cheap items manufactured in China.
Victims have complained about the process that Facebook, for example, uses when approving ads such as the fake Irish Setter Outlet website. It is not the first time this thing happens, while more and more bogus businesses pop up on the platform.
Irish Setter Outlet: How To Avoid The Scam
Grammar mistakes and poor English are unacceptable for a brand like Irish Setter. They should be your first red flag. Also, check on who.is to see when the domain name of the website was purchased. If it was created recently (under a year) you should stay away from the purchase.
Irish Setter has been around for a while and has its official page listed for over two decades, since 1997.
How To Report a Scammer
Let your friends and family know about the Irish Setter Outlet Scam by sharing it. You can also officially report the crooks and any other suspicious activity do it to the FTC (Federal Trade Commission) using the link below:
How To Protect Yourself More
If you want to be the first to find out the newest scams every week, subscribe to the Scam Detector newsletter. You'll receive periodic emails – no spam.
Also, educate yourself with some other fraud-related articles listed right under this paragraph, so that you know how to stay safe online. Feel free to use the Comments section below to expose other scammers.
Burberry Outlet Online Replica
Social Media Scams: Full List
---
Verify a website below
Are you just about to make a purchase online? See if the website is legit with our validator:
vldtr®
Searching:

Domain age, Alexa rank, HTTPS valid, Blacklisting, SSL certificates, Source code, Location, IP address, WOT Trustworthiness, Spam reports, Advanced technology, Privacy Policy, Terms of Use, Contact options

TOP 3 MUST-WATCH FRAUD PREVENTION VIDEOS
1. Top 5 Amazon Scams in 2023
2. Top 5 PayPal Scams in 2023
3. How To Spot a Scam Email in 2023
Selma Hrynchuk
Selma is a fraud prevention specialist renowned for her expertise in private eye investigations and a remarkable partnership with law enforcement agencies. Beyond her investigative triumphs, her public speaking engagements and written works have empowered countless individuals to protect themselves and stay ahead of deceptive schemes. Selma's legacy shines as a tenacious agent of change, unyielding in her commitment to battling fraud and ensuring a safer world for all.