2020 Super Bowl Tickets Fraud: How It Works
The Super Bowl is upon us, coming up on February 2 in Miami, Chiefs facing the 49ers – a few days after Kobe Bryant's death by helicopter crash. It is biggest sporting event of the year and fans are amped up to watch the ultimate showdown between two of the NFL's best. Because there is so much hype and excitement around this event, scammers are eager to swoop in and con people out of their money. If you are looking for tickets, hotels, or merchandise, you need to be aware of this scam and know how to avoid it and report it. How does the scam work?
Watch the video below to see the Super Bowl Tickets and Hotels scam exposed:
Imagine this: you are a longtime fan of the finalists and have dreamed and hoped for over a decade for another Super Bowl appearance. Since their last appearance in 1999, there has been nothing short of heartbreak and failure year after year. But now they have finally made it back, and you are going to do everything you can to get to the big game. Of course you know that the Super Bowl was sold out in a matter of minutes, so to get a ticket you will have to go through a secondary seller or ticket broker.
You start looking for tickets that are available for sale, and one seller is offering a great deal on some amazing seats. You do your research and you find that these tickets are not available anywhere but through this seller, and the price is barely over the original cost. You think to yourself that this is a deal you can't pass up.
So you contact the seller and ask him about the tickets. He gives you a sad story about how he bought the tickets to take his son to the game, but his son was recently in a car accident and is in the hospital with life threatening injuries. He is heartbroken that he can't take his son to the game, and now he has to sell the tickets.
He didn't want to take advantage of someone so he only priced it slightly higher than what he paid for them, hoping that some nice people could buy the tickets and enjoy it as much as he would have with his son. You feel sorry for the man and offer to buy the tickets.
When you meet up with the man to buy the tickets, he has the tickets on hand and they look like genuine tickets. They have the right date and venue, along with the two teams and your seats. You are incredulous that you will actually be going to the big game, so you finish the transaction, and he gives you the tickets.
In the days leading up to the Super Bowl, you are filled with excitement and a nervous energy about finally getting to see your team play for the greatest prize in sports. It is not until you arrive at the game a few hours before kickoff that you find out that the tickets are fraudulent. Your money is gone, your tickets are fake, and you have little recourse to resolve this.
These scammers will use several different tactics to get you to buy their tickets. They may create fake tickets as mentioned above, but that is not the only deceitful move they make.
Some scammers will sell tickets that they don't even have, promising that they are in the mail and that they will arrive by game day. Or they might have legitimate tickets, but the seats they are selling have obstructed views, but they are selling them at the price of much better seats.
Others will inform people that they have won tickets, and all they have to do to get the tickets is to wire money to an agent to pay for shipping or other fees. Of course there are no tickets and the fees are made up to con you out of money.
Sometimes scammers will even use fake websites, making you think you are on a safe and trusted website, but instead they steal your credit card information and other personal information.
Scammers won't only target those who are buying tickets. They will also target people who are looking for hotels and/or travel. They will pretend to be a travel agent and offer you great deals on air travel and local hotels. These con artists are anticipating that fans will be caught up in the excitement of the big game and not pay close enough attention to what they are purchasing.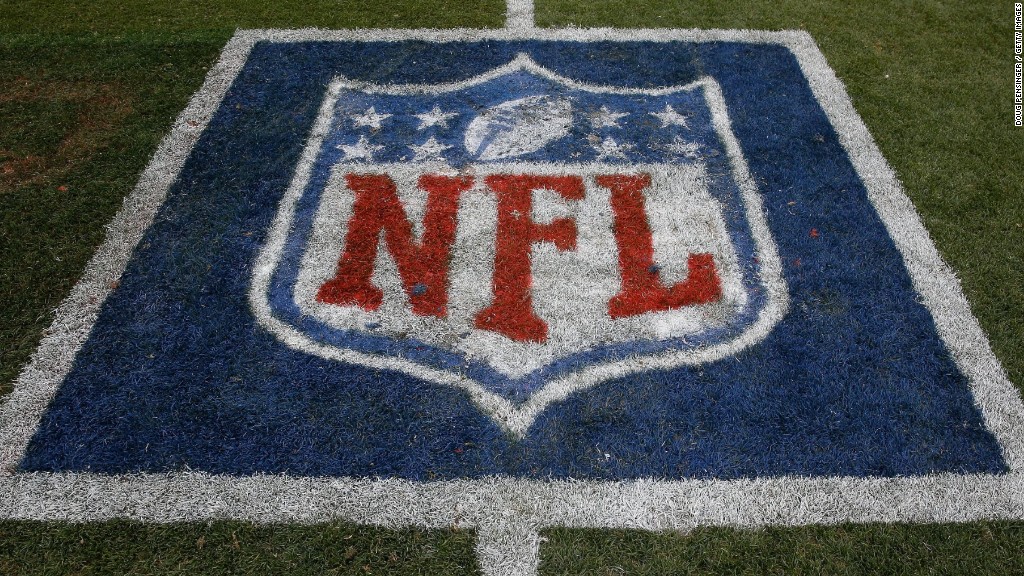 Another way that scammers will attempt to con people out of their money is by cashing in on merchandise. Since the Super Bowl is one of the biggest sports events in the world, merchandise is on high demand during the weeks leading up to the game.
Similar to the ticket scam, these con artists use a number of ways to trick consumers into handing over their hard earned cash.
The most common scam is for scammers to sell fake merchandise to people, either in person or through third party websites. They will often focus on the most sought after pieces of merchandise, such as the starting quarterbacks, as they know consumers will turn to them once these items start to sell out.
Scammers will also use fake websites to sell merchandise, once again making you think you are on a trusted website. Instead of you getting the coveted jersey that you are expecting, you end up having to deal with identity theft.
2018 Super Bowl Tickets Fraud: How To Avoid
Whenever you are buying tickets from a secondary source, you need to make sure you are buying from a legitimate source. If you need to go through a broker, you can look them up on bbb.org to see if there are any reasons for concern.
If other customers have had negative experiences with the seller, it is best to avoid them. It is also a good idea to see if they are a member of the NATB (National Association of Ticket Brokers).
There is a 200% guarantee from all NATB members on any tickets that do not arrive on time. It is recommended to never buy from an unregulated or unlicensed ticket seller, often referred to as scalpers, unless the seller is someone you know and trust. Otherwise it is prudent to ensure the seller is licensed and accredited.
If you are buying tickets from a website, you need to make sure to only buy from secure websites. An easy way to tell whether a website you are on is secure or not is to look for 'https' in front of the url, or to look for a padlock on the page.
Once again, you can look the website up on bbb.org to see if there are any complaints lodged against them. Additionally, it is recommended that you always use a credit card when purchasing the tickets online. Using a credit card gives you some recourse if the tickets are not legitimate or are not delivered on time. Do not ever wire money or pay with a cashier's check, because if you do, there will be no way to get your money back.
For fans who are planning on making the trip to Houston, Texas for the game and need a hotel room, make sure that you book through an accredited hotel or travel agent. This can also be found on bbb.org.
If you are planning on purchasing jerseys or other merchandise for the Super Bowl, make sure that you are purchasing from a legitimate business. Anyone trying to sell you merchandise on the street is someone you should be leery of.
To make sure that you are getting merchandise that is the real deal, shop at accredited sports stores. Alternatively, you can purchase items directly from the National Football League at NFL.com.
In all these scams, the key to avoid getting conned is to only purchase from legitimate sources. If there is a scenario where you are purchasing from someone in person, make sure to ask a lot of questions to confirm the person is not trying to scam you.
Ask where the seller is located and how you can contact him or her after the sale. Ask for a picture of any tickets you may be purchasing so you can do your own research on those seats to make sure they are real tickets. If the seller ever appears elusive or does not want to answer your questions, do not continue with the transaction.
A legitimate seller will never have a problem answering some simple questions and making sure that their customer is satisfied. In any of the above scenarios, it is always recommended to do your own personal research into the product and the seller to ensure you are actually getting what you are paying for. Because no one wants their Super Bowl weekend ruined by a scam artist.
2018 Super Bowl Tickets Fraud: How To Report
Make your family and friends aware of this scam by sharing it on social media using the buttons provided. You can also officially report the scammers to the Federal Trade Commission using the link below:
How to protect yourself more:

If you want to be the first to find out the most notorious scams every week, feel free to subscribe to the Scam Detector newsletter here. You'll receive periodical emails and we promise not to spam. Last but not least, use the Comments section below to expose other scammers.
Related Articles:
Justin Bieber Concert Tickets Scam
---
Verify a website below
Are you just about to make a purchase online? See if the website is legit with our validator:
vldtr®
Searching:

Domain age, Alexa rank, HTTPS valid, Blacklisting, SSL certificates, Source code, Location, IP address, WOT Trustworthiness, Spam reports, Advanced technology, Privacy Policy, Terms of Use, Contact options

TOP 3 MUST-WATCH FRAUD PREVENTION VIDEOS
1. Top 5 Amazon Scams in 2023
2. Top 5 PayPal Scams in 2023
3. How To Spot a Scam Email in 2023
Selma Hrynchuk
Selma is a fraud prevention specialist renowned for her expertise in private eye investigations and a remarkable partnership with law enforcement agencies. Beyond her investigative triumphs, her public speaking engagements and written works have empowered countless individuals to protect themselves and stay ahead of deceptive schemes. Selma's legacy shines as a tenacious agent of change, unyielding in her commitment to battling fraud and ensuring a safer world for all.