Rental Car Insurance Abroad Scam: How It Works
Beware of the International Car Rental Insurance Scam if you're about to travel. It is also known as the Rental Car Insurance Abroad Scheme. Imagine this scenario:
You are planning a great vacation in a different country. You book your hotel, rental car, auto insurance, and then catch the plane. Once you arrive at the destination and go to pick up your vehicle, you are told that their rental company doesn't accept insurance bought in other countries.
You are forced to pay an extra few hundred dollars, because they only recognize their own and you are told that you'll be held responsible for any damage. What to do if you travel soon?
Watch the video below to see tips on how to buy rental car insurance:
Tips On How To Buy Rental Car Insurance Video
International Rental Car Insurance Scam: How To Avoid
Always rent from the most renowned car rental companies when you are traveling. Try to find deals and discounts available from all the top rental companies you know (Avis, Hertz, Budget, Entreprise, Thrifty, Alamo, Dollar, National, etc). However, besides the scam presented above, here are some notes for you to keep in mind when you are looking to get insurance for your rental car.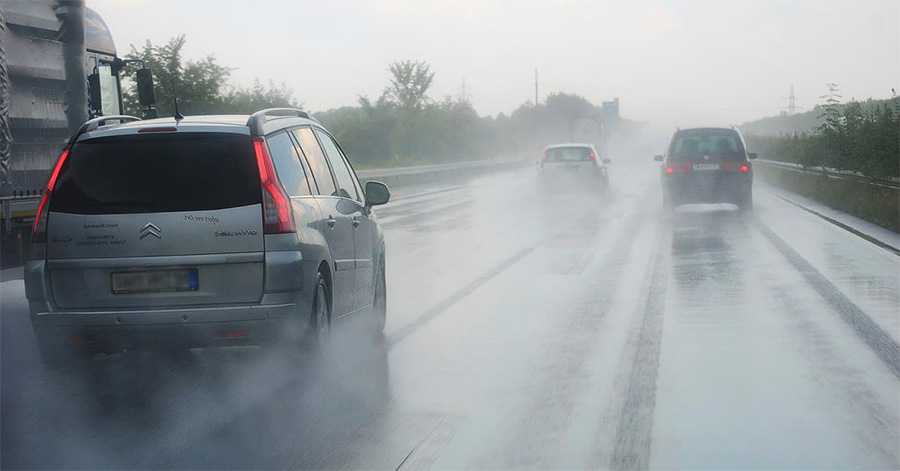 You might not know this, but your personal insurance is going to cover a large part of your rental car. In another words, the liability coverage you have transfers over to that rented vehicle. Do not purchase liability insurance on rental vehicles because your insurance – without deductible on liability – carries completely over.
Just make sure that you have your insurance card and your insurance information to show to the rental car company when you're there. Have it with you at all times.
The issue comes in with comprehensive and collision, aka physical damage. When you look at that rental form and you see physical damage that's where you want to start paying attention. This is when you should buy insurance. Why? You do not have to deal with any deductible in that situation. With your personal insurance – even though it does carry over the rental cars – you might have a deductible. When you're on vacation that may become an issue.
There are other problems to deal with at a rental company, such as "loss of use". If you get the car damaged (especially it's your fault) and they can't use it, they can actually come back against you for the days they couldn't use the vehicle! The other problem is something called "Diminution in Value". How does it work?
Let's say you have a brand new vehicle you rent, but unfortunately you damage it two miles after you leave the company's lot. The minute you damage it what is owed on it and what the value is changes. That difference can come back on you. When you sign off and get their full comprehensive coverage on physical damage… that saves you from all of that.
You can drive the car with full confidence and you can just return it to way it was, or with marks, scratches, or dings, because everything is take care of. You can drive that car knowing full piece of mind that you don't have any worries.
If you are about to travel soon, watch the video below to learn great tips on how to get the best deals on rental cars and find cheap car hire.
How To Get The Best Deals On Rental Cars Video
International Rental Car Insurance Scam: How To Report

Make your family and friends aware of the Rental Car Insurance Abroad scam by sharing it on social media. You can also officially report the questionable foreign rental car companies to the Federal Trade Commission using the link below:
Report To The FTC Here
Related Articles and Pages
Save Your Dollar: Rental Car Insurance Fees
Cheap Car Rentals Near Me Scam
---
Verify a website below
Are you just about to make a purchase online? See if the website is legit with our validator:
vldtr®
Searching:

Domain age, Alexa rank, HTTPS valid, Blacklisting, SSL certificates, Source code, Location, IP address, WOT Trustworthiness, Spam reports, Advanced technology, Privacy Policy, Terms of Use, Contact options

TOP 3 MUST-WATCH FRAUD PREVENTION VIDEOS
1. Top 5 Amazon Scams in 2023
2. Top 5 PayPal Scams in 2023
3. How To Spot a Scam Email in 2023
Selma Hrynchuk
Selma is a fraud prevention specialist renowned for her expertise in private eye investigations and a remarkable partnership with law enforcement agencies. Beyond her investigative triumphs, her public speaking engagements and written works have empowered countless individuals to protect themselves and stay ahead of deceptive schemes. Selma's legacy shines as a tenacious agent of change, unyielding in her commitment to battling fraud and ensuring a safer world for all.