Criminals Always Refine Their Techniques, But the Signs Are Common
Internet scams are everywhere; it seems that you cannot visit a website without encountering a fraud. Scammers are wise people who refine their methods and strategies daily to trick people. They are so good at what they do because they learn from their mistakes. When a tactic works, they polish it to double the rewards. They don't waste time trying to improve something that doesn't work, and they prefer to focus on the easy ones. After working in the same industry for so many years, they have discovered some strong swindles few people can detect. As long as people do not inform themselves how they can stay away from scams, these fraudsters will remain in business.
Even if they refine their techniques daily, they have some common elements that warn you about their nature, and you can identify these red flags if you stay alert when browsing the internet. Most of the times, these red flags pop up when the fraud is in progress.
A Name Similar to a Famous Brand
Many fake websites have a domain name that resembles or includes the name of a popular product or brand. But it's not the official site of the company. A web domain like www.iphoneoffers.net or www.adidasclothescheap.org should always raise some alarm bells. You should not purchase from websites with domains that end in .org, or .net because reliable online shopping directories are rarely using them. It's more likely they controversial organizations to purchased them.
The Content Includes Multiple Language and Grammatical Errors
The internet has a global nature, and this means that you can access websites from any corner of the world regardless of your location. When a fraudster is trying to scam someone from a foreign country, they don't invest in hiring a specialist to write the content for the website. Because they don't have a strong command of your native language, it's simple to determine that the writing isn't quite right and the website may not be reliable. Their offer may seem legit, and their website may look trustworthy, but the poor use of language destroys this illusion and points you out that you shouldn't trust your money or personal information to the organization behind the website.
A company with a strong reputation would not try to save a penny by posting on their official website content filled with grammar errors. The same applies to other promotional content like emails or messages. If the language is off, you don't need another red flag to leave the page.
They Ask You to Confirm Specific Personal Details
To complete the fraud scammers need your details, and they will do their best to obtain it. If you are browsing a site and a message window pops out, asking for your personal information, you should refuse and leave the website. Because most of the people refuse to offer their details, fraudsters sometimes use other methods to obtain it.
Most of the times they try to trick your mental defense by telling you that they already have the info and you only have to confirm it. The truth is that it's just another technique they use to obtain it, only that this one is more deceitful. Sometimes they state that they have some wrong details and you need to confirm them for them. They only deliver something made-up, and they try to convince you to give them the real one. For example, they may tell you that you are Jane Doe, and your phone number is (000) 111-222-333. Knowing that you are Jane Doe, but the phone name is wrong you will offer them the real one.
You Are Asked to Pay by Bank Transfer
Many of the apps and websites you are browsing include online payment. This doesn't mean they are all scams. Companies prefer to add payment capabilities to their websites and apps because they want to stop late payments that sometimes lead them to bankruptcy. Reliable organizations make sure you pay securely, so when they add the mobile payment to their apps and website, they use encryption protocols to protect your finances and personal information.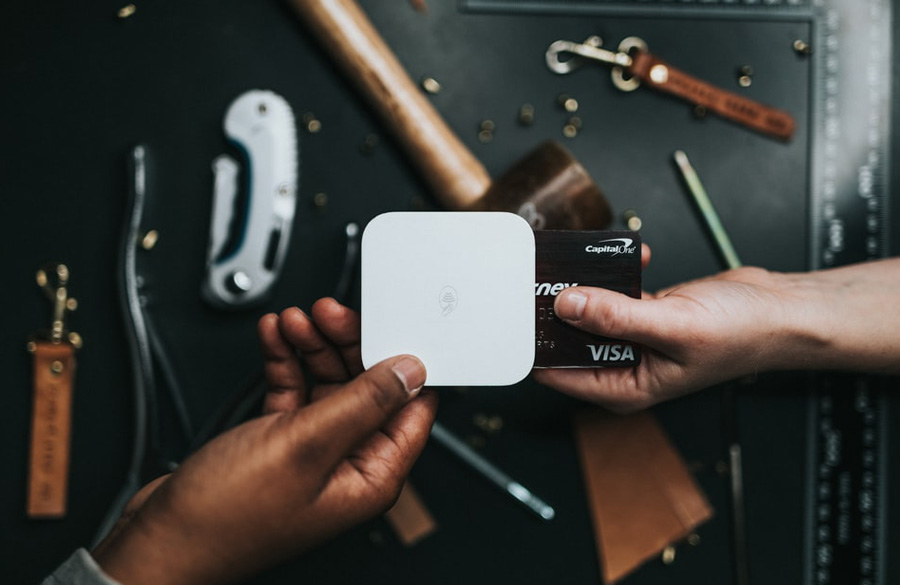 In the past, the credit card issuer was the one that held legal liability for a fake transaction, but nowadays the issuer is the one that does it. So a reliable organization will collaborate with a top software development company to create an app that guarantees clients that they pay in secure conditions without being hacked.
If the website is asking you to pay via bank transfer without telling you what protocols they use to keep your information safe, it's a scam. And you should not forget to check the return policy; all legit websites offer a detailed policy on how you can get your money back if you return the product or you are experiencing problems with their services. If you pay with a debit or credit card, you have better chances to get money back than if you pay via bank transfer. So you should purchase from websites that offer this option.