Online Poker Sites: 10 Red Flags That Expose a Fraudulent Business
Imagine if you won a million dollars from a $1 bet. How would you react? You'd probably be excited. Now think of losing $100 to a fraudulent online poker game. Every day, thousands of gamblers lose money to scam poker sites. Some companies let you deposit cash but close your account moments afterwards. Others defraud you by manipulating their games. Regardless of how they steal, you don't want to be their victim.
In this article you will learn how to detect fraudulent online poker games in ten simple steps, as well as see a video featuring the biggest scams and controversies in the history of online poker. Let's begin:
1. You Can't Find Out Where the Poker Site Is Licensed
Secure online poker sites display information about their operators and regulators at the footers of their websites. They also publish their license numbers and any other relevant information about their operators.
By comparison, sites that are up to no good tend to operate without licenses. Don't trust an unlicensed poker site unless you're the owner. Even beyond the world of poker, online companies that hide details about their licenses and owners are generally untrustworthy.
2. Unknown Software Providers
If a poker site provides games from software providers not known in the industry, think twice before giving them your money. While there are plenty of upcoming software developers with fair games, it's the less known providers mostly associated with fraud activities.
Top tier software suppliers like Microgaming, NetEnt, and Playtech have ethical standards. They allow independent auditors to evaluate their games for fairness. They follow strict development rules from regulators and secure their game with military-grade techniques.
3. Overwhelmingly Negative Reviews
In online forums, people are reasonably honest when sharing their experiences of using poker sites. When you visit gambling forums and find remarkably negative complaints about a poker site, the last thing you should do is to join that site. As they say, customers don't lie. When people experience poor customer support on a site, they tell their friends about it. When they use a site that rewarded them bountiful bonuses, they will want to announce the offers to everyone.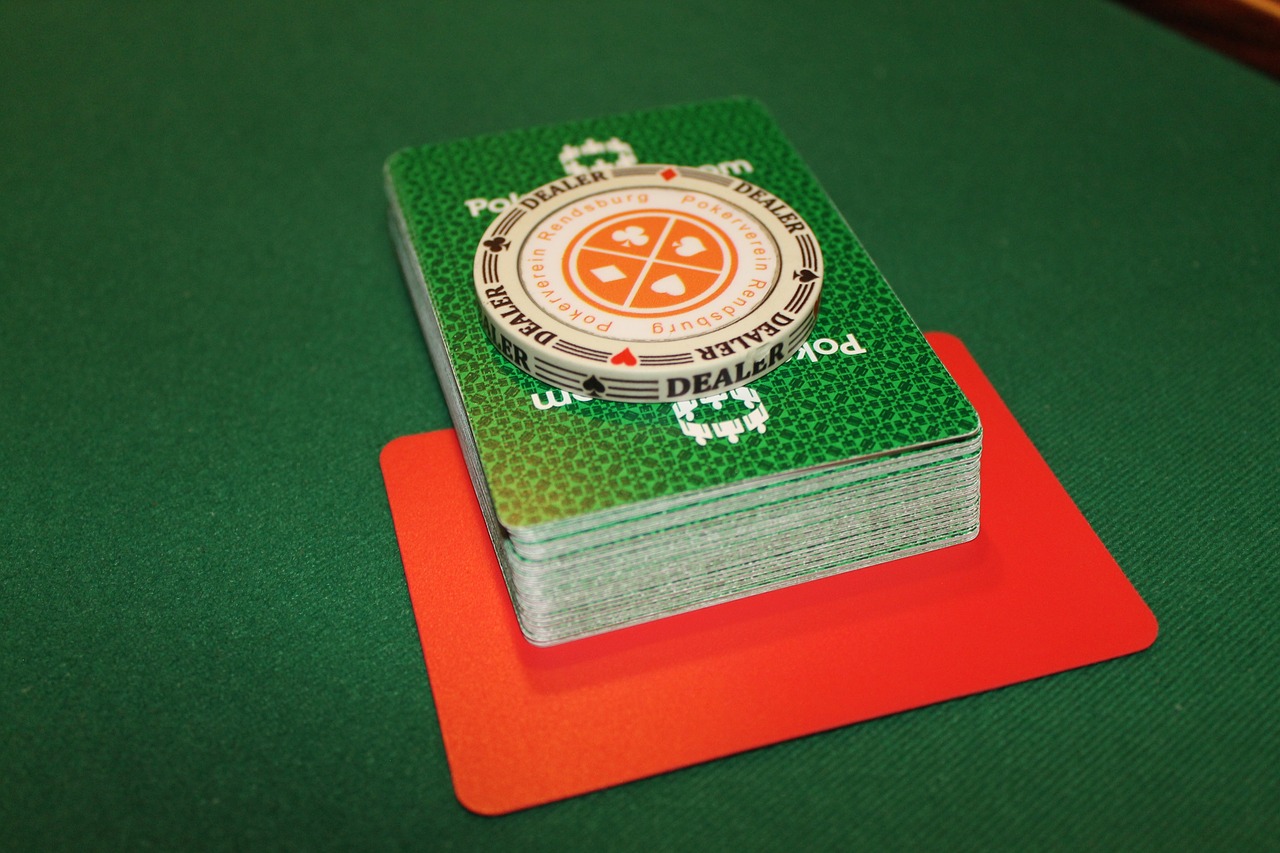 4. Not Recommended by Your Poker Community
Poker, blackjack and roulette communities enable players to not only find fantastic bonuses but also guide them on the best sites to play. If you find a website that no one in your gambling group has used before, be hesitant to join it. While there's a chance a new poker site could be genuine and safe, you don't want to take risks with your money. Pick sites your friends and forum members recommend. You'll be able to prevent online poker scams that could have otherwise defrauded you or your friends.
5. Rude, Unhelpful Support Team
Poker sites with rigged games don't care about customers' complaints. They know their games are biased and people lose money by playing them. Again, the only reason they have an active customer support department is to appear genuine. But should you complain about losing games in dubious ways, the support members act shocked or might be rude. If you ask for explanations of why you lost certain games, they may insult you or threaten to close your account.
6. Past Scandals Involving Fraud
While some poker sites defraud customers relentlessly until they run out of business, some mix things up. They may payout consistently for six months, then quit paying out for several months. Over time, they can begin paying winners again. With their inconsistencies, these kinds of poker sites can retain loyal customers whom they never defrauded. But if you come across a site with a history of scamming players even though briefly, don't join them.
There are far too many trustworthy gaming sites for you to take risks on companies that had scandals in the past. Even if a poker site has changed its domain name and seems to have improved its service, exercise caution when using a company previously linked to fraud.
7. Unsafe Deposit Options
Although cryptocurrencies like Bitcoin have become mainstream payment options, they're still scammers' favourite deposit options. Unlike PayPal, which can help you get your payment back, a deposit using Bitcoin is non-refundable. Legitimate online poker sites tend to use conventionally popular payment methods like PayPal, e-wallets, and credit cards. They may also accept digital currencies and checks. But you have plenty of safe banking methods to use.
8. Under Six Months Old
Although online poker players are increasingly gaining trust in new gaming sites, they should be approached cautiously. Unlike established companies, upcoming gambling sites may not be fully prepared to provide gaming services. Some have slow websites with games that crash frequently. Others open before they can train their support staff. When you ask for help, you meet people that don't know about your complaints. Many new casinos support limited game collections. Unless a site offers exactly the games you love, you will want to play on websites with proven track records.
9. A Poker Site That Advertises False Information
Have you ever seen an advert promising huge bonuses with zero wagering requirements? They frequently appear online. But the problem comes when you find out you can't withdraw your wins. Such poker sites are the reason no one trusts any bonus offers until they read their terms and conditions.
Unsurprisingly, poker sites that run false adverts tend to be fraudulent in other areas. They may enforce dodgy withdrawal clauses that prevent you from accessing your wins. They could change their terms and conditions without notifying players or suspend people's accounts for no reasons.
10. Painfully Stress Withdrawal Process
An online poker site that makes it way too challenging to access your money shouldn't be trusted. With today's advanced payment technology, there's no reason a website should take over a week to process your withdrawal request. If a platform frustrates you in the verification process or takes long to pay you, find a new gaming site. If it annoys you once, chances are the platform will frustrate you more times in the future.
Conclusion
Despite the many strides in technology and gambling regulation, fraudulent Poker sites still exist. Sometimes it's the platforms that look genuine that come after your money. So, before you trust any company with your money, do some background research. Use the tips outlined above to help you identify a scam site and join those with proven trust records.
Watch the video below to see the biggest online poker controversies and scam in the history of this game:
Biggest Online Poker Controversies Video
Online Poker Scams: How To Report
Warn your family and friends about the online poker scammers by sharing this article on social media using the buttons provided. You can also officially report the crooks and questionable online poker sites to the Federal Trade Commission using the link below:
How To Protect Yourself More

If you want to be the first to find out the most notorious scams every week, feel free to subscribe to the Scam Detector newsletter here. You'll receive periodical emails and we promise not to spam. Last but not least, use the Comments section below to expose other scammers.
---
Verify a website below
Are you just about to make a purchase online? See if the website is legit with our validator:
vldtr®
Searching:

Domain age, Alexa rank, HTTPS valid, Blacklisting, SSL certificates, Source code, Location, IP address, WOT Trustworthiness, Spam reports, Advanced technology, Privacy Policy, Terms of Use, Contact options

TOP 3 MUST-WATCH FRAUD PREVENTION VIDEOS
1. Top 5 Amazon Scams in 2023
2. Top 5 PayPal Scams in 2023
3. How To Spot a Scam Email in 2023
Selma Hrynchuk
Selma is a fraud prevention specialist renowned for her expertise in private eye investigations and a remarkable partnership with law enforcement agencies. Beyond her investigative triumphs, her public speaking engagements and written works have empowered countless individuals to protect themselves and stay ahead of deceptive schemes. Selma's legacy shines as a tenacious agent of change, unyielding in her commitment to battling fraud and ensuring a safer world for all.