Before Finding The Answer, You Need To Avoid The Scammers
How long does it take to get a personal loan? Every year, more than 30% of people find themselves asking that question. However, before finding the answer below, you need to educate yourself about the loan scams that you could be a victim of, if you don't do your homework. What are these scams? In this article, we'll expose the most notorious ones, as well as recommend validated, legitimate lenders that could get you at least free quotes.
The most dangerous scam is the Approval Trick. How does it work? Watch the video below to see the Loan Approval Scam exposed in the news:
Loan Approval Scam Video
In this case, criminals act as official lenders advertise fake loans online and respond positively to any request. After connecting with the victims, they send them a nice-looking package with a fraudulent contract that confirms the deal, via regular mail. It is compelling. The 'lenders' ask the applicants to send back the signed contract, along with a $400 fee, to secure the loan. They also promise the money will be in the applicants' accounts within the next 2-3 business days.
Three days later, when the loan is not there, victims call the company to check the status, but the number is disconnected.
In a different variation of the scam, the crooks tell their victims that there was an issue with the application and more money is needed. Alternatively, they offer a "Premium Insurance Policy", worth around $1,000. At this point, they require that the applicants need to get the policy to guarantee the loan. The result? The same story as presented above. Watch out!
Beware also of other related scams out there, including the Loans For People With Poor Credit Scam.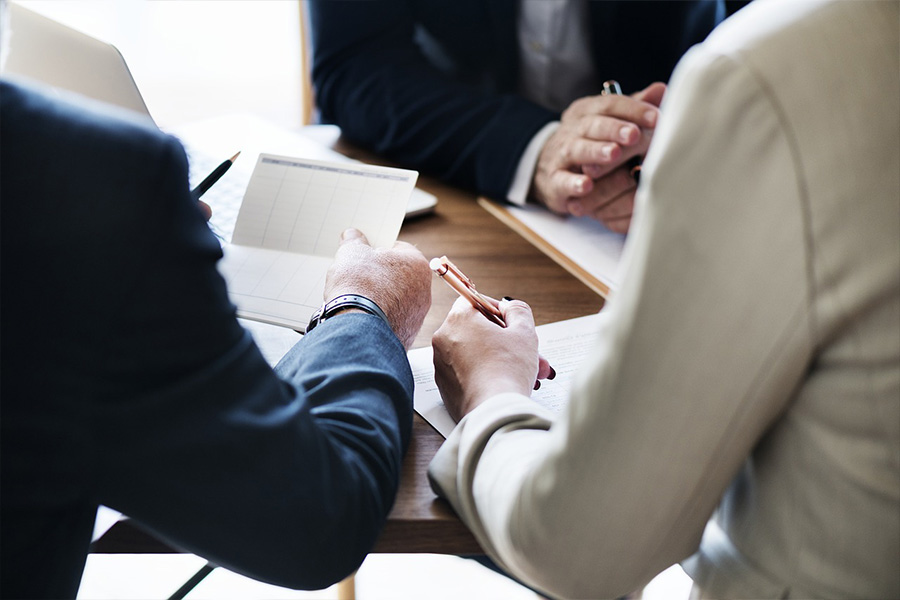 Quick Guide on How To Get a Personal Loan
We promised to help you with more information, so now let's go back to finding the answer to the question "how long does it take to get a personal loan?", as many people have been curious about that. The reasons differ, as some need to take out a personal loan to cover the costs of car repairs or medical emergencies.
Fortunately, the answer to the question is: "Not long!" More often than not, people can apply for a personal loan and get approved for it within just a few days. And in some cases, they can even have the money they need sent to their bank accounts the same day they put in their loan application.
Take these steps if you want to get a personal loan as quickly as possible.
Locate the Right Personal Loan Lender
As we mentioned earlier, there are a lot of people who take out personal loans throughout a year. As a result, there are tons of lenders out there that offer personal loans to people.
Your goal when you need to take out a personal loan should be to find the right personal loan lender. Look around for a lender with lots of experience in the industry. This will ensure that you get the best service when you work with them.
The last thing you want to do is take out a personal loan from a shady lender that charges high-interest rates. You could put yourself into a bad situation and struggle to pay back your personal loan when you do this.
Before working with a lender, check out the online reviews that other people have left for them. These reviews should be positive and should break down what you can expect when working with a lender.
Fill Out a Personal Loan Application
Once you've located a personal loan lender that you like, it'll be time to fill out an application for a personal loan. Back in the day, this used to be a complicated process. People often had to either visit a financial institution to fill out an application or even mail an application to a lender.
But these days, it's super simple to fill out a personal loan application in a matter of just a few minutes. Most lenders offer people the option to either apply for a personal loan online or to do it by phone.
Regardless of which approach you choose to take, you can get your application into the hands of a lender within just five minutes or so. People love how this works to get them approved for a personal loan in no time.
Prepare to Prove That You Have a Steady Job and Income
Most personal loan lenders are going to want to see that you have both a steady job and steady income coming in. They'll ask you to prove these two things when you're applying for a loan.
You can usually just list your job title, your employer, and a contact for your employer on your application to prove that you have a job. If a lender has any concerns about your employment, they'll reach out to your employer to verify that you have a job.
Proving income can be trickier, but it's not that difficult to do in the grand scheme of things. Many lenders will want to see direct deposits that have been made into your bank account to prove your income.
Speak with your specific lender to see how they want you to go about proving that you have a steady job and income.
Show a Lender That You Have a Good Credit History
Having good credit is very important for a variety of reasons. If you ever plan on buying a house, purchasing a car, or even getting a job, your credit report could play a role in it.
Good credit is also essential for those applying for personal loans. If you don't have good credit, a lender is probably not going to take a chance on you and provide you with the money you need.
You should check out your credit report before applying for a personal loan to see if you have anything to be worried about. Most lenders will look to see where your credit score stands before lending you any money.
Send a Lender Your Banking Information
As long as everything checks out and a lender approves you for a personal loan, you won't have to ask, "How long does it take to get a personal loan?", for very long.
Some lenders will take their time when it comes to approving you for a loan. But if you have a job, an income, and a good credit history, some lenders will accept you on the spot and send you money the same day you ask for it.
Have your banking information handy so that you can send it right over to them. If you don't have it ready to go, you could be the one who ends up delaying the loan application process.
Once you give a personal loan lender your banking information, they'll get to work on wiring your money to you fast. It'll help you pay for your car repair or take care of your medical bills right away.
So, How Long Does It Take to Get a Personal Loan?
Stop asking, "How long does it take to get a personal loan?", and apply for a personal loan today. You might be surprised by how fast you're able to get the money that you need at the moment.
The personal loan industry has become very competitive in recent years, and those who apply for loans are benefitting from it. Lenders are doing their best to separate themselves from the pack by approving people for loans quickly and sending them money within just a day or two.
Personal Loan Scams: How To Report Them
Let your family and friends know about this article by sharing it on social media using the buttons provided. You can also officially report the scammers to the Federal Trade Commission using the link below:
Report To The FTC Here
How To Protect Yourself More

If you want to be the first to find out the most notorious scams every week, feel free to subscribe to the Scam Detector newsletter here. You'll receive periodical emails and we promise not to spam. Last but not least, use the Comments section below to expose other scammers.
---
Verify a website below
Are you just about to make a purchase online? See if the website is legit with our validator:
vldtr®
Searching:

Domain age, Alexa rank, HTTPS valid, Blacklisting, SSL certificates, Source code, Location, IP address, WOT Trustworthiness, Spam reports, Advanced technology, Privacy Policy, Terms of Use, Contact options

TOP 3 MUST-WATCH FRAUD PREVENTION VIDEOS
1. Top 5 Amazon Scams in 2023
2. Top 5 PayPal Scams in 2023
3. How To Spot a Scam Email in 2023
Selma Hrynchuk
Senior Editor at Scam Detector Media, Selma is a fraud prevention specialist with a wealth of experience in private investigations and collaborations with law enforcement. A captivating public speaker, Selma educates audiences about scams and personal safety. Through her insightful writing, she exposes criminals and shares essential tips for staying secure. Selma is a dedicated guardian against fraud, committed to unmasking deception and promoting integrity.