Food Delivery Near Me Scam: How It Works
Ordering food to be delivered to your door has been around for years. People love to take away the hassle of cooking their own meals by instead ordering a meal to their own house via new delivery apps (beware of the Autofill phishing!). As the amount of fast food options have increased, so has the amount of food being delivered.
Yet, it is not only fast food restaurants that are using delivery methods. Fine dining restaurants are also marketing now the aspect of delivery of their delicious food. Grocery stores are getting in on the delivery game, too. With everything having an online presence these days, the pressure is on to get into the delivery business.
This is a beneficial thing for anyone who has a busy life and like some of the complexity taken out of it. Ordering a meal and having it delivered to your door makes life that much simpler. Unfortunately, scammers are also taking advantage of the delivery game. How does this scam work?
Watch How The Scam Works:
Watch the video below to see the Food Delivery Order scam exposed:
Imagine you are busy at work on an important project. You manage to pull yourself away from work to go home, but you know that once you are there, you will have other responsibilities that will take your attention. The last thing you are thinking about is cooking a meal for yourself.
So you use a website or an app to order food. It is delivered to your house just as you arrive home. You take in the food and you eat a delicious meal, without ever having to lift a finger to make it for yourself. You think to yourself, "What a great experience. I'm going to have to do this again."
Later that week, as you are back at work and slaving away at your project, you suddenly get an email. It comes from the same company that you used to order your food that night, so you open the email thinking that it is a follow-up email of some sort. It may have the subject title "Food Delivery Near Me – Your Order".
25% Discount Or $15 Off Your Next Order
The email asks that you complete a survey about the experience you had, and in return, you will receive a gift certificate for your next purchase. It could also be a 25% or 30% discount, as well as a 15$ off your next order. This sounds like a favorable situation, so you click to complete the survey.
It asks you to sign in to the account that you used for the food delivery company, and then asks how often you get food delivered to your home and how likely you would recommend the service. You answer the questions honestly, hoping that you will soon get your gift certificate or discount.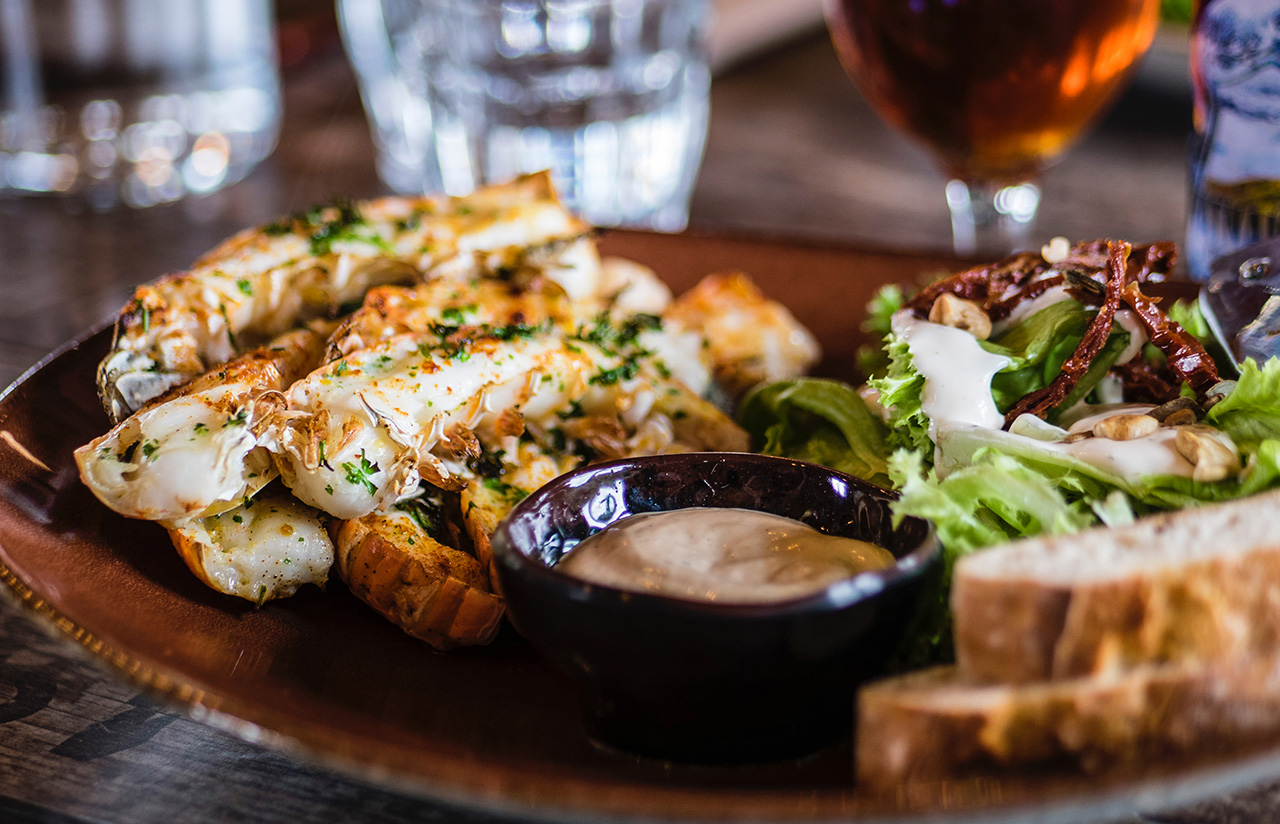 On the final page of the survey, you are asked for some final information. It is all personal information, but after multiple pages of the survey, you want just to finish it and get your reward. It asks for some information that doesn't seem relevant, like your birth date and account number, as well as some other personal details, but you fill it in and click submit. Unfortunately, you never receive your gift certificate.
This scam is an alternative approach to the popular phishing scam. These scammers try to use the lure of winning a gift certificate to obtain your personal information.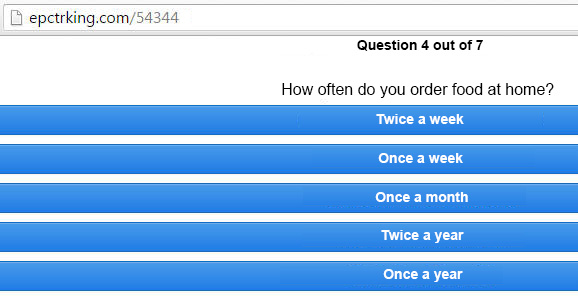 They will send emails of all kinds that look like they come from an online delivery company, hoping that one of them will look legitimate enough to the user that they will unknowingly grant access to their account.
Not only that, they will continue to ask for more and more personal information, hoping to obtain enough to make you a victim of identity theft. They always start out asking for minor information and get more personal as they go along.
How To Avoid The Food Delivery Near Me Scam:
Whenever you are using your personal email, you need to be aware of spam email and email from scammers trying to access your information.
The most important thing to look for is to ensure that you never open attachments or links in emails from people you do not know and trust. You can never be sure what the attachment is or whether it is some scam that will steal your information.
Whenever you receive an unsolicited email from someone you don't know, and it includes an attachment, the best step is just to delete it. That's regardless of how tempting the offer is.
Of course, it isn't always emails from people that you don't know that you should be worried about, which is the case with this scam.
This scam sends emails that look like they are coming from a company that you know and trust. If you ever receive an email like this and it doesn't seem quite right, the best option is not to click the link or attachment, but instead contact the company directly.
They will be able to tell you if it is a legitimate email.
Another way to guard yourself is to look at the email address that the message is coming from. Sometimes scammers will send you an email from an account with the easy name of the account as a trusted company.
However, if you click on the name and look at the actual email address, it might be a different address (unknown domain), which is an immediate reason to delete the email.
At the end of the day, a legitimate food delivery company will never ask for your personal information via an email. Always be sure to delete emails that are asking for such details, and contact the company to inform them of the malicious emails that are being sent on their behalf. This will allow them to warn their customers of such emails.
If you are looking for some great food delivery companies, below are 12 food delivery services and apps that are great. They offer ready-made meals or ingredients that you need to cook for yourself.
Whatever you are looking for in a food delivery app, one of these companies is sure to offer it. Below is a list of recommended services.
Top 10 Food Delivery Apps And Other Services:
Here is a quick review of a few real and legitimate food delivery apps, as well as other services related to online ordering:
Caviar claim to fame is that they deliver food from fine dining restaurants. These are the type of restaurants that are usually hard to get into, but Caviar delivers the food to your door. It is worth it to get the amazing food they deliver. They have $0 delivery fee for new customers HERE.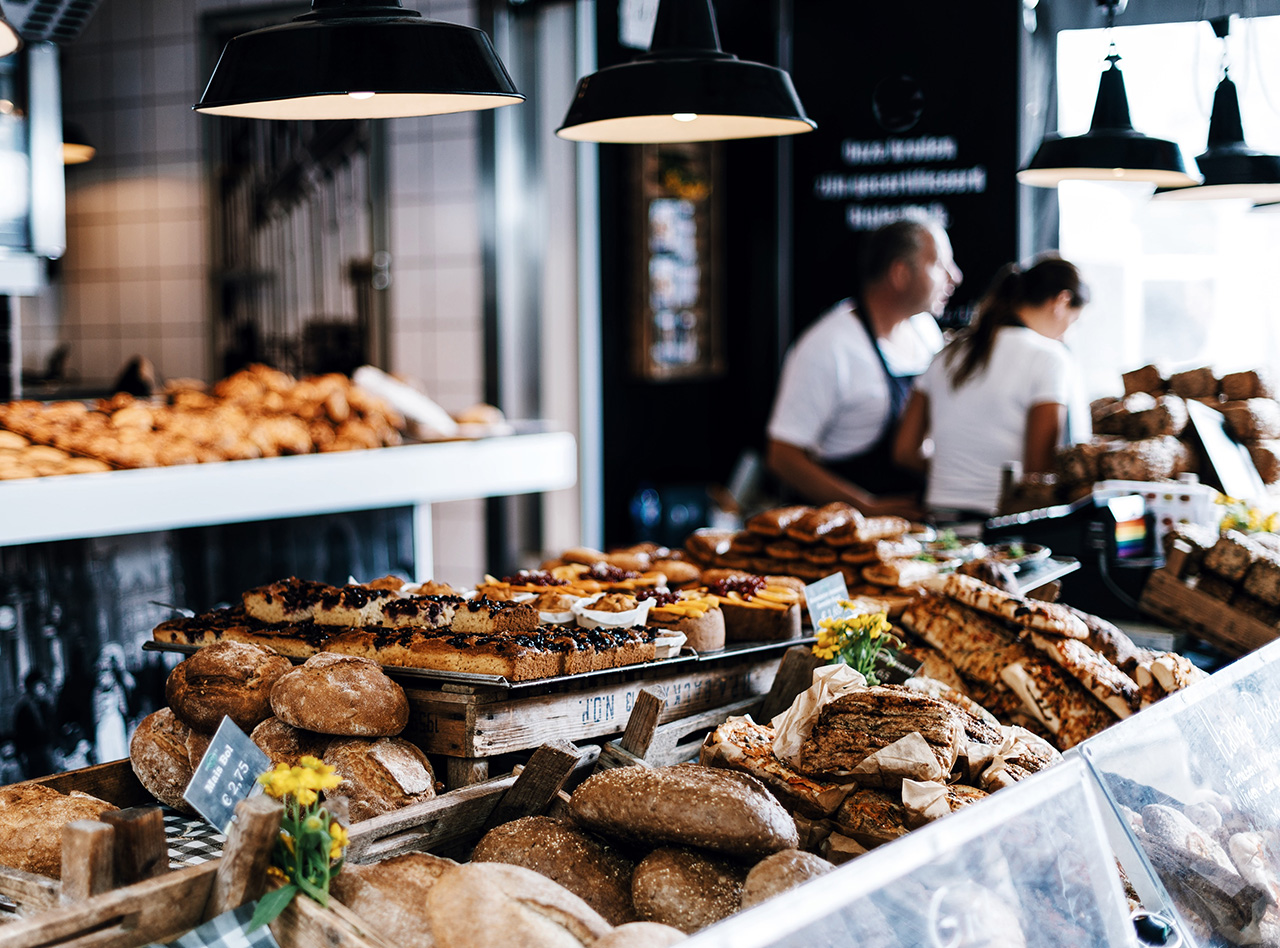 This company is fairly new, and it is also very simplistic. It doesn't worry about fancy designs or even pictures, but it does pride itself in the speediest delivery around. They pride themselves in offering a service that is fast, easy, and smart.
Munchery requires a membership of $8.95 per month. In return, you have a service that delivers ready to eat meals that are good for you. You can also order cooking kits that come with all the food you need, but you get to cook it yourself. Whatever your desire, Munchery delivers.
Umi Kitchen prides itself on being the Airbnb of food. They offer signature dishes that are made especially for you by the best home cooks. People sign up to be home cooks and then deliver that food to people who buy them on the app, so you get true home-cooked meals.
Seamless does exactly what its name suggests; offering delivered food seamlessly. You can search for restaurants by city or cuisine, and it has over 12,000 restaurants with 80+ cuisine types. It is the world's largest food ordering company.
Just Eat is a food delivery company that is 100% free to use and is available in 13 countries. Their motto is that ordering food shouldn't be harder than eating it. It is a well-run company that makes ordering food easy.
This company is different in that it isn't delivering meals, but rather groceries. Many stores are starting to use an online grocery service, and Instacart is ahead of the curve on this one. It is inexpensive and it caters to the shopper's needs.
Postmates offers delivery service for restaurants, groceries, and even clothing. They often have good deals, and they have no minimum delivery. You can also track your courier, so you can see when your food will arrive.
This company offers a great option if you like to cook for yourself. You get to choose from famous recipes, you get high-quality ingredients sent to your door, and then you can cook it all yourself. And there are no subscriptions.
Eat24 is another meal delivery app that wants to take the difficulty in ordering food away from the customer. They strive to make it easy to order and get quality food delivered to your door so that you can enjoy your food, enjoy the time you get back in your day, and most of all, enjoy the delightful feeling of being taken care of.
How To Report The Food Delivery Near Me Scam:
Make your family and friends aware of this scam by sharing it on social media using the buttons provided. You can also officially report the scammers to the Federal Trade Commission using the link below:
How To Protect Yourself More:

If you want to be the first to find out the most notorious scams every week, feel free to subscribe to the Scam Detector newsletter here. You'll receive periodical emails and we promise not to spam. Last but not least, use the Comments section below to expose other scammers.
---
Verify a website below
Are you just about to make a purchase online? See if the website is legit with our validator:
vldtr®
Searching:

Domain age, Alexa rank, HTTPS valid, Blacklisting, SSL certificates, Source code, Location, IP address, WOT Trustworthiness, Spam reports, Advanced technology, Privacy Policy, Terms of Use, Contact options

TOP 3 MUST-WATCH FRAUD PREVENTION VIDEOS
1. Top 5 Amazon Scams in 2023
2. Top 5 PayPal Scams in 2023
3. How To Spot a Scam Email in 2023
Selma Hrynchuk
Selma is a fraud prevention specialist renowned for her expertise in private eye investigations and a remarkable partnership with law enforcement agencies. Beyond her investigative triumphs, her public speaking engagements and written works have empowered countless individuals to protect themselves and stay ahead of deceptive schemes. Selma's legacy shines as a tenacious agent of change, unyielding in her commitment to battling fraud and ensuring a safer world for all.