Fake Law Firms: How They Work
Did you know that a lawsuit is filed every 2.5 seconds? In fact, for every doctor in medical school, there are three lawyers in law school. Law has been a thriving industry for centuries that shows no sign of slowing down.
It is no wonder that when you crack open a phone book or search for a lawyer online, you are going to come up with a multitude of listings. With such a wide range of firms and professionals to choose from it can be a taunting jungle to weed through.
Usually, we never need to look for a lawyer or attorney unless we experience some crisis; at which time no one is thinking anyway. Next time you are in the market for a law firm to represent you, be sure to investigate them more in-depth than just skimming through their website.
However, beware of massive scams involving law firms, from fake Gold IRA companies to ones that threaten you with legal actions. What are we talking about?
Let's look at some fraudulent practices. Meanwhile, please share your experience in the comments section (report cases like the Holland and Lieberman Lawsuit Scam) so we can create a list with fake law firm names.
Scenario 1: Impersonating Real Law Offices
Watch the video below to see how this scam works regardless of the state you live in [replace the state in the video with yours:
There have been a large number of phony legal firms to cheat unsuspecting individuals out of "legal fees," as many as one a day has been reported in some areas. One might wonder how these scammers are pulling it off and getting away with cheating so many people out of their money.
These crooks have been creating their own law firm websites to give an air of authority or success to their frauds.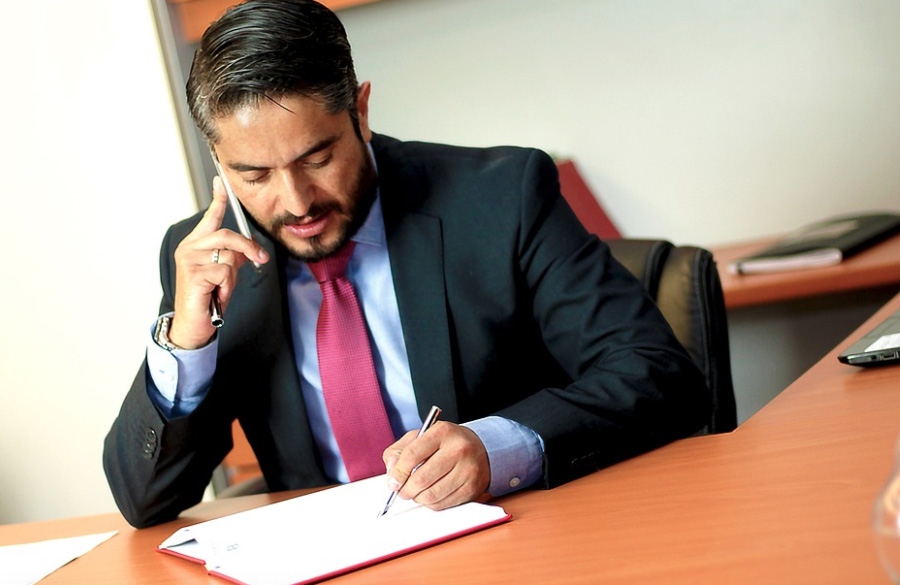 We have all discovered the miracle of copy and paste; one can even save things on their own computer (pictures, articles, etc.) and use them for another purpose later.
These bogus websites feature the pictures, names, and even some of the company slogans of existing lawyers and staff, which have been copied from the sites of legitimate firms to be used for less than honorable purposes. They work with the credibility of others listing their contact information so that you deal with them rather than the litigate professionals.
The scams that these criminals have been pulling off behind the false legal fronts range from inheritance suits to accident compensation, and investments, but the list is not limited there. If your issue needs a lawyer to represent you, then you can almost guarantee that there is a phony law firm trying to swindle you out of money for that case.
How are they making a profit from this? Scammers require money in advance and then never deliver a service. Using advance fees, invoices for impending accusations and investments are just a few of the "legal fees" they charge, and once they get their money they are gone, and you are a victim of their scam! One example is the fake Marvin Roger Law email.
Some law firms, depending on your case, will require upfront costs, but there are still several ways to avoid being taken advantage of by false law firms.
Scenario 2: Legal Action Threats
In a second variation of the scam, fake lawyers contact victims via phone and claim to represent loan companies, the Government or even simple citizens. They say there has been a legal action taken against you or a family member. They also provide a bogus case number assigned to your name.
The scammers ask you for personal information otherwise they threaten to proceed with the legal action. The conversation may vary, but the bottom line is that they will ask for money if you want the case removed from the court schedule.
Fake Law Firms: How To Avoid
Always meet with your lawyer in person and at their office. If you found their online contact phone them to set an appointment. Insist that you meet at their place of work, finding a lawyer in a phone book might also help deplete your chances of being scammed. Though you could run the risk of being scammed online, there is a far less likely chance, if any, that those guilty of fraud have set up their own establishment and staff.
Never pay for anything over the phone or online, it is worth the trip to their office. As always, it is best to ask around and get a referral from someone you know and trust. If someone else had a good experience, it is improbable that firm is a sham.
Since we are on the illegal side of things, watch out for a few other fraudulent moves that are happening these days, such as the Multilevel Marketing Scheme or the Copyright Email Scam.
Fake Law Firm Names: Report Below
Make your family and friends aware of the Fake Lawyer Scam by sharing it on social media using the buttons provided. You can also officially report any kind of scammers to the Federal Trade Commission using the link below:
How To Protect Yourself More

If you want to be the first to find out the most notorious scams every week, feel free to subscribe to the Scam Detector newsletter here. You'll receive periodical emails and we promise not to spam. Last but not least, use the Comments section below to expose other scammers.
Related Articles:
Getting Calls From Your Own Number?
Getting Calls From Numbers That Look Like Yours?
Rent to Own Homes Scam
How Can You Tell a Real Diamond Scam
Home Water Filtration System Scam
---
Verify a website below
Are you just about to make a purchase online? See if the website is legit with our validator:
vldtr®
Searching:

Domain age, Alexa rank, HTTPS valid, Blacklisting, SSL certificates, Source code, Location, IP address, WOT Trustworthiness, Spam reports, Advanced technology, Privacy Policy, Terms of Use, Contact options

TOP 3 MUST-WATCH FRAUD PREVENTION VIDEOS
1. Top 5 Amazon Scams in 2023
2. Top 5 PayPal Scams in 2023
3. How To Spot a Scam Email in 2023
Selma Hrynchuk
Selma is a fraud prevention specialist renowned for her expertise in private eye investigations and a remarkable partnership with law enforcement agencies. Beyond her investigative triumphs, her public speaking engagements and written works have empowered countless individuals to protect themselves and stay ahead of deceptive schemes. Selma's legacy shines as a tenacious agent of change, unyielding in her commitment to battling fraud and ensuring a safer world for all.