Do Not Call Registry Scam: How It Works
The National Do Not Call Registry has been a great tool for stopping telemarketers in the United States, Canada, or Australia. In the United Kingdom it's called TPS (Telephone Preference Service) and is also free. In this article you'll find how the scam works, how to avoid it, as well as how to get registered yourself on these national platforms.
By providing a registry for people fed up with intrusive dinner time calls to place their numbers on, these services are great – meaning telemarketers phoning people on this list are, in essence, violating the law. The registration is free and once you have submitted your telephone number – your landline, cell or both – you stay on the registry until your number is no longer in service. Before exposing the scam, let's take a look at how you can add your number in order to avoid the telemarketers' calls.
Watch the video below to see how you can sign up for the National Do Not Call Registry:
How To Sign Up For The Do Not Call Registry Video
Here are the official registries in all four countries mentioned above, in case you want to sign up:
National Do Not Call Registry USA
National Do Not Call Registry Canada
National Do Not Call Registry Australia
Telephone Preference Service UK
However, as mentioned, scammers just found a way to turn this into their advantage. How does the scam work?
It involves an email that has been circulated advising people that a new "National Cell Phone Do Not Call Registry" was recently launched. Be advised that the "new website" provided in the message is not a legitimate platform, but rather a trap for victims to provide their numbers.
In the United Kingdom, scammers make aggressive phone calls claiming to be TPS' reps. They ask for 50 Pounds to register you in the new TPS system, to avoid telemarketing calls – although it's free in real life.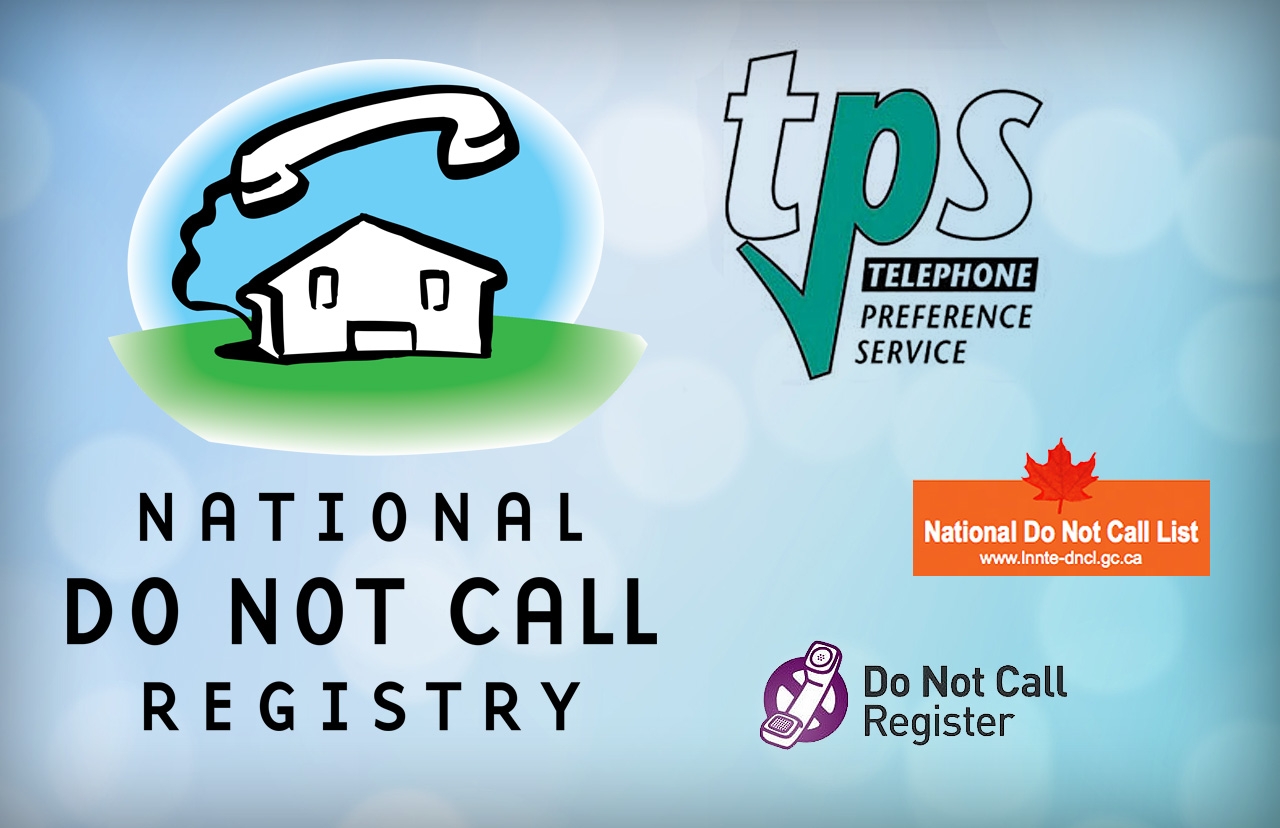 Do Not Call Registry Scam: How To Avoid
Just being educated about the actual NDNC registry will help you avoid being taken advantage of by this scam. The only thing that will happen if you DO register with this "new cell phone" registry is you are likely to see an increase in telemarketing calls to your cell phone.
Do Not Call Registry Scam: How To Report
If you believe you are a victim of this scam, you can report it on the link below:
Federal Trade Commission Report
How to protect yourself more:

If you want to be the first to find out the most notorious scams every week, feel free to subscribe to the Scam Detector newsletter here. You'll receive periodical emails and we promise not to spam. Last but not least, use the Comments section below to expose other scammers.
---
Verify a website below
Are you just about to make a purchase online? See if the website is legit with our validator:
vldtr®
Searching:

Domain age, Alexa rank, HTTPS valid, Blacklisting, SSL certificates, Source code, Location, IP address, WOT Trustworthiness, Spam reports, Advanced technology, Privacy Policy, Terms of Use, Contact options

TOP 3 MUST-WATCH FRAUD PREVENTION VIDEOS
1. Top 5 Amazon Scams in 2023
2. Top 5 PayPal Scams in 2023
3. How To Spot a Scam Email in 2023
Selma Hrynchuk
Selma is a fraud prevention specialist renowned for her expertise in private eye investigations and a remarkable partnership with law enforcement agencies. Beyond her investigative triumphs, her public speaking engagements and written works have empowered countless individuals to protect themselves and stay ahead of deceptive schemes. Selma's legacy shines as a tenacious agent of change, unyielding in her commitment to battling fraud and ensuring a safer world for all.