Dating is fun, but sometimes it comes with the most unpleasant surprises. That includes cases when the person you thought you know via Google Hangouts or any meet-up sites is in fact someone else. We thought we'd try to get deeper into the intricate world of online dating scams.
We're not talking about the classic – by now – online dating fake profiles asking for money after the relationship takes off. We connected with two of the most reputable elite professional matchmakers in North America to share their thoughts: Bonnie Winston and Susan Trombetti.
Both of them work with celebrities and have experienced enough to know what could raise a red flag for romance scams.
Winston has coined a term called matebaiting. What is it? "Crooks are dating and baiting the other person with exactly what they say they want. Let me explain", says our expert, the founder of BonnieWinstonMatchmaker.com.
"Let's say you go on a first date and outline all your must-haves during dinner. There may be some chemistry and on the second date the other person suddenly mentions, You know what, I want to get married and have kids soon, as well. Or something like Hey, I love Indian food and camping. I'm looking for a committed relationship, as well."
"In other words, they are matebaiting. Finding out what you want and then telling you exactly what you want to hear about a long-term relationship. These people, it can be a man or woman, are not really interested in long-term, they're just manipulating the situation."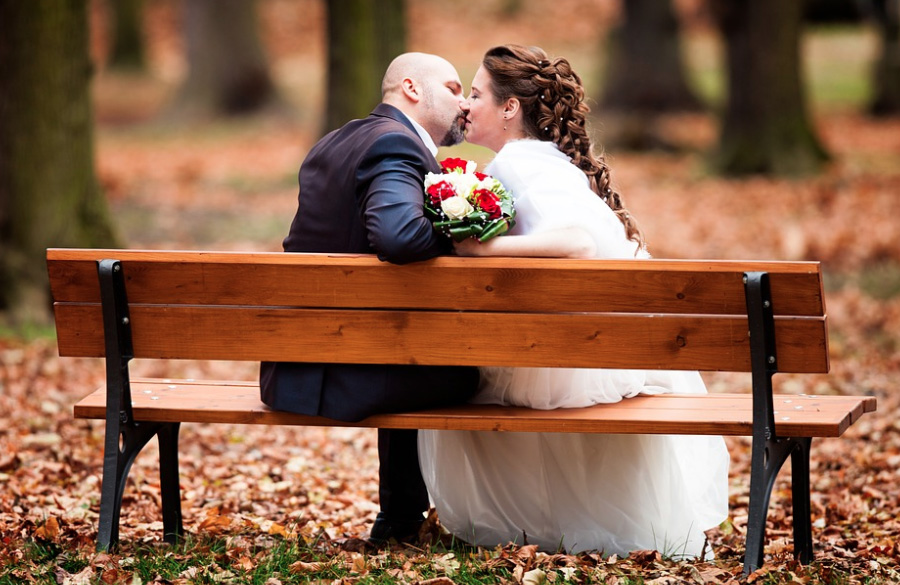 "Often, especially for women, marriage and children is the ultimate goal, and guys know that. So be careful about revealing too much in your online profile, or in social media, or on a first or second date.", advises Winston.
"Sometimes the person using these practices hides a very dark past. I was introduced once to a very attractive man, full of charisma, smarts and spirit. I was surprised to find out he was never married or in a long serious relationship, but I decided to consider representing him, not before doing some research."
"It took me a while, but I discovered that this guy had spent seven years in jail for a $750,000 money-laundering scheme… Would you trust him?", says Winston.
"Make sure you go on the Internet and spend quite a bit of time looking for your prospect. You'd be surprised how much stuff you can find, especially nowadays. Sure, not everything online might be true, but when you find a mugshot as I did in the case I just told you about, you know that's a big issue. Also, don't be afraid to run a background check if you really like the person and consider a future with him or her".
"Remember That 90% Of All Communication Is Non-Verbal"
On the other hand, matchmaker and CEO of Exclusive Matchmaking, Susan Trombetti, uses her background in fraud prevention as wisdom to vet out sneaky characters. As a former liquidator of fraudulent portfolios, Susan knows like no other how to read fakes. She is sharing her knowledge with all her clients.
"Trust your instinct. Look at what they do rather than what they say. Remember that 90% of all communication is non-verbal, so you might figure out a partner sooner than you think", she says.
"If you are not sure about a person, use an expert that has access to tools to help you out."
"I know a lady who found out – only two weeks before her wedding – that her soon-to-be husband has not one, but NINE other identities. Isn't that crazy? She felt something is not right and started to dig a little bit. Better late than never", concludes Trombetti.
"There is another case I know. Someone was married to a guy who used the Social Security Number of a long-time deceased person. You don't want to be surprised like that. Ever".
Dating Scams: How to Avoid
Both Bonnie Winston and Susan Trombetti say there is no shame in Googling someone if you are interested in them. You can also check your new partner's public records.
Don't lead with your heart. Look for inconsistencies and don't get too excited at what they tell you from the beginning. Does the story add up every single date? Also, watch out for Google Hangouts scams and people claiming to be who they're not.
People jump into a relationship too quick. Try to look it down, observe it with intelligence. Trust your gut and use an expert if it's difficult to find a soulmate. If you need a trustworthy online dating platform, join Ashley Madison or Searching For Singles).
Online Dating Scams: How To Report

Make your friends and family aware of any questionable individuals by sharing their names in the Comments section below. You can also officially report the scammers to the Federal Trade Commission using the link below:
How To Protect Yourself More

If you want to be the first to find out the most notorious scams every week, feel free to subscribe to the Scam Detector newsletter here. You'll receive periodical emails and we promise not to spam.
Recommended Read:
---
Verify a website below
Are you just about to make a purchase online? See if the website is legit with our validator:
vldtr®
Searching:

Domain age, Alexa rank, HTTPS valid, Blacklisting, SSL certificates, Source code, Location, IP address, WOT Trustworthiness, Spam reports, Advanced technology, Privacy Policy, Terms of Use, Contact options

TOP 3 MUST-WATCH FRAUD PREVENTION VIDEOS
1. Top 5 Amazon Scams in 2023
2. Top 5 PayPal Scams in 2023
3. How To Spot a Scam Email in 2023
Selma Hrynchuk
Selma is a fraud prevention specialist renowned for her expertise in private eye investigations and a remarkable partnership with law enforcement agencies. Beyond her investigative triumphs, her public speaking engagements and written works have empowered countless individuals to protect themselves and stay ahead of deceptive schemes. Selma's legacy shines as a tenacious agent of change, unyielding in her commitment to battling fraud and ensuring a safer world for all.