Do You Have a MacBook? Here is How The New Apple Lawsuit Can Bring You Good News
Do you own a MacBook or a MacBook Pro? A new class-action lawsuit against Apple filed by Girard Gibbs LLC claims that the keyboard used in the Apple MacBook (2015 on) and Apple MacBook Pro (2016 on) is faulty and fails too easily. At the time of this writing, more than 27,000 MacBook purchasers have joined the petition. What's more interesting is that you could file a complaint and might be able to get some benefits/remuneration even if your keyboard works! A second lawsuit against Apple was filed this week, informs CNET.
According to the lawsuit, the MacBook keyboard is inclined to malfunction when debris gets under the keys. But here is the kicker: because individual keys can't be removed, the only way to fix it is to replace the entire keyboard. In that case, you may be looking at a cost of $700-800US. Are you interested in filing a complaint?
Click on the link below to officially file a complaint against the MacBook keyboard:
File a Complaint Against Apple Here
The Girard Gibbs lawsuit also claims that Apple has insincerely given MacBook owners detailed instructions for blowing out the keyboard using canned air rather than replace keyboards under warranty. Although that solution works temporarily, the lawsuit claims that is just a trick to make the time pass until the warranty expires.
The petition above requests that Apple recalls all the MacBook and MacBook Pro units that contain butterfly keyboards and replace them.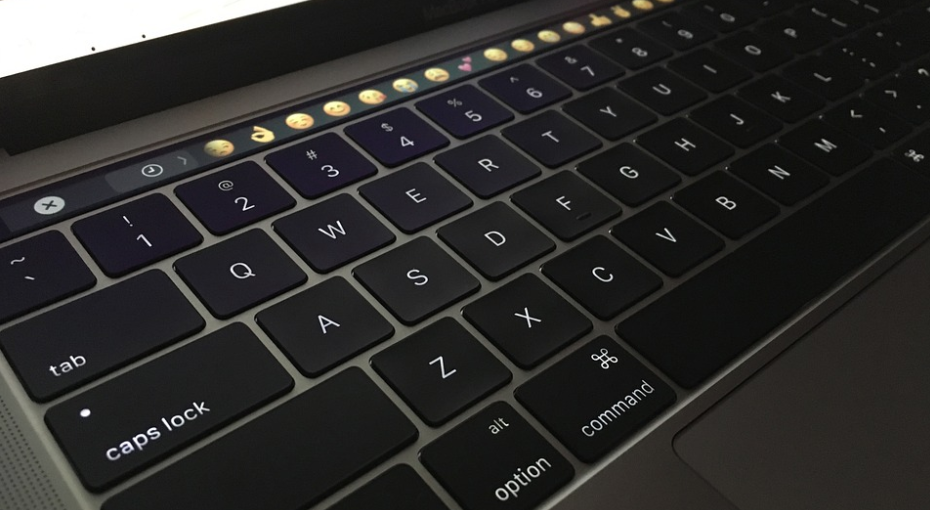 However, the lawsuit itself is still at an early stage, mostly because the people participating in it have to be certified as a class. Nevertheless, if you own a MacBook with a butterfly keyboard it would be a good idea to fill out the complaint and not worry about your device failing in the future.
Girard Gibbs has created a MacBook online survey that you can fill out to inform when, where, and at what price you bought your MacBook or MacBook Pro and whether your keyboard has malfunctioned.
Who Is Girard Gibbs LLC
Girard Gibbs LLC is an American law firm with offices in San Francisco, New York and Oakland. To get a better picture, Girard Gibbs is one of the firms that have initiated class-action lawsuits against Facebook over the Cambridge Analytica data breach. Here is more good news: if you're a MacBook owner and a Facebook user, you may be able to sign up for both.
If you want to join the Girard Gibbs's Facebook lawsuit, click on the link below to fill out the online survey:
Fill Out The Facebook Survey Here 
Girard Gibbs has also filed class-action lawsuits against Google and LG over a defect in the microphones of Google Pixel phones. The company has sued over issues booting up Pixel phones, a case which has gone to arbitration.
Faulty Products and Questionable Companies: How To Report

Make your family and friends aware of this article by sharing it on social media. You can also officially report the questionable businesses to the Federal Trade Commission using the link below:
Recommended Reads:
If You Got A Spam Call About A Free Cruise You May Be Owed Up To $900
How You Can Lose Hundreds of Dollars To Online Marketing Gurus
---
Verify a website below
Are you just about to make a purchase online? See if the website is legit with our validator:
vldtr®
Searching:

Domain age, Alexa rank, HTTPS valid, Blacklisting, SSL certificates, Source code, Location, IP address, WOT Trustworthiness, Spam reports, Advanced technology, Privacy Policy, Terms of Use, Contact options

TOP 3 MUST-WATCH FRAUD PREVENTION VIDEOS
1. Top 5 Amazon Scams in 2023
2. Top 5 PayPal Scams in 2023
3. How To Spot a Scam Email in 2023
Selma Hrynchuk
Selma is a fraud prevention specialist renowned for her expertise in private eye investigations and a remarkable partnership with law enforcement agencies. Beyond her investigative triumphs, her public speaking engagements and written works have empowered countless individuals to protect themselves and stay ahead of deceptive schemes. Selma's legacy shines as a tenacious agent of change, unyielding in her commitment to battling fraud and ensuring a safer world for all.