Pump and Dump Scheme: How It Works
The Pump and Dump scheme is an investment scam. It affects mainstream investors and rips them off their money, placed on stocks. How does it work? Let's find out in this article and arm yourself with the right information.
What is the Pump and Dump Scam?
The 'pump' and 'dump' terms are used here to address a fraud in which advertisers inflate prices by providing investors with false information. When the victims bite the bait, they lose vast sums of money. This scheme has been featured in a couple of movies that became classics: Boiler Room and The Wolf of Wall Street. They contain excellent examples of the regular pump and dump scam.
Watch the video below to see a quick, perfect example depicted in The Wolf of Wall Street:
The Pump and Dump scam usually occurs when the scammers promote interest in their stocks and finally end up selling it on the high side. These scammers are offering you something with little or no value and want to profit from your ignorance. They will sell all of their stocks, earn profits, and dump the bad stocks on the market.
The Pump and Dump scam doesn't occur like the others that you may know. No one would be asking for your personal information or looking to break into your account. Instead, they'll look to rip you of your money directly.
The new owner of the shares or commodity will lose money as the price decreases and may eventually crash. Like other scams on the market, the details used may change, but the underlying principle remains the same; promote the stock, sell it, and dump them on you.
This scam is done with low stocks, that is, the ones that are looking to grow their market. So, it's best to watch out for any investment offers that may sound too good to be true. These companies will employ any means to promote the interest of customers in their company. They are capable of convincing people with falsified information. These companies usually come prepared and armed with a great marketing strategy and realistic trade-in volumes.
Explaining the Pump and Dump Stocks
Interestingly, the internet has provided a thriving environment for this scam and its scammers. It's now easier to reach unsuspecting visitors. Victims have confirmed that they were contacted via email, direct messaging/calls, or through a post on social media. These people have a lot of information to back up their claims so that they may seem like the real deal.
You could find yourself reading formulated press releases or fake news which has been designed to pick your interest. All are the same. They will also post messages on chat rooms, job boards, and stock message boards, to exponentially increase the demand for the stock. This would go on for some time till they have been able to take enough people in the hook. This process is referred to as "the pump".
During the pump, you'll be assured about the unlimited availability of stocks, and they'll flaunt the details of the company to prove their authenticity. But it's all a sham, and there's no substance to back their claims. As soon as they have the attention of anyone, the unsuspecting investor may try to learn more about their company. The further you go, the more convincing it may seem to you. These investors end up asking about the price of the advertised stocks and the trading volume of the company.
The bottom line is, the investor ends up buying the wrong stock. Then, the scammer takes the advert down and offers no feedback on your investment. Real investors are left with a stock that has little to no value.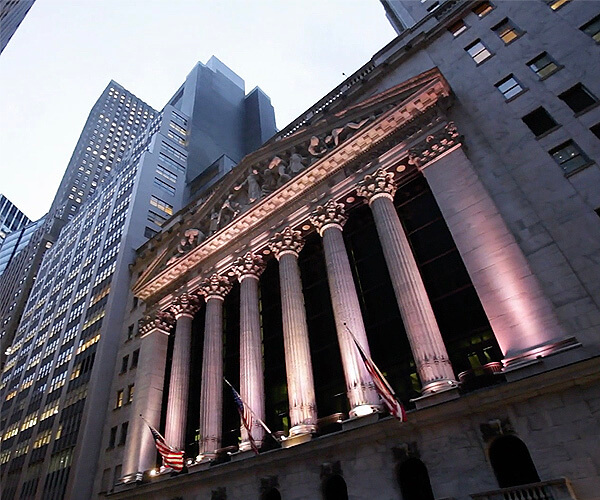 Pump and Dump Scheme Variations
As emphasized earlier, the Pump and Dump Scam comes in many variations. People have become familiar with how these scams operate. By taking note of the experience and examples of other scammers, we expose a few variations of this scam. Each of them targets the unsuspecting investor with various schemes.
Variation 1: The Wrong Number
This variation of the scam is a relatively new one and is still likely to catch new investors. The scheme involves the users blackmailing the investor by claiming he's not the intended investor or receiver of the call. This type of call could compel you to buy this low stock. The scammer will contact the unsuspecting investor by telephone call or voice call and provide them with a lot of relevant information about the stock.
Halfway through the call or at the end, the scammer then says that it was a wrong number, and he actually intended to call someone else. This act may provide the investors with some level of credibility, but it's all a sham, and you shouldn't fall for it. As soon as you begin to show interest, you help the scammer increases the demand for this stock and increases its price.
Variation 2: The Regular Pump and Dump Scheme
This variation of the scam is quite simple. The company will release some falsified information about the stock. This information would include some details promising that the stock is of a much higher value than it truly is. This information may take the form of sales pitches or fake news releases. It may also be in the form of a phone call from an unknown person claiming to have some vital information about the stock.
Through this means, promoters end up attracting people to invest in their stock.
The Boiler Room Scheme
For this scam, a boiler room will hire hundreds of promoters to give customers false and misleading information. They will cook up something irresistible to pick your interest and draw you in. The weak stock is then sold to any unsuspecting investors via cold emailing before the seller then exits the market.
For this scam to work, the brokers will do some hard work to sell a great deal of stock. Soon after the prices will start inflating, then the company would proceed to sell its stock at high prices; maximizing their profit and the loss of the consumer.
Let's now take a look at one example from the modern era.
Penny Pump
Between 1998-2000, message boards were the rave of the moment on the internet. This period was referred to as the dot com era. One of the people who took massive advantage of this was Jonathan Lebed, an American teenager who was only 15 years old at the time!
He was prosecuted for stock manipulation. What did he do? Lebed made a fortune from his home computer by posting in chat rooms and on message boards stimulating people to buy penny stocks he already owned (penny pump). He advertised his stock to potential investors until the prices got inflated. This way, he earned a lot of profit, and made by February 2000 between $12,000 and $74,000 per day!
However, that spring, it was finally discovered that he lied to investors and was arrested by the Securities and Exchange Commission. Lebed was the first minor prosecuted by the SEC. There have been stricter regulations activities of investors online ever since.
New and old investors have been advised to be on the lookout for any "get rich quick" scheme. Avoid investing huge sums of money at first. The chances of earning huge profits from your stock will take some time. Stay aware and stay safe from fraudsters. Do some research and find out the essential things about the scam.
Pump and Dump: How To Report a Scammer
Warn your family and friends about the Pump and Dump Scheme by sharing it on social media using the buttons provided. You can also officially report the scammers to the Federal Trade Commission using the link below:
How To Prevent Identity Theft and More

If you want to be the first to find out the most notorious scams every week, feel free to subscribe to the Scam Detector newsletter here. You'll receive periodic emails – we promise not to spam. Meanwhile, educate yourself with some other fraud-related articles right under this paragraph, so that you can protect yourself in many other aspects and niches. Last but not least, use the Comments section below to expose other scammers.
Here are some must-reads for the end:
Mystery Box Scam
Bitcoin Wallet Scam
---
Verify a website below
Are you just about to make a purchase online? See if the website is legit with our validator:
vldtr®
Searching:

Domain age, Alexa rank, HTTPS valid, Blacklisting, SSL certificates, Source code, Location, IP address, WOT Trustworthiness, Spam reports, Advanced technology, Privacy Policy, Terms of Use, Contact options

TOP 3 MUST-WATCH FRAUD PREVENTION VIDEOS
1. Top 5 Amazon Scams in 2023
2. Top 5 PayPal Scams in 2023
3. How To Spot a Scam Email in 2023
Selma Hrynchuk
Selma is a fraud prevention specialist renowned for her expertise in private eye investigations and a remarkable partnership with law enforcement agencies. Beyond her investigative triumphs, her public speaking engagements and written works have empowered countless individuals to protect themselves and stay ahead of deceptive schemes. Selma's legacy shines as a tenacious agent of change, unyielding in her commitment to battling fraud and ensuring a safer world for all.