Today's digital business world comes replete with hazards. An errant employee opening an email can lead to an entire company's system crashing. People using their personal smartphone on the business Wi-Fi can lead to a multi-million-dollar hack that affects hundreds of thousands or millions of customers.
The Cost to Companies
Businesses need to defend against these online security breaches, which ultimately lead to a loss in consumer confidence. That loss of confidence can lead to loss of customers and even revenue. According to a study released by PCI Pal in 2019, 80 percent of US consumers will change their spending habits based on a brand's online security measures. And it's not just the US.
The percentage of consumers stating they'd stop spending at a business for several months immediately after a security breach is as follows:
43% in Australia
44% in the UK
58% in Canada
83% in the US
And the percentage of consumers claiming they'll never return is:
20% in Canada
21% in the US
41% in the UK
43% in Australia
Even if just a fraction of these consumers follow through on this threat, it proves it's a legitimate concern for your customers and something that can affect your business.
So, what should you do to protect your company and its information?
Educate Your Employees & Customers
Probably one of the first things you should do is educate your employees, as they're your first line of defense. By leaving laptops or smartphones unattended in vulnerable places – like airports, restaurants, or other areas where there's free Wi-Fi – they give hackers a chance to install malware and spyware. Even worse is when they store sensitive information in unprotected files or use weak passwords to access company databases.
Zac Johnson, a blogger who writes about digital security, says it's vital to keep customers well-informed. US retail giant Target experienced a security breach in late 2013 but took 20 days after it was discovered to make this breach public. Months later, Target listed security improvements, which included revising and restricting vendor access as well as enhanced monitoring, classification, and account security. This led to the eventual restoration of confidence by customers.
Ensuring the use of security software, updated browsers, and VPNs by employees helps limit losses of data. Training programs that concentrate on preventing Internet security breaches assist in this. And such programs can be tweaked to appeal to consumers.
Video training is one of the most effective ways for people to retain knowledge. According to Forrester Research, employees are 75 percent more likely to watch videos than read emails, training documents, or web-based articles.
Additionally, it's considerably less expensive. Microsoft found it cost just $17 per person for video learning, down from $320 per person.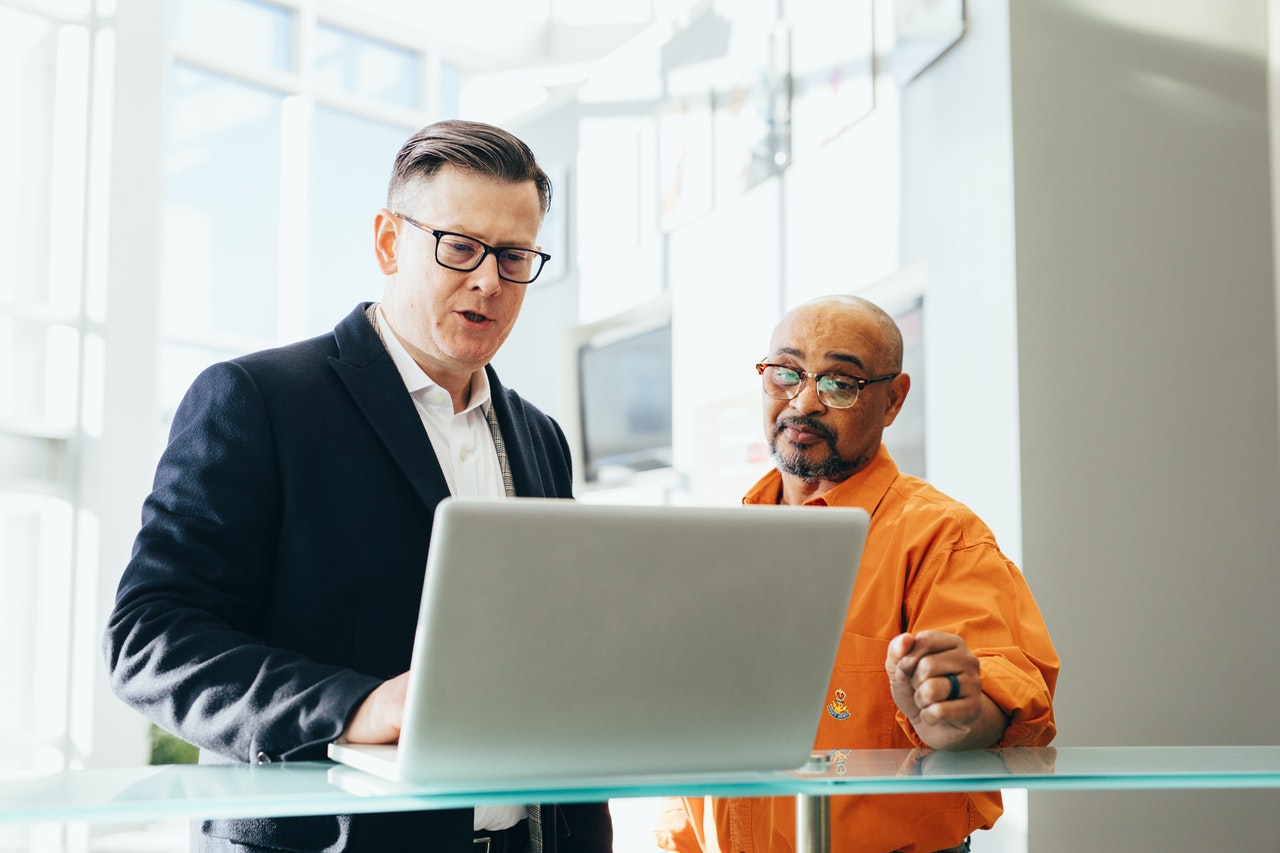 Use Certified Electronic Signatures
Identity theft is one of the primary problems that occur due to online security breaches, though it can be significantly reduced with the use of identifying signatures online. Certified electronic signatures are legally valid and considered the equivalent of handwritten signatures. They verify that no changes were made to signed documents after signing while allowing the signer to be identified.
These may be an option for your business, especially when you consider the COVID-19 pandemic. Companies drastically reduced personnel in the workplace to keep the disease from spreading to comply with emergency regulations enacted throughout the world. Many had to work from home, and in most countries, the difficulty in obtaining physical signatures meant legally-binding electronic signatures were necessary.
Several platforms can easily provide such services:
AdobeSign
Contractbook
Docsketch
DocuSign
eOriginal SmartSign
eSignLive
GetAccept
HelloSign
KeepSolid Sign
PandaDoc
RightSignature
SecuredSigning
Signable
SignEasy
SignNow
Though such precautions regarding the coronavirus were meant to be temporary, the idea that workers can now do more and more from their homes will certainly make electronic signatures more prevalent in the workplace, especially when it comes to signing leases or transferring property.
Cloud Security
Another essential aspect involving companies' Internet security is the cloud. According to Fueled co-founder Ryan D Matzner, "One of the highest-risk activities is storing credit card numbers."
Matzner suggests businesses use third-party partners to store data to lessen the risk. Cyber-attacks happen when hackers strike a company's vulnerabilities, whether in the cloud or on an on-site server. It doesn't matter where the infrastructure's located.
Mitigating risks can happen on cloud servers too. Cloud computing brings numerous advantages: In fact, cloud providers:
Can help businesses achieve higher levels of security.
Facilitate updates and patching of systems.
Take responsibility for threats and share risk.
Thwart unsanctioned access with strict policies.
One of the reasons Shopify and many e-commerce platforms are so popular is because they offer additional security as cloud-based entities, protecting sensitive customer data like credit card information. According to Blair Williams of MemberPress, having a third-party cloud-based vendor that helps identify threats can keep both your company's and customer's data secure.
Protecting Against Fraud & Hacking
The enormous collection of certain information by companies makes one wonder. After all, payment information isn't needed once a transaction goes through. Do they really need it? Chris Christoff of MonsterInsights states, "One of the easiest ways to improve your online security when making payments is to get rid of any payment data as soon as the transaction is complete."
Meanwhile, SeedProd founder John Turner encourages all businesses to use an SSL protocol to secure payments online. SSL certificates create secure channels between the buyer and the server, reducing the risks of customer information being stolen.
It's important too for businesses to have liability insurance coverage against cyber-attacks, Brian Greenberg of Life Insurance Quotes states, along with security measures. Companies collect a tremendous amount of consumer information through online transactions, and the risks from a breach are significant. It's unlikely every attack can be defended against.
---
Verify a website below
Are you just about to make a purchase online? See if the website is legit with our validator:
vldtr®
Searching:

Domain age, Alexa rank, HTTPS valid, Blacklisting, SSL certificates, Source code, Location, IP address, WOT Trustworthiness, Spam reports, Advanced technology, Privacy Policy, Terms of Use, Contact options

TOP 3 MUST-WATCH FRAUD PREVENTION VIDEOS
1. Top 5 Amazon Scams in 2023
2. Top 5 PayPal Scams in 2023
3. How To Spot a Scam Email in 2023
Selma Hrynchuk
Selma is a fraud prevention specialist renowned for her expertise in private eye investigations and a remarkable partnership with law enforcement agencies. Beyond her investigative triumphs, her public speaking engagements and written works have empowered countless individuals to protect themselves and stay ahead of deceptive schemes. Selma's legacy shines as a tenacious agent of change, unyielding in her commitment to battling fraud and ensuring a safer world for all.