The Global Currency Arbitrage Scam, Presented as an Investment with Great ROI
If there's one thing everybody loves, it's the idea of getting rich quickly. That's why people are so prone to jump on opportunities they should probably know are too good to be true. Beware of the Global Currency Arbitrage Scam, a proposal where you're promised a high return on investment (ROI) on your initial deposit–something like 25% a month and 87% a year. Here is how it works and how to avoid it – it is very different than the Gold Investment Scam or the Foreign Investment trap, also going around these days.
Scammers approach their victims on social media platforms, after which they invite them to join a Google Hangouts or Zoom meeting. That's where they go into details.
Simple math would show that if you put in $10,000, you'd come out with $12,500 at the end of the month. The people who promise this ROI claim that the company is well-established. They have a reputable sounding name, too, featuring words such as "International," "Financial" and "Investments."
You're not sure how it works. The ad said something about "global currency arbitrage" and how it works, but after inquiring you receive an excellent book with information on the company. It looks pretty reputable, and they were also recommended to you by someone you trust–a friend or a coworker. How could you possibly go wrong?
Once you join, you will begin receiving periodical statements of your account. These reports will show the daily, weekly, or monthly profit – which will make you confident about your investment. You get your statement showing impressive earnings, which are growing constantly from report to report. It sounds great, right? Wrong. It is like a Forex deal done on your behalf.
Instead of pulling your money like all the other victims, you re-invest, thinking you found some golden opportunity. Unfortunately, that's just what the scammers are looking for. They use your money to pay out people who cash out and use your testimonial to get more people on board. Simply put, they rob John to pay Jack and then rob Shannon to pay John. Once the investment companies have a healthy chunk of change, often amounting to millions, they take off.
If you're already in a scheme like this, cash out as soon as possible. No boom is forever.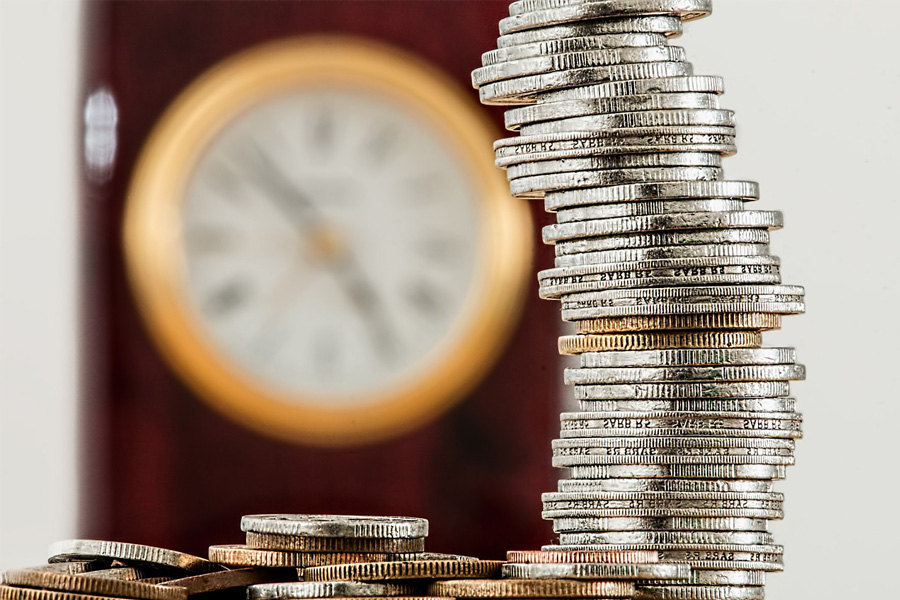 Global Currency Arbitrage Scam: How To Avoid
In the search engines online, write the name of the company followed by the words "fraud" or "scam". Whatever comes out will tell you if you should join or not. And anyone promising you such significant returns is almost guaranteed to be a scammer.
On the other hand, see if the company has a BBB profile page and if it has any complaints.
Global Currency Arbitrage Scam: How To Report
Make your family and friends aware of the Global Currency Arbitrage scam by sharing this article on social media using the buttons provided. You can also officially report the scammers to the Federal Trade Commission using the link below:
Report Scammers To The FTC Here
How to protect yourself more:

If you want to be the first to find out the most notorious scams every week, feel free to subscribe to the Scam Detector newsletter here. You'll receive periodical emails and we promise not to spam. Last but not least, use the Comments section below to expose other scammers.
---
Verify a website below
Are you just about to make a purchase online? See if the website is legit with our validator:
vldtr®
Searching:

Domain age, Alexa rank, HTTPS valid, Blacklisting, SSL certificates, Source code, Location, IP address, WOT Trustworthiness, Spam reports, Advanced technology, Privacy Policy, Terms of Use, Contact options

TOP 3 MUST-WATCH FRAUD PREVENTION VIDEOS
1. Top 5 Amazon Scams in 2023
2. Top 5 PayPal Scams in 2023
3. How To Spot a Scam Email in 2023
Selma Hrynchuk
Selma is a fraud prevention specialist renowned for her expertise in private eye investigations and a remarkable partnership with law enforcement agencies. Beyond her investigative triumphs, her public speaking engagements and written works have empowered countless individuals to protect themselves and stay ahead of deceptive schemes. Selma's legacy shines as a tenacious agent of change, unyielding in her commitment to battling fraud and ensuring a safer world for all.