Facebook Marketplace Scams: Add Your Experience
Were you scammed on Facebook Marketplace? Are you buying or selling stuff on the platform? Looking to report someone? Enjoy this article and find out what you need to know. We have received many complaints about Facebook Marketplace scams lately, so we decided to publish this material for fraud awareness and consumer protection. You can add your experience in the Comments section at the end of the article. Please expose the names of questionable businesses to help build a list of scamming websites.
Let's start with a little bit of education: do you know how to tell if a website is fake? If not, we have good news. Let's take a look. There are three ways – see below:
1. Watch the video below to see a few simple ways to identify a bogus site:
2. There is a powerful tool that notifies you if a website is real or not. You should install a browser extension called Guardio HERE (we tested it, it works and is worth every penny). It automatically blocks 100x more harmful websites than competitors and 10x more malicious downloads than any other security tool. Very effective for all the harmful websites on the internet. A must-have.
2. If you feel a website might be suspicious, feel free to verify it using our unique Scam Detector website validator below:

Here Are Some Questionable Offers, Exposed
Let's get into the Facebook Marketplace scam. The first example of a fake Facebook Marketplace shop is the type of 'business' that has a great site with many good-looking products, whether they are electronics, gadgets, clothes, or accessories. It makes you buy an item but despite the fact that you get a confirmation of your purchase you will not get it delivered.
Here is what we received from our reader James: "While on Facebook Marketplace I found an ad for a plastic garden shed, for $99. They offered free shipping and I was ecstatic. Then I thought that this is too good to be true. It was a lifetime shed and a variety of legitimate companies were selling it for around $1600-1800, while some would even go over $2,000! I searched the site listing for 99$ and it was the only product they listed. The site had no physical address and had no phone number listed, yet was a very realistic looking web page with a company mission statement and a lot of other information. I cannot find anything on the company on the web other than it is about two weeks old. The web address is wayfareareas.top. It also showed that it is associated with some other site, APKQTO.INC, which I can't find anything about."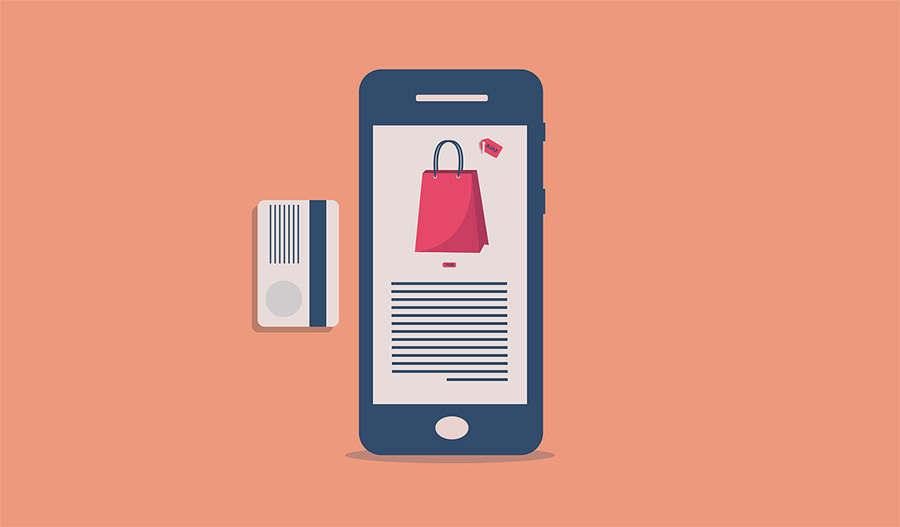 In a second example, the victim Tasmin exposes a shoe selling site: "I found a store on Facebook Marketplace with a clearance sale for Nike shoes. It looked totally legitimate. They said if I purchased shoes over $45 the shipping would be free. The shoes went for 99 Rand ($7US) a pair. I bought one. They debited the amount, added a shipping free more than the order purchase, and emailed me to say that due to foreign exchange I got billed again! Scammers! The site is ZandoWarehouse.top"
A pair of Nike for $7? Never, unless they are used. Here is one more.
A third case – referring to inexistent contracts – is listed by Penny B.: "There was an advert for a posture T-shirt for a price of 9 Pounds ($11US), which is very cheap. Fourteen days later they sent me an email saying 70 Pounds will be deducted from my account and further goods are being sent as I had not canceled a so-called contract, which I never received. I have seen on websites that numerous other people have had this experience. I have sent many emails to the company, which is based in Denmark. They refuse to refund the money and have deleted my account details. This is disgusting as they are targeting people who are in pain and vulnerable. Beware of https://myposture-family.co.uk/".
As you can see, all three cases listed above have a different approach. Whether it's about prices that look too good to be true or non-existent agreements, beware of companies that do not have a strong presence online or previous clients. Or companies that claim to work closely with the government.
On the other hand, many questionable businesses send you the products you purchase, but they sell counterfeit consumer goods, not originals.
Facebook Marketplace Scams: How To Avoid
What can you do before purchasing anything online and especially on the Facebook Marketplace? Always check the company owning the website on the Internet by adding the word 'scam' or 'complaint' in the search engine. Also, look for all their names on the BBB listings – if they have a profile there.
Facebook Marketplace Scams: How To Report Them
Warn your family and friends about the Facebook Marketplace scams by sharing this article using the buttons provided. You can also officially report the scammers to the Federal Trade Commission and the Facebook Marketplace using the link below:
Report To Facebook Marketplace Here
If you want to report or hide a listing on Facebook Marketplace you can follow these steps: From facebook.com, click Marketplace in the top left. Click the listing that you want to report or hide. Click in the top right, then click Report Post or Hide Item. Follow the on-screen instructions. If the person has blocked you, learn how to report something you can't see.
What's your story? Tell us if you have experienced any Facebook scams. Meanwhile, if you decide to take your complaint online through social media, make sure you don't fall for the Fake Customer Representative Scam.
How To Protect Yourself More
If you want to be the first to find out the most notorious scams every week, feel free to subscribe to the Scam Detector newsletter here. You'll receive periodic emails and we promise not to spam. Last but not least, use the Comments section below to expose other scammers.
---
Verify a website below
Are you just about to make a purchase online? See if the website is legit with our validator:
vldtr®
Searching:

Domain age, Alexa rank, HTTPS valid, Blacklisting, SSL certificates, Source code, Location, IP address, WOT Trustworthiness, Spam reports, Advanced technology, Privacy Policy, Terms of Use, Contact options

TOP 3 MUST-WATCH FRAUD PREVENTION VIDEOS
1. Top 5 Amazon Scams in 2023
2. Top 5 PayPal Scams in 2023
3. How To Spot a Scam Email in 2023
Selma Hrynchuk
Selma is a fraud prevention specialist renowned for her expertise in private eye investigations and a remarkable partnership with law enforcement agencies. Beyond her investigative triumphs, her public speaking engagements and written works have empowered countless individuals to protect themselves and stay ahead of deceptive schemes. Selma's legacy shines as a tenacious agent of change, unyielding in her commitment to battling fraud and ensuring a safer world for all.