How The Scam Works:
Fireplaces are commonplace in homes today, with many people not knowing what they would do without one. Everybody loves a nice, cozy fire to cuddle up next to on a cold and dreary night. Steady usage of a fireplace, however, means that the chimney gets dirty and can start wearing down over time.
Regular chimney maintenance and the occasional repair is necessary to make sure your fireplace keeps running and you don't lose out on the warmth it brings into your house. Because of the importance, a fireplace has in a lot of people's homes, scammers are eager to take advantage of a homeowner's desire to keep the fireplace running optimally.
If you have a fireplace in your home, you will want to be aware of this scam, because the last thing you want is get conned out of hundreds, if not thousands, of dollars. How does the scam work?
Watch the video below to see the Chimney Repair Scam exposed:
Chimney Repair/Sweep Scam Video
Think of yourself in the following scenario: you and your family are enjoying the warmth of your fireplace in the dead of winter. Every night when you get home from work, you immediately get the fireplace lit up and feel the warmth spread throughout your house.
You and your family spend many an evening sitting around the fireplace, warming yourselves with the comfortable heat that emanates from within. You can't imagine living without this comfort, especially on those cold nights.
However, lately you have been noticing that your home smells smokier than usual, and occasionally while sitting around the fire some debris has fallen from the chimney.
You know that it is about time for you to get the chimney cleaned, but you can't be bothered to do it yourself. The last thing you want to do is climb on top of your roof or inside your soot-filled chimney. You also know it is costly to get someone else to get it done.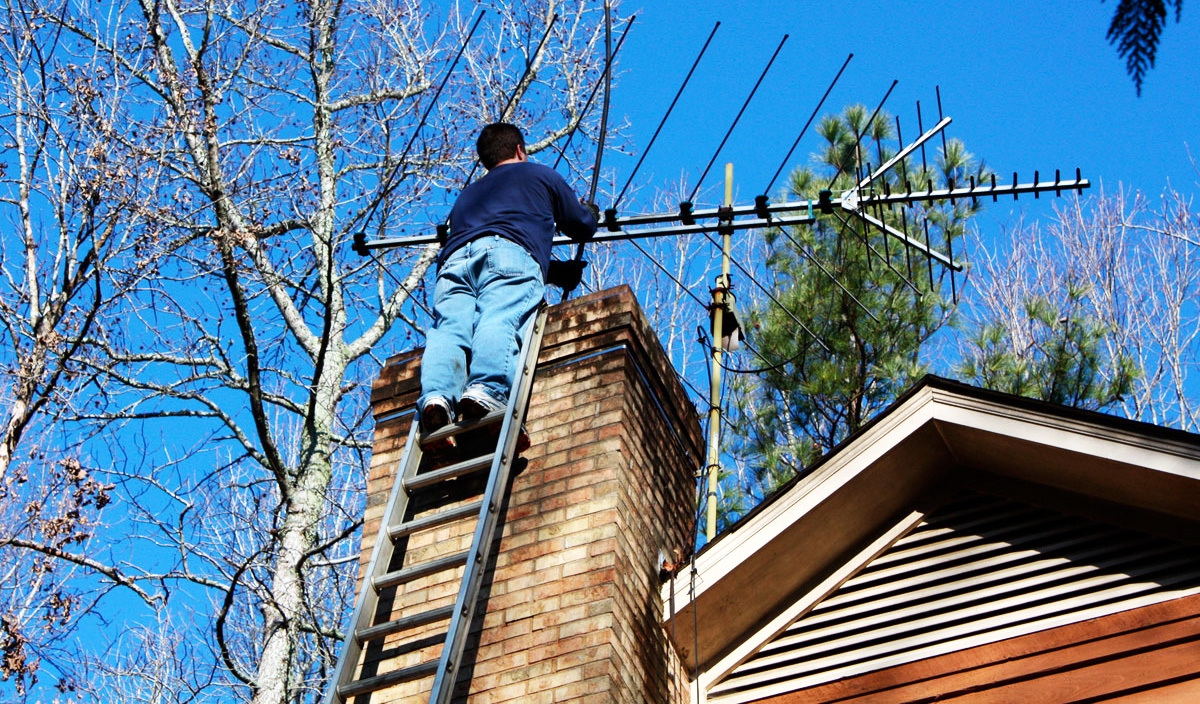 While you continue to put this job off, you get a phone call or email from someone offering to clean your chimney for you. You think to yourself, "What great timing. I meant to get that done." You ask for further information, including price and timing, and everything sounds great.
The contractor offers to come to your house for a nominal fee to see how much work needs to be done. Additionally, he can come within a day or two. This sounds great, as you would like to get this done sooner rather than later, so you ask him to come out to check your fireplace and chimney.
When A Chimney Sweep Turns Into A Not-Needed Chimney Repair
The contractor comes out to your house as scheduled and looks over your fireplace and chimney. During his investigative work, he looks very concerned. He informs you that your chimney is a fire hazard and that you must stop using it immediately.
He warns you that any little spark could ignite a fire and put your whole house to flames in short order. He claims to have found glazed creosote throughout the chimney, which is highly flammable.
Of course, this concerns you greatly and you ask him what it would take to clean it out and fix it, so it is no longer a fire hazard.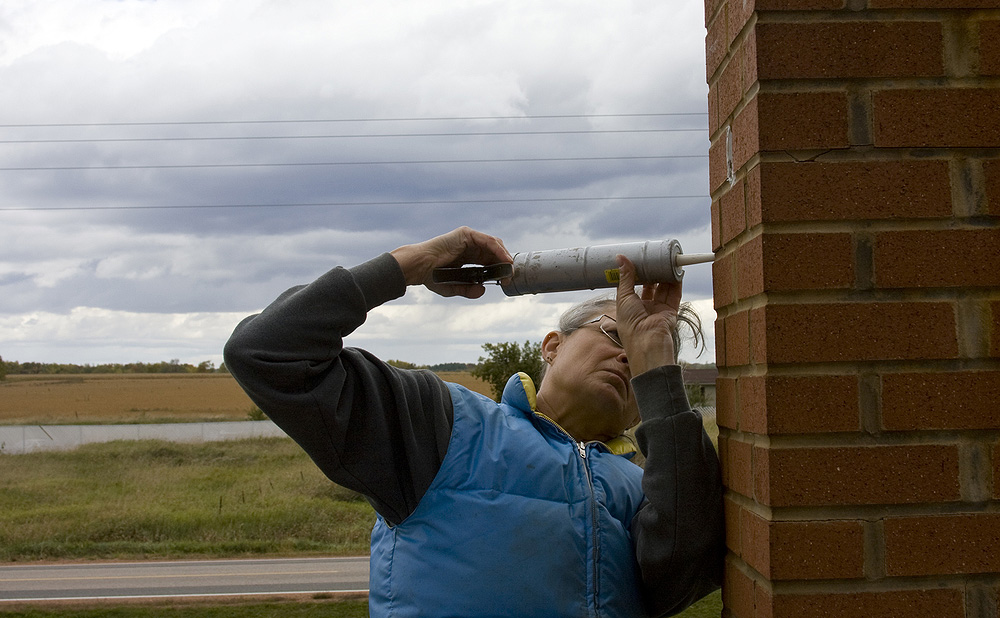 This is when the contractor hits you with a quote of thousands of dollars. You are shell-shocked by the price, while still very much concerned about the possibility of your fireplace starting a fire in your house.
After thinking it over, you agree to the cost and he gets to work. Unfortunately, there is no fire hazard, and the contractor has just scammed you out of your hard-earned income.
These scammers will use many different tactics to get into your house and have you pay for unnecessary work. Many of these scams will start with a solicitation call, which usually seems like a legitimate call.
They claim to be from a reputable company and that they are canvassing your area for those who need work done on their fireplace and chimney since they are working in the area anyway.
Once you bite on a solicitation, the telemarketer will then sell the job to the highest bidder, who may not even be qualified to do the work. Of course, they are not interested in doing a proper job, but rather they are looking to get as much money as possible when they get to your place.
Your Utility Provider's Name Is Falsely Referenced
Another way that scammers will try get you to agree to hire them is to claim that they are from your utility provider. By claiming that your oil or gas company referred your home for chimney work, they add legitimacy to their call, which can make you think it is a legitimate call.
Once a scammer is in your home, they love to pretend that the job is much worse than anticipated. They will seem very concerned and will appear to be looking out for your best interest.
One of the common ways to boost the cost of the job is by claiming that your chimney is a fire hazard, as pointed out in the scenario above. They use scare tactics by telling you that you need it fixed immediately or you could lose your home to a fire.
Scammers Use Pictures Of Other Chimneys, Not Yours
The scammers will often use photos that they claim is of your chimney or fireplace. The photos will show chimney damage or creosote buildup, and they will usually look severe. However, the photos are not current and are not from your chimney.
They are photos that were taken prior to coming to your place so they can be used to scare you into paying thousands of dollars to fix the problem. It is scary how convincing these scammers can be.
How To Avoid The Chimney Sweep/Repair Scam:
Whenever you are looking to hire someone to clean or fix your chimney/fireplace, make sure that you are hiring a qualified chimney sweep. It's easier than you think to find reputable companies offering chimney sweep services.
Before you hire anyone, go online and look for reviews of the company you are considering. Specifically, look for reviews that match the type of service that you are looking for.
It is also recommended to request bids from at least three companies. That will give you a good indication of what the price should be.
The cost of a basic chimney sweep ranges from $125 to $250, depending on the type of fireplace and its condition.
Be Aware Of Unsolicited Calls And Door-To-Door Chimney Sweep Services
If you are getting unsolicited calls regarding your fireplace and chimney needs, do not get sucked into what they are selling. Legitimate and reputable companies do not make cold calls to gain your service.
The best thing to do in that situation is to hang up. This includes when the caller is saying that your utility provider referred them. No utility provider will ever make those kinds of referrals. Again, the best option is to hang up the call.
The same goes for door-to-door solicitors. They will use high-pressure tactics to try and convince you to hire them. Never let anyone bully you into hiring them, and always take the time to do your research and look at other companies and the services they provide.
If you do hire a contractor to come into your home and he starts using scare tactics, be cautious. He may be trying to convince you that your chimney is a fire hazard or needs expensive repairs when it all it needs is a basic sweep.
When these claims are made, always get a second opinion. In most places, your local gas company will come to your house free of charge to determine whether your chimney is truly a fire hazard. This is a much better and trusted option than immediately believing the contractor that is in your home asking for hundreds or thousands of dollars for it to be fixed.
Ask For Time Stamped Photos
If the contractor has photos with him that are showing extensive damage or creosote build-up, you should once again use extreme caution. Make sure the photos that he is showing you come from your chimney or fireplace.
All cameras, including those that come on cell phones, have time stamps associated with the photos that are taken. It is recommended that you ask the contractor to show you the time stamp on the photos to ensure they were taken at your house that same day.
If the contractor ever becomes evasive or unwilling to show you, ask him to leave. You can always get a second opinion if you are concerned he may be right.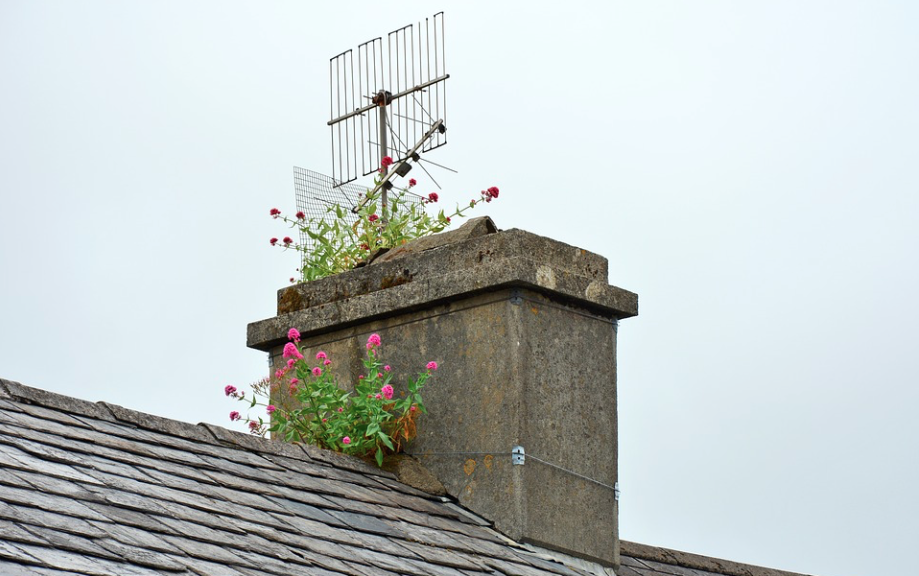 Finally, make sure that you are educated about the function and required maintenance of your fireplace and chimney. There are valid websites out there, such as the CSIA (Chimney Safety Institute of America).
If you understand how your fireplace works and what maintenance is needed on your chimney, you will be less susceptible to these types of scams. After all, you don't want to be conned out of money to keep the comfort of your fireplace working in your home.
How To Report The Chimney Sweep/Repair Scam:
Make your family and friends aware of this scam by sharing it on social media using the buttons provided. You can also officially report the scammers to the Federal Trade Commission using the link below:
How To Protect Yourself More:

If you want to be the first to find out the most notorious scams every week, feel free to subscribe to the Scam Detector newsletter here. You'll receive periodical emails and we promise not to spam. Last but not least, use the Comments section below to expose other scammers.
---
Verify a website below
Are you just about to make a purchase online? See if the website is legit with our validator:
vldtr®
Searching:

Domain age, Alexa rank, HTTPS valid, Blacklisting, SSL certificates, Source code, Location, IP address, WOT Trustworthiness, Spam reports, Advanced technology, Privacy Policy, Terms of Use, Contact options

TOP 3 MUST-WATCH FRAUD PREVENTION VIDEOS
1. Top 5 Amazon Scams in 2023
2. Top 5 PayPal Scams in 2023
3. How To Spot a Scam Email in 2023
Selma Hrynchuk
Selma is a fraud prevention specialist renowned for her expertise in private eye investigations and a remarkable partnership with law enforcement agencies. Beyond her investigative triumphs, her public speaking engagements and written works have empowered countless individuals to protect themselves and stay ahead of deceptive schemes. Selma's legacy shines as a tenacious agent of change, unyielding in her commitment to battling fraud and ensuring a safer world for all.