Alarm System Scam: How It Works
Cheap home security systems and fake products are flooding the market, both online and in shops. One of the biggest scams around this month is the Home Security System or Alarm System scam. There are a couple of variations. Let's dive in – let's see how to be aware of questionable home alarm specialists.
You get a visit from a well-dressed gentleman who shows you his card as a representative of a reputable security company in town. Reporting an increasing number of house robberies in your specific neighborhood, the salesman has an offer for you. He will get you a top of the line alarm system for a very good price, only available for a limited time. The system, he says, will be connected to local police stations and ambulance centers. How does the scam work?
Watch the video below to see the Cheap Home Security Systems scam exposed:
Cheap Home Security Systems Scam
Don't fall for this scam, as the alarm system will be cheap and worthless. They are probably bought on Amazon on eBay and manufactured in China. Not that the Chinese products are all bad, but in this particular case the system won't work for too long.
The visitor will have a pressure sales pitch that is tailored to whatever questions and concerns you might have.
The exact same scam could happen to you online, so beware.
Cheap Home Security Systems Scam: How To Avoid
Always ask for proof of a license to sell and to send you all details in writing, including price and warranty. Tell them you'll contact them later if you decide to buy. If it is really genuine, the literature will arrive from a reputable company, but it's more likely you'll never hear anything more.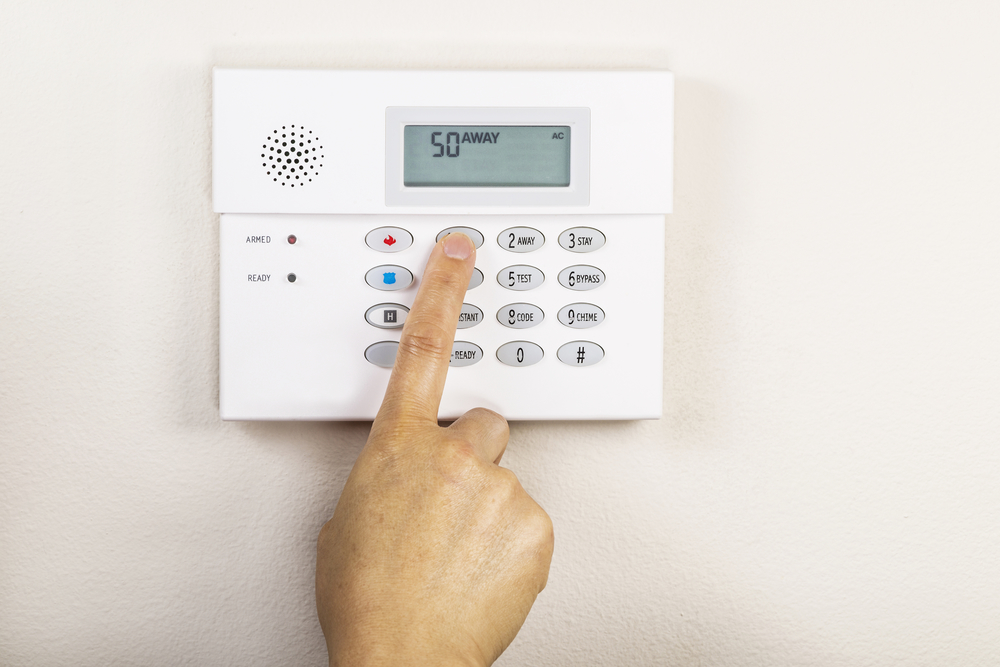 Cheap Home Security Systems Scam: How To Report
Make your family and friends aware of the Alarm System Scam by sharing it on social media using the buttons provided. You can also officially report the scammers to the Federal Trade Commission using the link below:
How to protect yourself more:

If you want to be the first to find out the most notorious scams every week, feel free to subscribe to the Scam Detector newsletter here. You'll receive periodical emails and we promise not to spam. Last but not least, use the Comments section below to expose other scammers.
Related Articles and Pages:
Full List of Face To Face Scams

Solar Panels For Your Home Scam
Emergency Locksmith Services/ 24 Hour Locksmith Scam

Water Heater Repair Emergency Plumbing Service

Emergency Garage Door Repair Service Scam

Heating and Air Conditioning Repairs Services Scam

Low Interest Rate Credit Cards Scam

---
Verify a website below
Are you just about to make a purchase online? See if the website is legit with our validator:
vldtr®
Searching:

Domain age, Alexa rank, HTTPS valid, Blacklisting, SSL certificates, Source code, Location, IP address, WOT Trustworthiness, Spam reports, Advanced technology, Privacy Policy, Terms of Use, Contact options

TOP 3 MUST-WATCH FRAUD PREVENTION VIDEOS
1. Top 5 Amazon Scams in 2023
2. Top 5 PayPal Scams in 2023
3. How To Spot a Scam Email in 2023
Selma Hrynchuk
Selma is a fraud prevention specialist renowned for her expertise in private eye investigations and a remarkable partnership with law enforcement agencies. Beyond her investigative triumphs, her public speaking engagements and written works have empowered countless individuals to protect themselves and stay ahead of deceptive schemes. Selma's legacy shines as a tenacious agent of change, unyielding in her commitment to battling fraud and ensuring a safer world for all.