An Ultimate Guide to Get the Best Air Conditioning for Your Family: Scam Free and Quality
When buying your air conditioning unit, you need to look ahead into its future as well. Along the line, the unit may not function as expected or it may be working unusually. It's good to choose a unit that has a warranty with a long coverage time, meaning at least two years.
Also, you need to know about the service center where you can have your AC fixed in case it's beyond the warranty period. Going to authorized and reputable service centers is good protection from air conditioning repair scams. We will look at these ones in the following paragraphs.
You can keep yourself away from AC repair scammers who provide substandard replacement parts, poor service quality, and collect hefty repair costs due to hidden charges. Authorized service centers are affiliated with specific AC brands, so you can be guaranteed that the replacement parts are genuine and the repair quote you get is final.
Let's dive into the most notorious air conditioning fraud case and see how to avoid it. Let's take a look.
Watch the video below to see in action the Air Conditioning Scam, exposed:
In this scam, a victim is convinced that his unit needs fixing, while in reality is not the case. How do they get there? In the first stage, they find tempting offers online from companies advertising affordable prices for AC repairs, such as $30. It sounds good, so they call the number.
The victims hire the company and a technician comes over. After an in-depth analysis, he says that the unit is in a seriously bad condition. In truth, it may be just the case of a loose fuse in the system, which takes a second to adjust.
As a result of the "diagnose", the professional advice is to replace the whole air conditioning unit. The technician even emphasizes key-phrases such as: "It's leaking freon (the coolant inside the air conditioner)", "It has a locked rotor (motor not working)", or "the igniter went bad". You wouldn't know how to fix this.
In other words, instead of replacing just the broken part, which could be cheap, the technician strongly recommends the victim to get a brand new unit. In this case, the victim could pay a few thousand dollars to his company for a job that could take a few minutes and under $100. This way, the technician gets his commission for selling another unit.
Besides, frequently these questionable technicians don't even have licenses, so make sure you ask for all the documentation necessary. Beware!
Let's now look into more helpful information.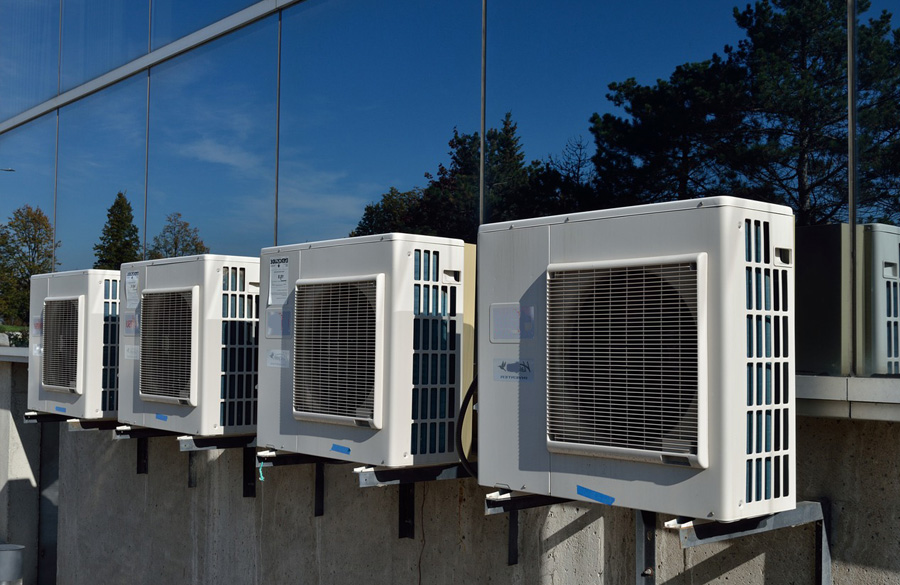 You may have the ability to withstand the intense glow of the sun in the summer or dark and long cold winters, but that's not the case with most people, your family included. If you don't have a good air conditioner, then you'll find yourself in a tight spot. The investment in air conditioning can never be a bad one if you study your options well. Your old air conditioner can maybe soften the blow of climate a little, but that doesn't mean that it's right for you or your family.
There are some factors that you should consider before buying a new air conditioner to ensure that you're investing in the right one.
Below there is an ultimate guide to help you get the best air conditioning for you and your family.
Size Matters
Before you go ahead and start comparing prices and the specifics of your air conditioners, you need to ensure that you're looking for the right size. Nothing is worse than buying an air conditioning and later finds when you're installing it that it's not big or efficient enough for the size of the room. This is very important if you're not installing central air conditioning with ducts by professionals; it's more popular with split and window air conditioners.
As stated by experts from Billy Aircon servicing, considering the area and cooling space is very important in deciding on a unit. You need to find the exact area of the room by using its length and width. Sunny rooms may require you to get a 10% more powerful air conditioner than usual.
The Right Type
You'll be tempted to check out some window air conditioning units often since they cost a lot less than any other air conditioner, could even be as low as $200. You shouldn't consider window units unless the space you're looking to cover is quite small because the units that are capable of cooling a large room are bulky and noisy.
If you're only looking to cool a couple of rooms then going with split air conditioner is probably your best bet. It's more expensive than a window unit but also much less costly than central air conditioning as long as it's for a few rooms.
Home Material and Noise
Traditional homes or brick homes require stronger air conditioner than others because the walls can retain heat for a more extended period, unlike newer homes which can reflect the heat instead of absorbing it. It's recommended that you try to check with an installment company to check what are your options and how it will affect you financially.
The noise an AC makes can make a lot of people unable to sleep. This is very important for your family as the high noise an AC can make can distract them or stress them out. Sticking with ductless split or central air conditioning should be a safe bet.
Air conditioning can make your life much more comfortable with all the sleep you and your family can get even at the worst climates. It's essential that you take your time and research your options because investing wisely in air conditioning will go a long way for you and your family.
Air Conditioning Scams: How To Report
Let your family and friends know about this article by sharing it on social media using the buttons provided. You can also officially report the scammers to the Federal Trade Commission using the link below:
How To Protect Yourself More

If you want to be the first to find out the most notorious scams every week, feel free to subscribe to the Scam Detector newsletter here. You'll receive periodic emails and we promise not to spam. Last but not least, use the Comments section below to expose other scammers.
---
Verify a website below
Are you just about to make a purchase online? See if the website is legit with our validator:
vldtr®
Searching:

Domain age, Alexa rank, HTTPS valid, Blacklisting, SSL certificates, Source code, Location, IP address, WOT Trustworthiness, Spam reports, Advanced technology, Privacy Policy, Terms of Use, Contact options

TOP 3 MUST-WATCH FRAUD PREVENTION VIDEOS
1. Top 5 Amazon Scams in 2023
2. Top 5 PayPal Scams in 2023
3. How To Spot a Scam Email in 2023
Selma Hrynchuk
Selma is a fraud prevention specialist renowned for her expertise in private eye investigations and a remarkable partnership with law enforcement agencies. Beyond her investigative triumphs, her public speaking engagements and written works have empowered countless individuals to protect themselves and stay ahead of deceptive schemes. Selma's legacy shines as a tenacious agent of change, unyielding in her commitment to battling fraud and ensuring a safer world for all.