Looking For The Best Univerisities For Online Degrees? Beware of Fakes!
Education is the key to a bright and prosperous future, and the demand for highly-educated, highly-skilled professionals is higher than ever. With more than one-third of young adults now possessing a four-year degree, the need for education if you want to compete cannot be understated.
Traditional colleges and universities provide a unique setting for students to learn, socialize, and ultimately mature. However, the costs associated with a typical college education are astronomical, with many students raking up tens of thousands of dollars in student loan debt.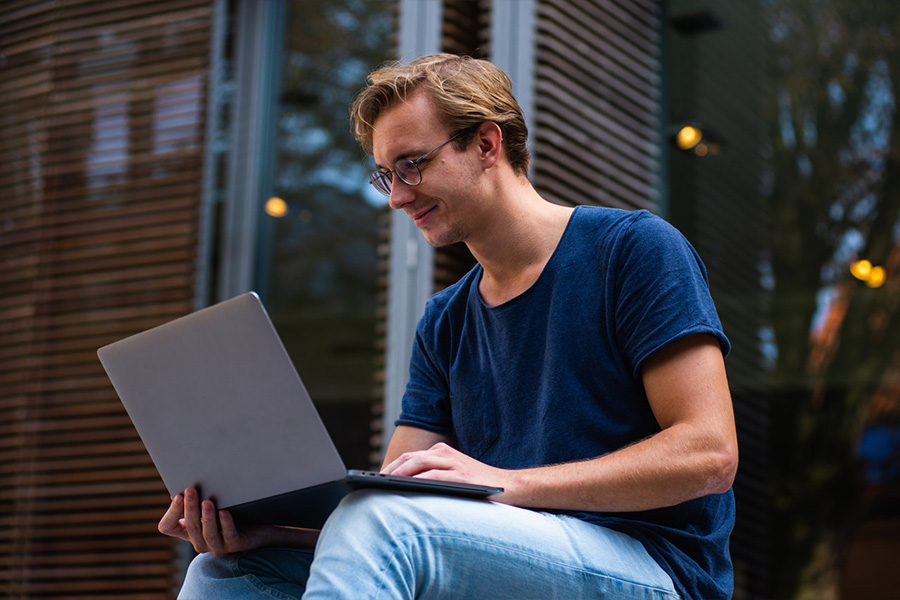 This, coupled with the fact that many have to juggle full-time jobs and parental responsibilities, has made the emergence of online higher learning very appealing to millions. With top-notch universities and colleges now offering online courses and degree programs, the legitimacy of online education is now widely accepted.
Still, there are some predatory businesses and "universities" online that cannot be classified as anything other than scams and rackets. Avoiding these traps is crucial, which is why these five following tips should be embraced to avoid becoming a victim.
Always Verify Accreditation Status
Arguably the most crucial aspect of verifying the authenticity of an online college or degree program is the accreditation(s) it possesses. Generally speaking, most online colleges that are legitimate should have at least two forms of certification. The first is national accreditation, which is the less authoritative of the two despite how it may seem. The other is regional accreditation, which is issued by any of the six regional commissions.
Scam institutions will likely possess neither of these accreditations because they are not legitimate entities. Some online institutions only possess a federal certification, and while this is a legal accreditation, it requires fewer hurdles for the institution to earn it. When a college is operating online and adhering to the rigorous standards of traditional institutions, they will possess both.
For instance, take Suffolk University. Accredited both federally and by the New England Commission of Higher Education (NECHE), this college offers trusted courses and degree programs, ranging from online finance MBA degrees to in-person law programs at its prestigious physical campus.
Steer Clear of "Fast-Track" Programs
One of the reasons that higher education is increasingly required in today's world of business is the effort needed to obtain it. Employers, by and large, want to know that the people they're hiring are dedicated and responsible individuals; given that the completion of a full college degree takes anywhere from four to eight years, it is indicative of commitment on the part of the hire.
Besides, online college programs that are scams and diploma mills know there is a desire for instant and short-term gratification. They will often use marketing tactics that emphasize how select degree programs can be completed in a suspiciously short amount of time. This can be anything from completing a certificate program in a few weeks to completing a bachelor's degree in a couple of years.
If it sounds too good to be true, that's usually the case. Legitimate online learning environments cannot speed up the process of earning a degree by a substantial amount without ignoring the standards of higher education. Unless you already have core course credits that can transfer and apply to your degree of choice (for example, business course credits that will transfer to an online finance MBA program), do not expect to complete any legitimate degree program in an unusually short period of time.
Be Skeptical of the Name
The best colleges and universities in the US are simply household names. Everybody has heard of institutions like Harvard, Yale, and the most prominent colleges in their home states. These institutions have long and storied reputations, so it shouldn't be surprising that less than reputable "colleges" may try to confuse you with names that sound very similar.
Before signing up or paying for anything, do careful research into the college in question. Verify that the name is, in fact, the top-rated and legitimate college you may be thinking of, as opposed to being a knock-off name that merely sounds similar. Another key tip is to verify the web address of the college through independent sources and to also inspect the TLD portion of the domain name – practically all credible colleges have domain names that end in .edu or .ac in the UK, rather than .com or .org.
Avoid High-Pressure Tactics
Prestigious colleges and universities are the desired destinations for countless young students seeking to make names for themselves in their chosen areas of study. Real institutions have no issue with recruiting qualified students, as people find them due to their accreditations and reputations. Coupled with a bit of honest marketing, these online higher learning facilities don't need to pressure people to join their virtual campuses.
Scam colleges and universities, on the other hand, operate much differently. If you sign up for information or initially inquire with one of these entities, they will engage in a variety of high-pressure sales tactics designed to pressure you into enrolling. From calling you every other day to blowing up your mailbox and inbox, these so-called colleges view you as a cash-cow – of course they are going to do everything they can to pressure you to sign an agreement, hand over cash and fall victim to them.
Read What Others Say
Before falling into any college scam situation, be sure to verify what others are saying about each online institution independently. While many colleges do their best to promote their services and facilities via the internet, looking for unbiased, third-party accounts is crucial in getting the correct answer.
Many online college scams are outed rather quickly, but those who continue to fall victim don't do the necessary research before finding evidence of such behavior. Just a few, quick Google searches can quickly uncover the practices, procedures, and legitimacy of online higher learning campuses, protecting you from a terrible mistake.
While the online learning industry has become more professional and trustworthy over the past decade, there are still scams and less-than-reputable businesses trying to trick students. By following the five tips given above, you and those you know can avoid being preyed upon by hustlers. Whether you're in pursuit of an online finance MBA degree or a bachelor's degree in psychology, you deserve an education that is both usable and legitimate.
Online Degree Scams: How To Report Them
Let your family and friends know about this article by sharing it on social media using the buttons provided. You can also officially report the scammers and questionable online educational institutions to the Federal Trade Commission using the link below:
How To Protect Yourself More

If you want to be the first to find out the most notorious scams every week, feel free to subscribe to the Scam Detector newsletter here. You'll receive periodical emails and we promise not to spam. Last but not least, use the Comments section below to expose other scammers.
---
Verify a website below
Are you just about to make a purchase online? See if the website is legit with our validator:
vldtr®
Searching:

Domain age, Alexa rank, HTTPS valid, Blacklisting, SSL certificates, Source code, Location, IP address, WOT Trustworthiness, Spam reports, Advanced technology, Privacy Policy, Terms of Use, Contact options

TOP 3 MUST-WATCH FRAUD PREVENTION VIDEOS
1. Top 5 Amazon Scams in 2023
2. Top 5 PayPal Scams in 2023
3. How To Spot a Scam Email in 2023
Selma Hrynchuk
Senior Editor at Scam Detector Media, Selma is a fraud prevention specialist with a wealth of experience in private investigations and collaborations with law enforcement. A captivating public speaker, Selma educates audiences about scams and personal safety. Through her insightful writing, she exposes criminals and shares essential tips for staying secure. Selma is a dedicated guardian against fraud, committed to unmasking deception and promoting integrity.