Make Money From Home Scams: How They Work
Could you really get paid to write reviews, surveys, post ads or surf the web? Especially during this COVID-19 crisis when scammers are advertising a plethora of opportunities? Let's dive into a little analysis, from simple job offers to recruit on LinkedIn and accounting scams.
Many people have started making money online in the last few years through platforms like Swagbucks, but criminals are also in the game. As everyone is trying to find the secret formula to create an income that would save them time and mental health, crooks are hitting hard these days. If you are one of those looking for a great job offer, be aware of the 16 work-from-home scams below, going around particularly this month. Feel free to add in the comments your experience or to report questionable businesses. Ready for some employment scams?
1. Make Money Posting Ads For Companies
We keep coming across online ads such as: "Get paid to post ads on Google", "Make money posting ads for companies" or "Stay at home mom earns $500 a day". The websites you click on lure you in with offers like $2,000/month simply by posting ads online. If done properly, they say, you even could quit your 9-5 job (that's in case you are not already affected, job-wise, by the coronavirus situation). Let's see how the scam works:
By posting ads and processing emails — meaning responding to people who are interested in the ads — you are promised $20 per email. Sounds good, right? Doing the math, you see that if you respond to 50 emails per day you could be a millionaire by next year.
However, to get the ball rolling you have to register in their program and pay a one-time fee, of $25 or so, which seems small compared to what you estimate you will be earning. The trouble is, you will never get anything. You will pay the money but never get paid. If you're lucky enough to have a job, hang on to it until you find another one.
2. Administrative Assistant Jobs
Scammers contact you via email or specialty websites like Monster, Indeed or Workopolis, where you put your resume on. How does the scam work?
Watch the video below to see the Administrative Assistant Jobs Scam exposed:
The Administrative Admin Job Scam works like this: the victim receives a message from a company or individual looking to hire: "Hiring part-time admin assistants to help with invoices, data capturing, and other office related work. FROM HOME. Salary – from $400-600/day". Tempting, right?
Here is the hook. In order to begin, you are required to pay for 'training materials on how to get started', which will cost you around $200. You send over the money, and what do you get?  A bunch of copied and pasted articles on how to make $400-600 from home!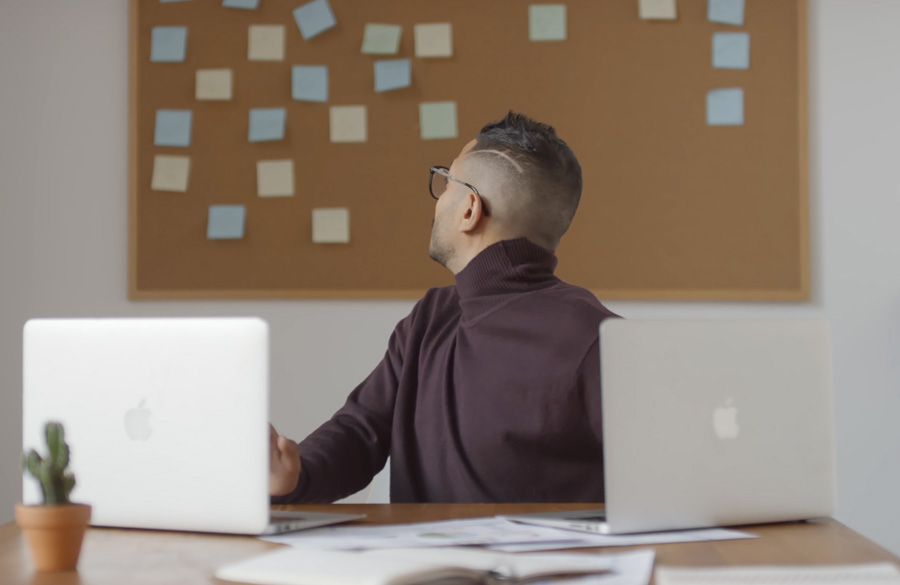 Basically, in order to cover their fraudulent pracice, the crooks DO send you something (the articles), just so they can justify the cost they've charged you. In other cases, you get nothing back. No job, no 'training materials', no money.
Often, scammers ask even for your personal information, which could lead to identity theft. Request a telephone interview as well as ask very detailed questions to help you verify the employer's identity. Ask for clients they worked for and make sure they are real. Do not give personal information to anyone who simply offers a "one-time amazing opportunity for employment".
Well-paid jobs don't just fall on your lap randomly.
3. Amazon Jobs From Home
Amazon became the world's largest online retailer and the number of their employees reached an unbelievable milestone: 790,000, according to Statista. The company has its own recruitment department who works daily with thousands of prospective staff members. However, the overnight success and the bunch of Amazon jobs from home opportunities created a perfect scenario for scammers to make new victims. How does it work?
Watch the video below to see the Amazon Job Application Scam exposed:
The Amazon Jobs From Home Scam leads you to believe that a dream job with the company is available starting next month. The scammers offer a very tempting income, such as a salary of $20/hour with the possibility of making $6,000/month.
In order to get the job, you are encouraged, indeed (no pun intended), to apply. Once the "Amazon job application is processed" you are informed that you've got the position and congratulated. However, similar to the jobs above, to start the job you need to purchase an enrollment kit worth $200.
Many victims fall for this trick once the criminals get their trust. Don't be one of them.
As a rule of thumb, do not send any money for any wonder money-making opportunities online. You should not be paying a job that is supposed to pay you. Look very careful at the email address they provide; is it something coming from Amazon (look at the domain name – amazon.com) or are there any numbers or any other extra letters within it (e.g. – JohnSmith@amazon17.com)?
If you want to make money online, always rely on the most reputable sources. Do your research and work only for legitimate employers. Type their names in the search engine and add the word 'scam' after – you'd be surprised what happens.
4. Regional Sales Representative Jobs
In this particular case, questionable companies post employment opportunities online looking for regional online sales representatives.
The products that you have to sell could be of any kind, from electronics to sports apparel. The applicant (you) is promised 10% commission on every transaction. There is no registration fee and no charges, so you think it is a great job, especially after doing the math and find out how much you can earn per month. You are in!
A week after you sign up, great news! You receive an order from a "client" worth $12,000 of products or services. Wow, you could make $1,200 if this goes through! The deal does go through, and you wait for the cheque – which actually comes!
The scammer sends you the $12,000 cheque and as per instructions, you deposit it in your account, keep your $1,200 commission and send the rest ($10,800) to the company that hired you. However, the cheque that you received and deposited is fake – it will bounce in a few working days, making you responsible to the bank for $10,800.
5. Fill Out Surveys for Cash
If you haven't seen ads featuring making money online by doing surveys, you've probably never used the Internet. The trouble comes when you decide to try it out. Fraudsters advertise they are seeking people that could fill out surveys for money, making use of phrases such as Fill Out Surveys for Cash, Paid Surveys At Home, Surveys For Money, Get Paid To Take Surveys or Best Survey Sites Right Here. How does the scam work?
Watch the video below to see in detail the Paid Surveys At Home scam exposed:
You are promised thousands of dollars a month if you are willing to access their database and start doing the hundreds of surveys available. All you have to do is pay a membership fee –between $20 and $80 a month– and you're in the money. What are a few dollars when you'll be pulling more than $2,000 a month?
The only issue is that you won't be. You'll never see any money after you pay your "membership" fee. Likely, the company won't return any of your emails. If they have a business phone listed, don't expect them to return any of your calls. The number is usually only there to make them look professional.
Some sites say you will get paid every time your account reaches a certain threshold, say $50 or $100. This isn't true, and you will just keep doing useless surveys while they're off looking for new victims.
The theme here is that it's important to be skeptical. There are real companies involved in this business, but only about 10% of them are legitimate. Read up on the company you choose and be sure it's safe before you give them any money.
6. Get Paid To Write Reviews
The Get Paid To Write Reviews Scam became very prevalent lately in the online employment world. How does that work? Similar to the trick explained in the video above.
Essentially, it works like this. You might receive a message featuring a company that is willing to pay if you give them positive testimonials. The offer comes mostly via email, but in some cases could be voicemail or text message.
The 'company' provides a phone number where you can call and find out more information about the paid testimonials. Once you call that number, somebody asks you a few questions and then say you qualify for the payment.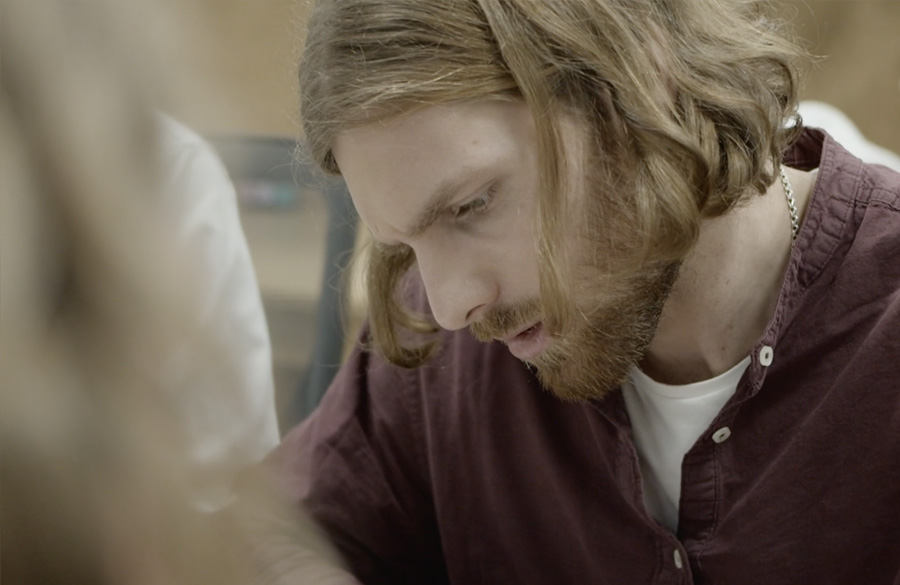 They claim to pay a few hundred dollars for a couple of testimonials, but – because they are afraid that you might get the money and not leave any testimonials – they will ask you for a deposit, somewhere around $35 – "just to make sure people are serious". Victims fall for this scam, as they pay the deposit but never receive any follow-up information.
Never pay to get paid. It is, indeed, great to get paid to write reviews, but fake reviews is not something that you should leave in the first place. Fake testimonials never helped anyone but the 'employer'.
7. Data Entry Jobs From Home

You probably spend a lot of time on your smartphone or computer, so you know there are ads and emails everywhere about people making ridiculous amounts of money working from home. One of these may come as a How To Make Money From Home ad showcasing opportunities such as "Data entry on Google or Yahoo" or "Data Entry Jobs from Home".
It seems like some people apparently make a lot of money by doing something that looks like a decent job and you may think: 'If they can, why can't I? And it's Google; it is a huge company, it can't be a scam!' Wrong. How does the scam work?
You pay $1.97 or a sum usually under $3 for online details or an old-school CD that will be shipped to you (yup, it happens, as physical attentions always work). The 'job' is to post links on forums/websites for various clients, while there is a promise that you will be provided with a huge list of customers.
Giving away your credit card number for the $1.97 charge will rack up your card without getting you anything instead.
Do not fall for this; Google and Yahoo are not involved in this. All the scammers need is your credit card. You will notice a $169 charge billed to your credit card shortly, which may prove almost impossible to cancel. If you don't notice it, the monthly charges will keep coming.
8. Work From Home Packing Products as Correspondence Manager
This scam comes as an ad offering attractive wages for "Correspondence Managers", "Shipping and Receiving Manager Job", "Quality Controller", "Quality Assurance Manager", "Stock Assessment Operators" or "Mailing assistants". The opportunity sounds good: "Work just a few hours a week, no experience necessary, high school diploma, etc". You've seen those, right? How does that scam work?
Watch the video below to see how the Reshipping Job Offer scam works:
If you get the job, you will be the representative of an offshore company taking possession of goods sent to your city and re-shipping them elsewhere. This sounds straightforward, even interesting. Best of all, wire transfers will be made into your bank account to cover the shipping costs and your payment.
What actually happens is scammers buy those goods with stolen credit cards, after getting personal information and account numbers from various victims. Then they send the the goods to the real owners of the cards as the mailing address has to match the one on the credit card.
Then they call the owners and claim to be representatives of the shipping company and inform them that an order was shipped in error to their address. Then they will ask for permission to send a courier (an innocent third party) who would pick up the item. As the victims can't see the transaction on their credit card statement just yet and don't even assume that the package was purchased with their own credit card, they approve. You would be the courier, hence the "shipping and receiving manager" position.
That's when the scammers hire you and send you to pick up the item as a correspondence manager and make you send the product forward.
Here is one example of a scam email you might receive on this topic:
Subject: Employment 16172839939-671
Our company is happy to show this new great post of Package Manager.
This post is for home-birds. If you are staying at home from 9am through 5pm, this employment is an ideal for you.
You will work with packages. You will get parcels, repack them and send them to the end addressee. This job is stress free and it is ideally suited for homemakers and others who either work from home or are at home during day-time.
There will be no heavy packages. Most packages include toys and clothes.
Participation is cost-free. You will not have to spend any of your money working for us. All work-related expenses are on us.
To work for our company you will should have a Internet ready computer, a cellular phone and a printer to print necessary documents.
The payment you will get depends on the quantity of parcels you will be processing.
During the probationary period our workers make up to $150 every week.
If you have an interest and want to have more information about our Company and this employment, please email us at: SuzanSellenni @ aol.com  Your Resume will be a plus.
P.S. To qualify, all you have to do is to be home from 9am till 5pm. For those who are unable to fulfill this, this employment is not for you.
If you take on a job involving "offshore companies" and "wire transfers into your account" without researching the legality of the business, the FBI will be showing up at your door, sooner or later.
9. Craft Assembly Job
You come across an ad from a company that is looking for people who can assemble items (toys, dolls, stone pieces, even crosses, etc). The payment seems very attractive. You also discover a good testimonial from someone who says is making enough money just by doing this, working from home.
You decide to give it a shot and pay a fee — usually under $50 — to register and a further fee is required to purchase the materials. This seems like a good investment since you are given plenty of evidence to show how the payment you'll get for the assembled final products will leave you with a good profit.
One version of the scam is that they simply never send the instructions and materials, getting away with your fee and the supply charges. If they are greedy, they will send you the materials and, when you are done assembling the pieces, they will "reject" half of them, as they "don't meet the specifications". You will then be asked to buy supplies again at your own cost, to fill the difference.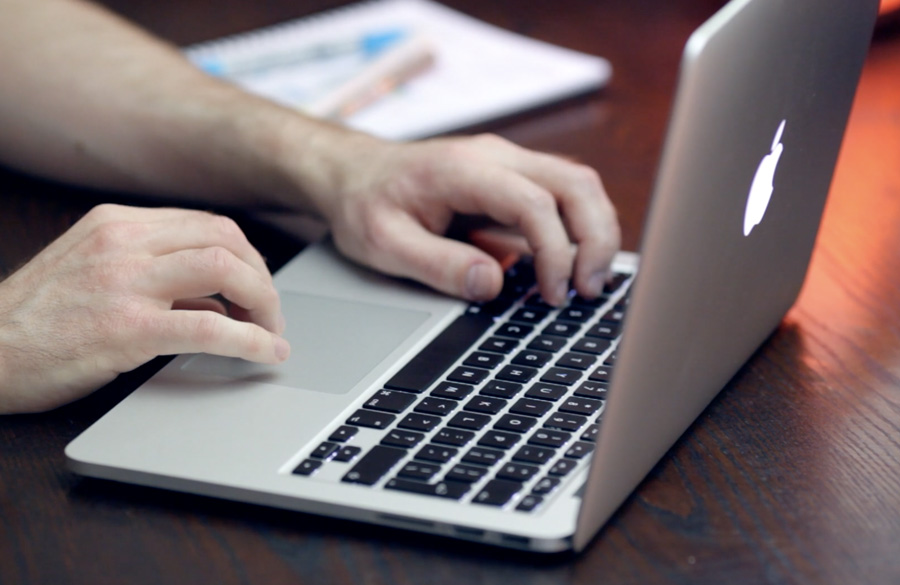 10. Typing From Home Jobs
Let's say you do a lot of text-messaging and think you are good at typing, so you decide to get a job around this. You search online and are delighted at seeing the number of opportunities that are out there. The ads might have the same tempting titles such as "Make money online" or "Make money on the Internet".
To get started, you are required to pay a registration fee after which you receive a package with info. What you actually receive is a downloadable file (in a link), which tells you the way the business works: you have to post the same "Type at Home" ads yourself, then send a copy of the instructions to those who reply. Basically, a chain message with no essence. You are transformed into a scammer yourself, making money from the registration fees.
11. Game Tester Jobs
You've been asked before to choose between your partner and your video games — and you've chosen video games at least once. As you're checking your Facebook feed between marathon gaming sessions, you come across an ad from a company looking for new game testers. Titles like Video Game Tester, Beta Testing Jobs or Game Testing Jobs will definitely catch your attention.
It would mean that you get to do what you love and get paid for it – unbelievable pay, too! The ads promise the tester between $70-$150/ hour.
You also get to try out games before they are even released – talk about a dream come true! All you need to do is fork over a one-time fee and you'll be gaming for a living — or so you think. When they don't call after mailing in the fee, you know you've been duped.
In a different variation of the scam, the subject is an XBOX give-away. Criminals set up Facebook pages claiming to be from Microsoft. "Microsoft needs testers for the upcoming Xbox. You will get to keep the Xbox after you've tested it", claims the page.
---
Verify a website below
Are you just about to make a purchase online? See if the website is legit with our validator:
vldtr®
Searching:

Domain age, Alexa rank, HTTPS valid, Blacklisting, SSL certificates, Source code, Location, IP address, WOT Trustworthiness, Spam reports, Advanced technology, Privacy Policy, Terms of Use, Contact options

TOP 3 MUST-WATCH FRAUD PREVENTION VIDEOS
1. Top 5 Amazon Scams in 2023
2. Top 5 PayPal Scams in 2023
3. How To Spot a Scam Email in 2023
Selma Hrynchuk
Selma is a fraud prevention specialist renowned for her expertise in private eye investigations and a remarkable partnership with law enforcement agencies. Beyond her investigative triumphs, her public speaking engagements and written works have empowered countless individuals to protect themselves and stay ahead of deceptive schemes. Selma's legacy shines as a tenacious agent of change, unyielding in her commitment to battling fraud and ensuring a safer world for all.