Is orangebloomtrade.com Legit?
The Rank of the website you are interested in is:
38.2
Questionable. Controversial. Flagged.
The rank is based on a 1-100 scale, with 100 being the most reputable.
Is orangebloomtrade.com legit? It's currently not included in our recommendations due to its medium-low trust rank. This low ranking is primarily attributed to concerns related to proximity to suspicious websites, which Scam Detector thoroughly investigated in the context of platform's activity and its Trading industry. Here is the review for orangebloomtrade.com.
The Scam Detector's algorithm gives this business the following rank:
38.2/100
Let's see the reasons behind orangebloomtrade.com's rating. Below, you'll find a comprehensive analysis, along with tips on how to block every scam website on the Internet and how to delete your personal information from the Internet so you can stay safe at all times.
What Is
orangebloomtrade.com

? Company Details
Domain Creation Date

Wednesday 16th, November 2022 12:00 am

Domain Blacklist Status

Not detected by any blacklist engine

HTTPS Connection

Valid HTTPS Found

Proximity to Suspicious Websites

29/100

Threat Profile

45/100

Phishing Score

10/100

Malware Score

45/100

Spam Score

7/100
orangebloomtrade.com

:

Trading

orangebloomtrade.com is a player in a bustling Trading industry. We attempted to excerpt a brief paragraph from their website to understand their self-description, below:

We provide a unique global perspective through our global network, in-depth market and sector knowledge, you are assured of your investment will yield with us because we diversify and we have multiple income streams which include but not limited to: Crypto trading, Forex trading, Stock & Bonds, Gold, Retirement Scheme, Stock & Commodities and Real Estate Investments. This puts us in an excellent position to address the increasingly global needs of our clients. We currently have 70+ staff members, divided into 4 strong teams of experts and each team comprising of skilled analysts.

Let's take a deeper look at orangebloomtrade.com below.
Are You A Victim Of Trading Scams? We Could Help
If you lost money to suspicious cryptocurrency platforms, we have some good news. We may be able to help recover your funds, so feel free to sign up
HERE
and tell us all about the scammers. We'll get right into it, so start now.
See Legitimate Crypto Sites and Help Below
Before we get into the review below, let's quickly address the risk of cryptocurrency investments. After the recent FTX major collapse, we've been asked several times which are the most trustworthy crypto platforms out there. After trying several sites ourselves, our winner platform is
eToro
. eToro is one of the most legitimate crypto platforms on the market after it gained popularity due to its proven claims. If you live in the United States you get a
bonus up to 12% when you deposit
HERE
). If you live
outside
the United States, you can safely invest in
eToro
by clicking
HERE
. Try them out and let us know if they are still up to their reputation.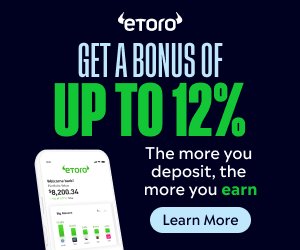 orangebloomtrade.com

Review

Within our comprehensive analysis, we have determined that orangebloomtrade.com holds a moderate-to-low level of authority, indicating a potential susceptibility to fraudulent activities. This assessment signifies that the website's credibility is somewhat compromised.

Multiple factors contribute to this compromised ranking. First and foremost, the domain name exhibits a relatively recent registration date. However, this alone does not account for the reduced ranking. Our proprietary algorithm meticulously considered 53 pertinent variables within the Trading domain.

These factors encompass a wide spectrum, including but not limited to WHOIS data discrepancies, indications of negative sentiment across social media channels, Tranco rank fluctuations, and vulnerabilities in the website's technological infrastructure.



Our Analysis Methodology of
orangebloomtrade.com
Within the Company Details section presented above, you saw a bunch of tabs, each demanding our meticulous examination. While some aspects may be self-explanatory concerning orangebloomtrade.com, let's now direct our attention to the remaining components.
Proximity to Potentially Suspicious Websites
This measure quantifies the extent of association, ranked on a scale from 1 to 100, between orangebloomtrade.com and websites flagged as suspicious. Higher scores imply a stronger connection to these contentious online platforms. It's vital to recognize that website proprietors might not always be aware of their site's proximity to these questionable servers or platforms. Nevertheless, if the "Proximity to Suspicious Websites" score exceeds 80, it strongly implies a high-risk website, while a score below 30 suggests a more benign status.
Risk Assessment: Threat, Phishing, Malware, and Spam Scores
These parameters offer insights into potential hazards and components embedded within the HTML code of orangebloomtrade.com. Their significance escalates when the website has garnered reports from online users who've encountered unsolicited emails, deceptive advertisements, or unwanted messages associated with the site. In the case of orangebloomtrade.com, we're currently categorizing it, but your contributions in the comments section below are highly encouraged.
A high Malware score typically indicates the presence of suspicious code that might unknowingly propagate. Then, a high Spam score hints at the possibility of a spam-infested email address associated with the business. Scores below 30 in both categories provide a level of security, but any score surpassing this threshold should raise concerns.

In conclusion, the scores in these tabs for the website are quite high. As a conclusion, the orangebloomtrade.com signals a warning if you are about to get involved.
Status of Domain Blacklists
This term reveals whether orangebloomtrade.com has been blacklisted on any online directories and labeled as suspicious.
Assessing the Security of the HTTPS Connection
This tab indicates whether orangebloomtrade.com includes an 's' at the end of the 'HTTP' protocol visible in your browser's address bar. While some individuals may lack extensive technical knowledge, we won't delve into those intricacies here. If the tab appears in green, consider it a positive indicator.
In-Depth Analysis
The orangebloomtrade.com website currently holds a medium-low ranking, with a 38.2 rating. It's important to note that these rankings can fluctuate over time in the dynamic Trading industry. We are eager to observe whether their services will evolve positively or negatively. Our goal is to provide you with the most accurate information to protect yourself from online fraud.
Our rating of orangebloomtrade.com is based on substantial and reliable data. However, it's essential for users to exercise attention to detail and common sense in all online interactions. Your feedback and thoughts on this matter are valuable, so please feel free to share them below.
 
Is
orangebloomtrade.com

a Scam? How Would You Review It?

Would you like to assist fellow consumers visiting this page? Is orangebloomtrade.com a scam? Have you had any experience with it? We'd appreciate your input. Please take a moment to rate the website and share your thoughts by leaving a comment at the end of this article. Whether you've interacted with the company or are contemplating doing business with them, your feedback is valuable to us.



How To Report a Scam Website
Wondering how to report a scammer? Whether it is in the same niche as orangebloomtrade.com or not, you can officially report the questionable page to the FTC (Federal Trade Commission).
 
Frequently Asked Questions
A. What steps can I take if i've fallen victim to a scam?
In addition to recommending that you report the fraudulent website to the FTC using the provided link, we are committed to assisting you. To aid victims, we have partnered with reputable asset recovery firms that can assess your case. If you've lost over $1,000 to a scam, please share your experience by completing the form on THIS PAGE. Recovering lost funds can be a complex and labor-intensive process, but we're eager to assist in the hope of returning your money to you.
B. Are there some websites similar to
orangebloomtrade.com

?

Numerous platforms are similar to orangebloomtrade.com within its Trading sector. However, we refrain from endorsing any specific one. If you come across a site that piques your interest, we encourage you to utilize Scam Detector's website validator, available HERE, to assess its legitimacy.
C. How can I protect myself against upcoming scams?
Given the surge in online fraud, many have inquired about effective strategies for online safety. Here are some recommended precautions below to protect yourself from potential scams.
1. How To Spot a Scam Website Easily
There is a wide array of scam websites out there, each designed to deceive unsuspecting users. To help you stay protected, we've prepared a video that provides valuable insights on how to effortlessly identify fraudulent websites. Watch the video below and equip yourself with the knowledge to spot these scams before they catch you off guard:
 
 

 
2. Install This Scam Website Blocker
Consider trying out the browser extension known as Guardio. It stands out from its competitors by automatically blocking a significantly higher number of harmful websites, 100 times more to be precise, and it's also 10 times more effective at preventing malicious downloads. Our team has thoroughly tested it and achieved outstanding results.
Guardio has garnered a user base of over 1 million individuals, making it suitable for use by up to five family members or accommodating five different email addresses linked to your accounts. As a special offer exclusively for Scam Detector readers, Guardio is offering a generous 20% discount today (Wednesday, November 29). You can claim your discount by visiting the following link: Guardio Discount, or simply click the button below:
3. Remove All Your Personal Info From The Internet
The Internet has stored all your personal information. That's because every time you visit a webpage, the cookies do their job. As a result, shady data brokers collect your phone number, address, and full name, then sell them to third parties, such as insurance companies and other financial institutions. The buyers use your personal data to change your rates, send spam emails and targeted ads (based on your voice chats), and, of course, for telemarketing calls.
  
Many readers have asked us how to remove personal info from the Internet. Luckily, we have good news. If you want your private data deleted from the online world, you should contact Incogni immediately. This legitimate data privacy tool officially requires brokers to remove your data on your behalf. And they are successful.
  
So, if you want your data removed from the Internet, require help from Incogni HERE. Their service was verified by our team and is trustworthy. Basically, you get a power button that flushes your personal information from the Internet and enforces existing data privacy laws. The subscription is only $6.49/month but it's the best investment you can make. US, UK, EU, Swiss and Canadian residents only.

Recognize Scams: Watch This Video
Here is another must-watch video that you might want to check ASAP:
Are You The Owner Of
orangebloomtrade.com

?

If you are the owner of orangebloomtrade.com, we welcome your feedback and input. Should you wish to dispute the review and rating provided, we are more than willing to conduct a thorough reevaluation. However, please be prepared to substantiate your claims with concrete evidence regarding your business. To begin this process, we kindly request that you introduce yourself initially. Informed consumers place significant importance on transparency, which includes information such as the business's location, team, and physical presence.

When domain owners reach out to us to challenge the rating of their website on our Validator, we respectfully request that they share the following details:

Comprehensive documentation from their business ecosystem that demonstrates their unwavering trustworthiness. This could encompass a certificate of incorporation, official business registration records that specifically mention the website or business name, and not any other entity.

Their personal LinkedIn profile, as well as social media accounts associated with the business on platforms like Facebook.

If applicable, verifiable evidence in the form of screenshots or other proofs showcasing satisfied clients (excluding testimonials displayed on their website), inventory records, and instances where they have accommodated order cancellations when requested.

We are fully committed to promptly updating the review based on the evidence you provide. The more substantial your proof, the higher the rating adjustment will be.
Financial

Fraud Tips And Additional Resources



For more info on fraud prevention, you can check out the following educational articles:

If You Lost Money To Crypto Fraud Click Here

Quishing: What It Is Scam

 
Share This Page On Social Media
Feel free to share this article on social media using the icons provided at the top.


Craigslist Scams: Full List


Financial Scams: Full List
 
  
NOTE: This website validator's ratings are intended for information only and not to be relied on when making financial or business decisions. See Terms of Use.