How Your Tweet Can Cost You Thousands of Dollars
One of the best strategies to get a refund for a product that you've just purchased but you're not happy with is to complain about using social media. The effort is very efficient especially on Twitter, where you can tag the brand's main account and tell your story. There have been success stories of people complaining about being overcharged at dealerships, receiving faulty products at electronics stores or simply getting double charged for items that did not even receive. Mistakes happen, whether if they are accidental or on purpose. Either way, the baby that doesn't cry doesn't get attention.
However, this week brings a brand new scam in the social media world, preying on people who complain on Twitter. It works like a charm for the scammers because, well, a lot of people like to take their frustration on social media. How does the scam work?
Take the example of Andrea K., a resident of Milton Keys, UK, who just lost all her life savings. How did that happen? We'll get to that in a second, but what's scarier is what happened after she discovered her bank account was cleared. Let's take a look, step by step.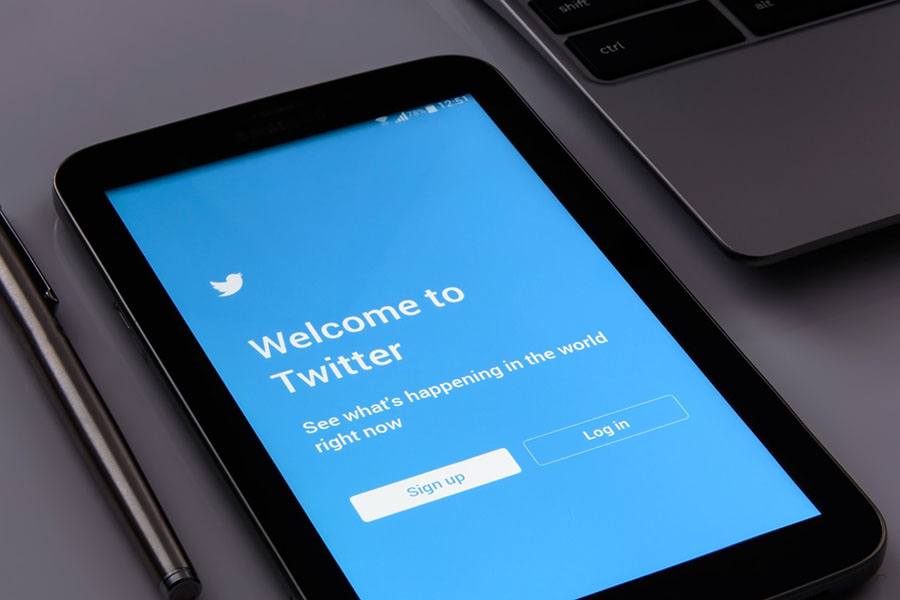 Andrea discovered one day that her bank account is on 0. She called the bank and informed about the anomaly. The bank confirmed that the whole amount was cleared all at once, acknowledged it and flagged it as fraud, and assured Andrea that she will get her money back. So far so good, the only issue was that the process of her getting the money back would take a couple of weeks.
For her to keep paying her bills and still be able to have food on her table, Andrea tried to get a short-term loan, which she would pay back within the next two weeks – or at least that's what she thought. Little did she knew that she'd get refused. Not only that but the answer for her rejection for a loan was that she already had three loans which she defaulted on, all three times. As she never asked for a loan before, she was shaking.
The nightmare continued as she found out her identity was stolen, after a simple Twitter complaint. A legitimate one, too. What happened?
Not too long ago, Andrea had experienced issues with her Internet broadband. She decided to complain about her provider Virgin, using Twitter. The follow-up? She received a quick response from @virginCSmedia, whom she naturally assumed to be the customer service of Virgin. The tweet response asked for her name, address and account number in the first instance to which she responded.
A new message was then sent saying that Virgin was having trouble locating her account so they would need some further information. The "customer service rep" asked for her date of birth and place of birth, which she provided. But that's not all.
The next message received by Andrea confirmed that the account had been located and asked for her phone number. She then received a call from someone claiming to be a Virgin customer services agent. The person on the phone said that he needed to ask a security question first. As she was cooperating, he then proceeded to ask Andrea for the bank details of where her direct debit is paid, which is a common way of paying. She gave this information.
What was even more interesting was that Andrea thought was being cautious and took screenshots of the Twitter communications the whole time so that she had a record of what info had been exchanged. However, it was useless as she still got scammed.
Got the whole picture?
Twitter Complain Scam: How To Avoid
If you complain online, which is totally normal, make sure the information that you have to submit is through authentic portals. That means no Twitter, indeed. If you are asked to send everything to an email address, make sure – first of all – it is NOT everything. They should be able to locate you only with simple information like a phone number or ZIP code. Anything else is just a scam.
Watch the video below to see how you can complain to a company via Twitter:
Fake Customer Service: How To Report
Make your family and friends aware of the Twitter Complaint Scam by sharing the article on social media using the buttons provided. You can also officially report the scammers to the Federal Trade Commission using the link below:
Report Scammers To The FTC Here
How to protect yourself more:

If you want to be the first to find out the most notorious scams every week, feel free to subscribe to the Scam Detector newsletter here. You'll receive periodical emails and we promise not to spam. Last but not least, use the Comments section below to expose other scammers.
---
Verify a website below
Are you just about to make a purchase online? See if the website is legit with our validator:
vldtr®
Searching:

Domain age, Alexa rank, HTTPS valid, Blacklisting, SSL certificates, Source code, Location, IP address, WOT Trustworthiness, Spam reports, Advanced technology, Privacy Policy, Terms of Use, Contact options

TOP 3 MUST-WATCH FRAUD PREVENTION VIDEOS
1. Top 5 Amazon Scams in 2023
2. Top 5 PayPal Scams in 2023
3. How To Spot a Scam Email in 2023
Selma Hrynchuk
Senior Editor at Scam Detector Media, Selma is a fraud prevention specialist with a wealth of experience in private investigations and collaborations with law enforcement. A captivating public speaker, Selma educates audiences about scams and personal safety. Through her insightful writing, she exposes criminals and shares essential tips for staying secure. Selma is a dedicated guardian against fraud, committed to unmasking deception and promoting integrity.