How the scam works:
(with video below) If you've heard about the term 'reverse mortgage' and consider doing it, beware of shady reverse mortgage lenders. Watch video below and read this article to educate yourself.
First things first: how does a reverse mortgage work? A reverse mortgage happens when the homeowner takes out a cash sum against the value of their property. They might be required to pay interest on the loan or not, but the capital sum and interest are repaid to the lender when the homeowner moves out of the property (or dies).
The reverse mortgage scam mainly targets older owners, who have their capital tied up in their property and who are convinced by "specialists" to get some cash out and invest in a bogus opportunity, promising high returns. Or the lenders are simply charging ridiculous interest rates on the mortgage.
The "specialists" who work for the lender often convince the victims that they should get a reverse mortgage because the "specialists" get big commissions out of it.
Watch the video below to see more about the Reverse Mortgage Lenders Scam.
How to avoid the Reverse Mortgage Lenders scam:
If your parents or grandparents are thinking of getting a reverse mortgage, try to convince them otherwise, unless really necessary. The scammers might convince them that it is necessary to get one, but make sure they consult several experts, not just one.
How to report the Reverse Mortgage Lenders scam:
Make your family and friends aware of this scam by sharing it on social media using the buttons provided. You can also officially report the scammers to the Federal Trade Commission using the link below:
Reverse Mortgage Pros and Cons

There have been many debates over the reverse mortgage process when it comes to benefits and disadvantages of it. What are the reverse mortgage pros and cons? On the positive side, according to Reverse Mortgage For Dummies, "a reverse mortgage can be a powerful source of funding for individuals who need to increase their income to be comfortable in retirement. The largest personal asset most retirees possess is their home. In many cases, a retiree's home is paid off. A reverse mortgage increases income without increasing monthly payments and allows a retiree to stay in his or her home.
If you are at least 62 and considering a reverse mortgage, the amount you will be eligible for is based on several things, most importantly, the value of your home, your age, and interest rates. You will be eligible for more money the older you are, the more your home is worth, and the lower current interest rates are."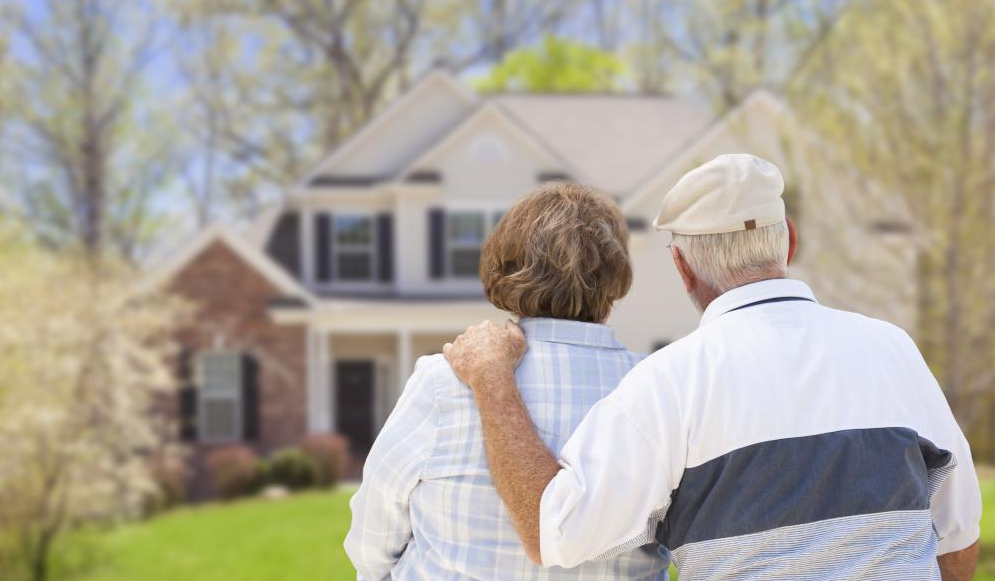 On the other hand, when it comes to the negative aspects, the costs involved are the first concern to be raised. On the same topic, Reverse Mortgage For Dummies explains: "All mortgages have costs, but reverse mortgage fees, which can include the interest rate, loan origination fee, mortgage insurance fee, appraisal fee, title insurance fees, and various other closing costs, are extremely high when compared with a traditional mortgage. Costs vary but can be as high as $30,000 or $40,000. This cost is not paid out of pocket, but rolled into the loan.
Another potential issue to be aware of is the requirement to pay back the loan if you should permanently move out of the home. This may not sound like a problem now, but if you ever need to enter a full-time care facility, the loan would become due if you left your home for a year or more.
The final downside to the reverse mortgage affects your estate. The reverse mortgage will almost always decrease the equity in your home, which will leave less money to your heirs."
How to protect yourself more:

If you want to be the first to find out the most notorious scams every week, feel free to subscribe to the Scam Detector newsletter here. You'll receive periodical emails and we promise not to spam. Last but not least, use the Comments section below to expose other scammers.
Related Articles and Pages:
Full List of Real Estate Tips and Scam

Change My Address/Free Change of Address Scam

Real Estate Leads/ Mortgage Lead Generation Scam

Dual Flush Toilet/ Low Flow Toilet Rebate Scam

Mortgage Loan Modification Via HAMP/HARP Programs

Solar Panels For Your Home Scam
Water Heater Repair Emergency Plumbing Service

Fake Landlord Renting Property

Cheap Home Security Systems Scam

---
Verify a website below
Are you just about to make a purchase online? See if the website is legit with our validator:
vldtr®
Searching:

Domain age, Alexa rank, HTTPS valid, Blacklisting, SSL certificates, Source code, Location, IP address, WOT Trustworthiness, Spam reports, Advanced technology, Privacy Policy, Terms of Use, Contact options

TOP 3 MUST-WATCH FRAUD PREVENTION VIDEOS
1. Top 5 Amazon Scams in 2023
2. Top 5 PayPal Scams in 2023
3. How To Spot a Scam Email in 2023
Selma Hrynchuk
Selma is a fraud prevention specialist renowned for her expertise in private eye investigations and a remarkable partnership with law enforcement agencies. Beyond her investigative triumphs, her public speaking engagements and written works have empowered countless individuals to protect themselves and stay ahead of deceptive schemes. Selma's legacy shines as a tenacious agent of change, unyielding in her commitment to battling fraud and ensuring a safer world for all.