Educate Yourself About the Cheapest Way to Move Furniture Long Distance
Between 10-14% of your conationals are moving every year. If your turn is just about to come, educate yourself about all the aspects that need to be covered. If you are looking to move all your belongings to a different city or state and searching for the best long distance movers, use only reputable companies that have great reviews.
Do not fall for the lower prices that some online ads will offer from obscure companies you have never heard of. If you do, you may become a victim of the Furniture Moving Scam. It happens more often than you think. How does the scam work?
Watch the video below to see three variations of the Moving Furniture Companies Scam:
Moving Scam in the News Video
The moving company gives you a quote of, say, $2,600. The long distance movers come, have you sign the contract, pick up your things and depart. Upon arrival at your new destination, they tell you that you have more possessions than expected and the charge is now $4,300.
If you refuse to pay, they threaten to drive away and drop your belongings at the first donation center – and they are not kidding. They justify the new price by saying the shipment has "extra cubic feet".
What's perhaps even worse is that they could tell you about the "extra cubic feet" as soon as they load all your belongings in their trucks. "Sorry, it's going to cost you $4,300". When you try to call their bluff saying: "I don't need your service anymore– just unload it", they will say the charge for unloading is $1,900. You are left with no other choice. You are caught helpless, as the "unloading fee" is mentioned in the fine print of the contract that you signed when they came to your house.
How to Avoid the Scams from Furniture Moving Companies
If you are looking for the best long distance moving services (whether you're looking for interstate, national, residential, or commercial) hire only companies whose reputation can be verified beforehand. Internet forums are great for this, as well as Yelp or Google reviews. When it comes to shipping, try to use only reputable companies. Use social media to ask your friends (on Facebook or Twitter) which long distance movers they used or if they have any recommendations.
Here are more tips: typically, there is a red flag if a mover who doesn't insist on an on-site inspection of your household goods and he is giving you a sight-unseen estimate. You always have considerably more belongings than you think you do, and good estimators aren't looking at specific items as much as guesstimating their bulk and weight. Moving prices are based not only on mileage, but on the weight of your belongings and the amount of room your goods take up in the truck.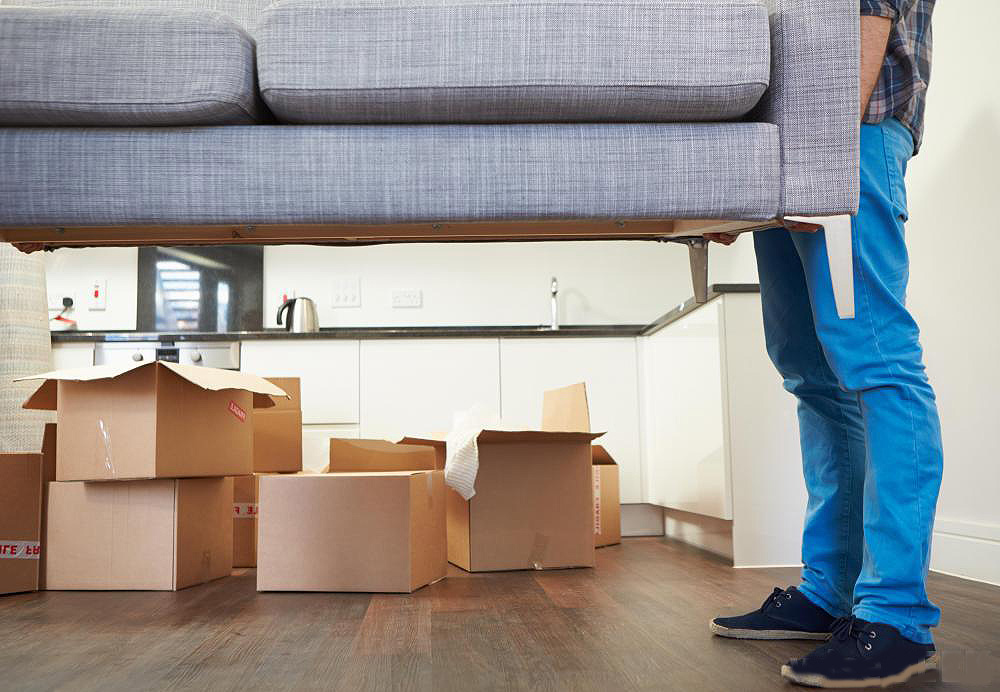 On the other hand, an "estimator" who does a quick walk-through of your home without opening cabinets and taking note of exactly what you plan to move is going to be way off the mark. A good estimator will ask you a bunch of questions, including with what's going to happen with your extra food. Give as much information as possible regarding to what are you going to give away or throw away.
Legitimate long distance movers don't ask for cash or any deposit (especially large) before moving you. You generally pay upon delivery. If you pay up front, you have zero control over when you'll see your belongings again. When you do pay, use a credit card that will help you fight any fraudulent activity.
Furniture Moving Companies Scam: How It Works
Make your family and friends aware of the Furniture Moving Scam by sharing it on social media using the buttons provided. You can also officially report the scammers to the Federal Trade Commission using the link below:
Report To The FTC Here
How to protect yourself more:

If you want to be the first to find out the most notorious scams every week, feel free to subscribe to the Scam Detector newsletter here. You'll receive periodical emails and we promise not to spam. Last but not least, use the Comments section below to expose other scammers.
---
Verify a website below
Are you just about to make a purchase online? See if the website is legit with our validator:
vldtr®
Searching:

Domain age, Alexa rank, HTTPS valid, Blacklisting, SSL certificates, Source code, Location, IP address, WOT Trustworthiness, Spam reports, Advanced technology, Privacy Policy, Terms of Use, Contact options

TOP 3 MUST-WATCH FRAUD PREVENTION VIDEOS
1. Top 5 Amazon Scams in 2023
2. Top 5 PayPal Scams in 2023
3. How To Spot a Scam Email in 2023
Selma Hrynchuk
Selma is a fraud prevention specialist renowned for her expertise in private eye investigations and a remarkable partnership with law enforcement agencies. Beyond her investigative triumphs, her public speaking engagements and written works have empowered countless individuals to protect themselves and stay ahead of deceptive schemes. Selma's legacy shines as a tenacious agent of change, unyielding in her commitment to battling fraud and ensuring a safer world for all.