When geopolitical analysts talk about Cold War 2.0, they usually refer to the sordid state of affairs between Russia and the U.S., to wit: interference in each other's elections, a huge difference of opinion on matters related to Nicaragua and Venezuela, conducting military training exercises dangerously close to the Russian and Ukrainian borders, and disagreements on nuclear treaties.
Notwithstanding all these foreign policy disparities, the real Cold War 2.0 seems to involve China, key U.S. allies such as Australia, and a technology giant known as Huawei.
The Problem With Huawei
Since the Cold War involved a considerable amount of snooping and spying, particularly across Eastern Europe, it stands to reason that Cold War 2.0 paranoia should also involve mass surveillance, which is generally easier to conduct than targeted spying.
To this effect, it appears the Australian government is afraid that the lives of the citizenry could be upended if they purchase a Huawei P20 smartphone, a beautiful piece of hardware that – it's claimed in some quarters – outshines the latest iPhone and sells at a reasonable price. Is there really a risk of intelligence agents in Beijing monitoring your life as it digitally unfolds within your Huawei smartphone?
In 2018, the Australian government announced its decision to ban Huawei, a company that most people know for their reasonably priced and reliable mobile devices, from providing equipment to build the country's next generation of wireless communications. For a country such as Australia, with an extensive landmass and challenging topography, a nationwide 5G network is key to its continued development.
Huawei is more than just smartphones and tablets though. The company has been manufacturing and distributing extremely affordable wireless telecommunication equipment for more than a decade: transmitters, receivers and the antennas that make up the infrastructure of cellular base stations and cell sites, also known as cell towers.
Mass Surveillance Concerns Involving Huawei
When Australian technology ministers were planning to expand the national broadband infrastructure in 2012, Huawei was an equipment provider that should have risen to the top of contract bidders; after all, this is a company that has successfully brought high-speed wireless internet connections to quite a few rural networks in the U.S.
Notwithstanding the proven track record of Huawei in this sector, Australia resolved to block the Chinese company from entering bids in this project, and no reasons were given for the decision at the time.
Within the chronology of Huawei as an established manufacturer of mobile devices, there was a time when consumers did not think very highly of the company's products. Back in the days when wireless broadband connections required plugging USB modems into laptops to access 3G networks and enable high speed packet access sessions, the Huawei brand was to be avoided.
The same could be said about the company's early incursions into Android smartphones. For a while, Huawei was rumored to have been behind a wave of iPhone knockoffs that flooded the so-called "trash and treasure markets" of Australian coastal towns, but this was never substantiated.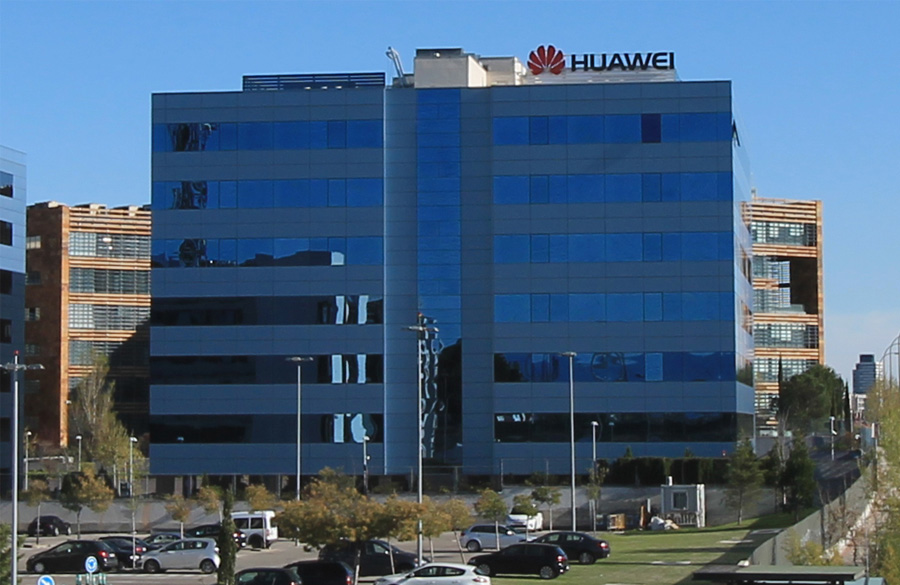 Today's Huawei
Flashing forward to 2019, Huawei is not the same company churning out cheap USB modems. It is an electronics giant that doubles as a global ambassador for the People's Republic of China.
If you are curious about how Huawei has been able to progress from being a suspected manufacturer of fake iPhones to the company that created the nifty and powerful P20 smartphone, there are two main reasons:
1. The company has made millions upon millions of dollars as a provider of wireless network infrastructure equipment. While its initial foray into consumer mobile devices was dubious at best, Huawei eventually got its act together and put its vast cash reserves to work in a strategic manner.
2. Huawei's close ties to the Communist Party of China, which is chaired by President Xi Jinping, have really paid off. Deeply impressed by Huawei's rise, the CCP has fostered a cozy relationship with the company, guaranteeing cash and powerful political connections. This is known as state-sponsored capitalism.
I Spy, You Spy, We all Spy
It should not be surprising to learn that China is interested in mass surveillance. Over the last few decades, this Asian economic powerhouse has grown its military and intelligence footprint around the world.
To a great extent, China is doing what the U.S. and its key allies created the blueprint for centuries ago. There was a time when China's military presence overseas was limited to aerospace projects, but this is no longer the case. American military leaders are dismayed at the growth of the Chinese People's Liberation Army Support Base in Djibouti, and there are also concerns over the militarization of islands in the South China Sea.
The bottom line of the concerns over Chinese mass surveillance is embedded into every piece of networking equipment and each mobile device manufactured by Huawei. Earlier this year, Microsoft security engineers found an interesting driver within the Huawei Matebook PC Manager software.
In essence, the driver allowed anyone with physical or remote access to the laptop to create hidden system processes if they knew what they were doing. In the United Kingdom, national security experts have warned that a real-time operating system developed by Huawei to monitor its 5G network installations could be easily configured to capture data traffic.
The Problem with the VPN Solution
Australians who know a thing or two about online privacy would probably assume that using a virtual private network (VPN) on their Huawei devices would prevent them from becoming a victim of Chinese surveillance.
However, there is a problem in this regard.
Given that more than 50 percent of VPN services are owned by Chinese companies, choosing the the wrong VPN provider could actually expose Australian users of Huawei smartphones even more. To make matters worse, some of the most convincing cryptocurrency-buying scams are also based in China.
When it comes to evaluating Australian VPN services for your desktop, laptop, tablet, smartphone, or router, you should pay attention to information that indicates where the provider is located, what legal jurisdictions it falls under, and where its servers are operated.
The Bottom Line
Maybe the Chinese are surveilling. Maybe everyone else is too. The larger point the average consumer should keep in mind is that it pays to be paranoid. The reality is that you are being assailed from every direction by those who seek to harvest your private data and browsing habits for their own benefit. Take that as a given. If it isn't Huawei, it's some other agency, government, or individual.
You should behave accordingly when connected to the internet. Good luck out there!
Article written by Sam Bocetta.

Sam Bocetta is a freelance journalist specializing in U.S. diplomacy and national security, with emphases on technology trends in cyberwarfare, cyberdefense, and cryptography.
---
Verify a website below
Are you just about to make a purchase online? See if the website is legit with our validator:
vldtr®
Searching:

Domain age, Alexa rank, HTTPS valid, Blacklisting, SSL certificates, Source code, Location, IP address, WOT Trustworthiness, Spam reports, Advanced technology, Privacy Policy, Terms of Use, Contact options

TOP 3 MUST-WATCH FRAUD PREVENTION VIDEOS
1. Top 5 Amazon Scams in 2023
2. Top 5 PayPal Scams in 2023
3. How To Spot a Scam Email in 2023
Selma Hrynchuk
Senior Editor at Scam Detector Media, Selma is a fraud prevention specialist with a wealth of experience in private investigations and collaborations with law enforcement. A captivating public speaker, Selma educates audiences about scams and personal safety. Through her insightful writing, she exposes criminals and shares essential tips for staying secure. Selma is a dedicated guardian against fraud, committed to unmasking deception and promoting integrity.