Time to Fix Your Vehicle? Beware of These Tricks
Almost every driver hates dealing with any car repairs, especially when not knowing or having any handy mechanics in their circle. No matter where you live, there is always a small (or big) group of car repair mechanics who represent a source of worry as their deceptive practices can result in you paying thousands to fix a small issue. This article will tell you all about how you can avoid the repair shops that are only interested in thinning down your wallet.
Here are six ways you can avoid car repair scams:
1. Get Written Proof of Given Estimates
An extremely common trick that you might come across when interacting with a mechanic from a car repair shop is a very convincing first estimate of how much things are going to cost. More often than not, that's the fishing bait they use to lure you into their future schemes.
They'll give you a small amount at first and then raise that number as they work on your car, putting you in an extremely awkward position. They exploit the people's inability to be rude by slipping in tiny "necessary" repairs along the way, and by the end of it, you'll be paying triple the original price estimate. Getting proof that the mechanic stated a specific price would give you leeway to argue their future prices, prohibiting them from exploiting you in any way.
2. Look for Shops with a Good Reputation
Much like any other business offering a service, you need to continually be on the lookout for car repair shops that are known for their fair pricing. Asking a large number of friends to get a trusted opinion is crucial to finding a car repair shop that won't try to play any games to get your money. Ask for their experience dealing with the shop, the quality of the work, their normal process of doing business, and, most importantly, their trustworthiness.
While it would be reasonable to stop after you get the trusted review of a friend, it wouldn't hurt to take a few extra minutes to search for some other online reviews from other customers to double-check their validity and to put any doubts to rest. Third-party reviews are usually very trustworthy, so make sure you check a large number of them before heading to the chosen car repair shop.
3. Use Your Location to Your Advantage
Living in certain places can yield a lot of benefits, especially for car repair shops. Car companies in Asia are always in competition, and that can be extremely good for you. If you live in a country like Singapore, you'll see a wide variety of car dealerships that offer car repair services for a very reasonable price due to high competition.
You'd need to be careful, though, as lower prices often mean lower quality of work, so you'll need to choose a reliable workshop like Vin's Automotive Group or any other company offering a workshop that contains car mechanics with a large number of years under their belt. These shops feature both reasonable prices and high quality of work, and they can reliably fix your car without a massive bill.
4. Don't Fall for Emotional Manipulation Tricks
If there's one thing car repair mechanics are proficient at, other than repairing cars, it's manipulating you into getting other pieces of your car fixed. You'd send in your car for a simple task like replacing your AC filter and they'd look at your car in a horrified manner, asking you how long it's been since you repaired your car with extreme worry on their faces.
They'd ask you questions like if you're aware of how dangerous it is to ride your car at its current state and if you know that it's extremely risky to continue operating it in this condition, but all these questions are meant to scare you into paying more money, even when it's not necessary.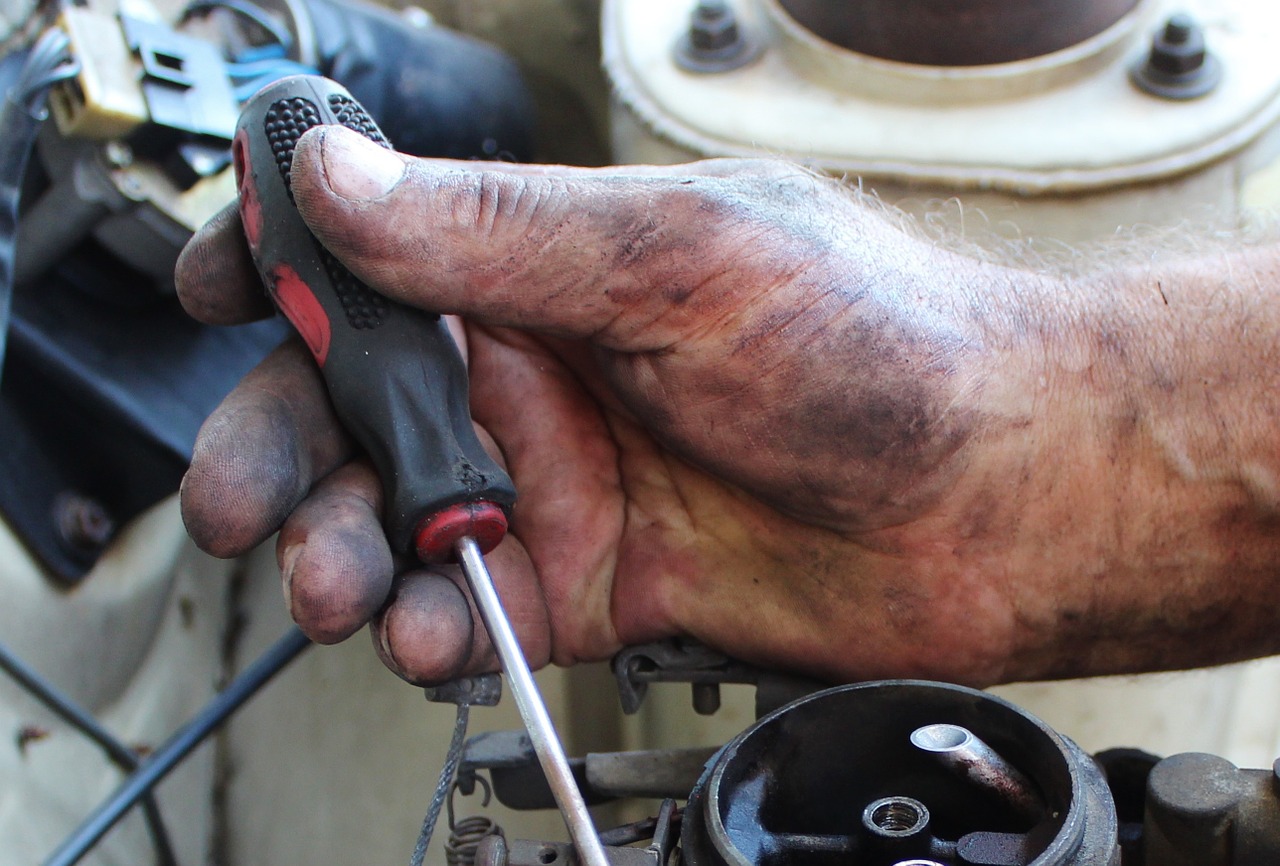 Remember that they deal with all types of people every single day and that they're professionals in administering the right dose of fear in you for you to comply with their suggestions. So stand your ground and refuse what they say until you've done sufficient research to determine it for yourself.
5. Avoid Additional Invalid Costs
It's quite common to repair multiple pieces in your car, even if you originally planned only to fix one. When you want to change a specific part of the vehicle that isn't easily accessible, like the water pump, you'll realize that other pieces need to be removed in order to gain access to it.
When the parts that had to be removed to gain access to the original part that needed repair also require a change, it wouldn't make sense to add any costs to the man-hours spent on those parts, since they were included in the price of the original part anyway. The car repair shops often try these sneaky tricks, so study the bill meticulously.
6. Know All About Your Car
It's very easy for a car mechanic to tell you a bunch of car terminologies to confuse you and make you feel like you don't understand what's going on. That's why it's essential that you study exactly why you're visiting the repair shop, what they're going to be working on, and why.
Reading the car's manual along with researching the necessary processes online, will help you learn all about what's needed so that you're able to be informed when negotiating the price. This helps you stop any attempts to get a few extra bucks from your wallet.
Car repair shops are one of the few places that a lot of people go to but not a lot of people understand, and the mechanics know that very well. The only thing that will help you get out of their schemes is to be aware of what's going on through every step of the way. Learn all about your car and the usual repair process, and you'll be good to go.
Car Repair Scams: How To Report Them
Warn your family and friends about the car repair scam listed above by sharing this article on social media using the buttons provided. You can also officially report the scammers to the Federal Trade Commission using the link below:
How To Protect Yourself More

If you want to be the first to find out the most notorious scams every week, feel free to subscribe to the Scam Detector newsletter here. You'll receive periodic emails and we promise not to spam. Last but not least, use the Comments section below to expose other scammers.
---
Verify a website below
Are you just about to make a purchase online? See if the website is legit with our validator:
vldtr®
Searching:

Domain age, Alexa rank, HTTPS valid, Blacklisting, SSL certificates, Source code, Location, IP address, WOT Trustworthiness, Spam reports, Advanced technology, Privacy Policy, Terms of Use, Contact options

TOP 3 MUST-WATCH FRAUD PREVENTION VIDEOS
1. Top 5 Amazon Scams in 2023
2. Top 5 PayPal Scams in 2023
3. How To Spot a Scam Email in 2023
Selma Hrynchuk
Senior Editor at Scam Detector Media, Selma is a fraud prevention specialist with a wealth of experience in private investigations and collaborations with law enforcement. A captivating public speaker, Selma educates audiences about scams and personal safety. Through her insightful writing, she exposes criminals and shares essential tips for staying secure. Selma is a dedicated guardian against fraud, committed to unmasking deception and promoting integrity.