Better Safe Than Sorry: Tips To Have Your House Remodeling Done Without Regrets
When we feel that our house has become boring, has a lot of issues, or is simply not comfortable enough for our needs, we usually rush into making big decisions. Remodeling and renovating the house in this market climate is much better than moving or changing houses. However, how can one approach improvement projects without falling into common mistakes or accidentally decreasing the house value with their remodeling strategies? Let's see. Remodeling projects are already pricey on their own; knowing what you want and need and what to avoid will help in saving a lot of money.
Right here, we have compiled the most common house remodeling mistakes that you should avoid.
1. Self-Overwhelming
The ideas are endless. That's why many homeowners feel overwhelmed once they decide to renovate their house. You must plan everything beforehand to not end up with many unfinished projects. Determine the amount of money you are willing to spare on remodeling the house.
After you have decided on your budget, you will need to put a plan and stick to it. List the things that you want to do and put them down in the right order. This way, you will know your priorities and what you can live without.
Tackling one project at a time and moving to the other, without feeling rushed or overwhelmed, will give you more clarity to the final image you want to achieve. Once you have started a project, it's important to make sure that you are 100% sure of everything from the get-go. This way, you will avoid stopping midway to change everything that you have done.
2. Remodeling Before Tackling Household Issues
Thinking of adding a new pool without checking the structural issues your house has is a big mistake and it's even illogical to do so. You need to tackle what you have before adding what you lack. If you are dealing with leaks, mold, structural issues, or damp walls, you will need a specialist who can solve these issues professionally without messing anything.
You will need to make sure that you find the right contractor for the work you have decided to do around the house. Making sure that you have the right man will save you a lot of trouble and give you the peace of mind you will need during renovating.
Quick fixes and DIY projects are great for renters and people who just want quick solutions that won't last. Even if you are handy, you need to make sure that you know your limit as you have never handled large-scale house maintenance. So, it's always better to leave it for the pros.
3. Unrealistic Budget
It's in our nature that we look for the cheapest options available. Getting swallowed up by the penny-pinching mindset is the worst thing you can do for your house. These improvement projects will eventually increase your house resale value which will benefit you even if you have decided to sell the house. While you always need to put comfort before the budget, it's also important to put a realistic budget and stick to it.
Regardless of the budget, you have set for yourself, you will go over it. That's why it's important to calculate the wiggle room before you start, rather than being shocked by any additional charges that might come your way. However, it's not always smart to go for the cheapest estimate.
It will be tempting to go for the lowest quotes once you start interviewing different contractors, or choosing cheaper materials; yet, you need to resist this urge as it's not always the smartest thing to do.
4. Investing Too Much Money
Just like you shouldn't adopt a mindset of choosing the lowest estimate, it's important to not spend too much. If you are on a limited budget, or you have given the priority to certain remodeling projects, then you need to stick to these plans.
Avoid spending too much money on extras and luxuries for the bathroom such as self-flushing fancy toilets, or renovating the kitchen and buying high-end appliances that cost an arm and a leg. You need to consider what you need first and, then, your wants, and, then, if you still have money to spare, you can choose certain extra items that you would like to have.
Approaching these renovation projects with the mindset of doing everything all at once is not ideal in these situations. You need to put a plan on what you want to do and the amount of money that you will need. It's also important to go neither for the cheapest estimates nor for the highest ones. Pick what's right for you and your house.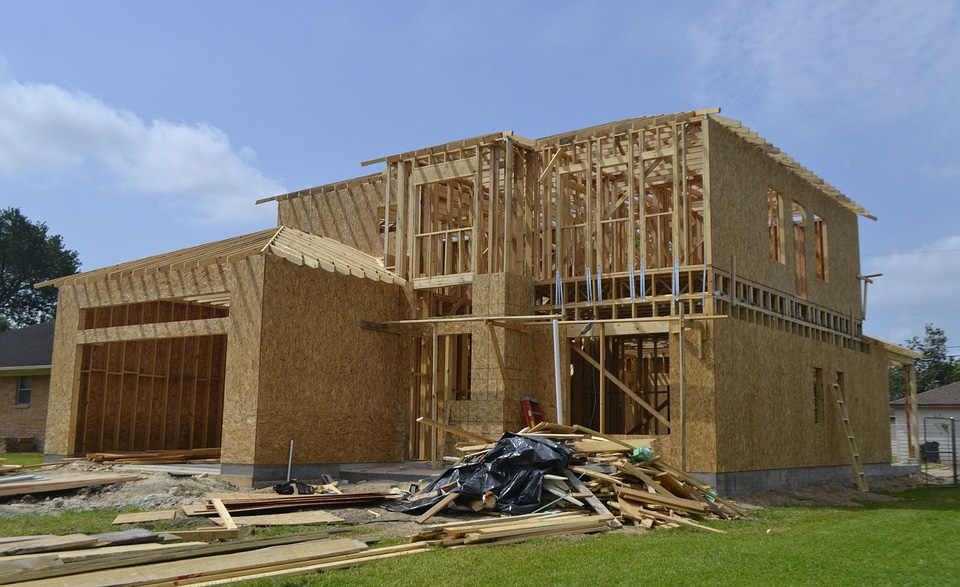 Beware of Scams as Well
You should also keep an eye for those who help you with the remodeling. Make sure you ask for proper license all those who you hire to do the work. It is not uncommon that many questionable contractors start the job after getting an advance fee only to stop showing off after the money was received. Look online for companies with good reviews before handing out your hard earned cash. Ask for references and don't be afraid to check out their BBB page, if they have one.
You can also officially report the scammers to the Federal Trade Commission using the link below:
How To Protect Yourself More

If you want to be the first to find out the most notorious scams every week, feel free to subscribe to the Scam Detector newsletter here. You'll receive periodic emails and we promise not to spam. Last but not least, use the Comments section below to expose other scammers.
---
Verify a website below
Are you just about to make a purchase online? See if the website is legit with our validator:
vldtr®
Searching:

Domain age, Alexa rank, HTTPS valid, Blacklisting, SSL certificates, Source code, Location, IP address, WOT Trustworthiness, Spam reports, Advanced technology, Privacy Policy, Terms of Use, Contact options

TOP 3 MUST-WATCH FRAUD PREVENTION VIDEOS
1. Top 5 Amazon Scams in 2023
2. Top 5 PayPal Scams in 2023
3. How To Spot a Scam Email in 2023
Selma Hrynchuk
Senior Editor at Scam Detector Media, Selma is a fraud prevention specialist with a wealth of experience in private investigations and collaborations with law enforcement. A captivating public speaker, Selma educates audiences about scams and personal safety. Through her insightful writing, she exposes criminals and shares essential tips for staying secure. Selma is a dedicated guardian against fraud, committed to unmasking deception and promoting integrity.