The Credit Repair Scam is a notorious fraud activity that has gained popularity recently. During the pandemic, several people lost their jobs or businesses, while most of the world started to spend more time on the Internet. It led to an incredible increase in online fraud, from identity theft to credit scores ruined within days.
In this article, we'll take an in-depth look at how the Credit Repair Scam works, what tricks scammers use to lure victims, and how to avoid falling for this sort of scam. We will also explore ways to repair your credit and improve your credit score, so stick around.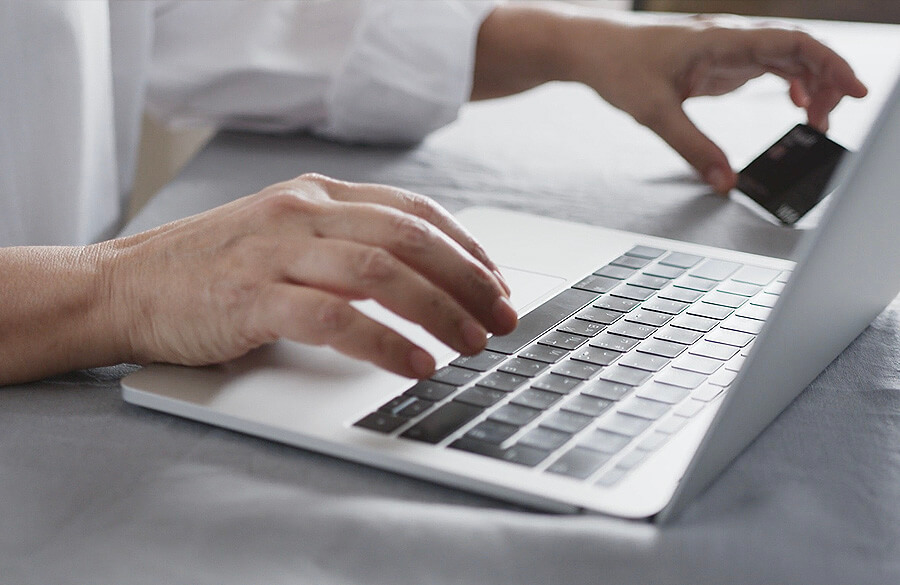 What is the Credit Repair Scam?
Credit repair is the long process of fixing errors, inaccuracies, and fraudulent activities on your credit report to improve your credit score. Unfortunately, some individuals and organizations exploit people's desire for a better credit score and use it to scam them out of their money.
The credit repair scam involves fraudsters promising to remove negative items from a victim's credit report, regardless of the accuracy of the information.
How the Credit Repair Scam Works
The credit repair scam often starts with unsolicited emails, phone calls, or advertisements offering a quick fix to your credit score problems. These scammers claim they can remove bankruptcies, foreclosures, late payments, or collections from your credit report. They may also claim that they can create a new credit identity or offer a "credit privacy number" that you can use instead of your Social Security Number (SSN) to apply for credit.
To lure in their victims, the scammers may use taglines like "Fix your credit fast," "We can erase your bad credit history," or "100% guaranteed credit repair." They may also quickly ask for an upfront fee or charge a monthly service subscription.
Once the scammers have convinced you to sign up for their services, they will request your personal information. That includes your Social Security Number and of course other sensitive details. They may also ask you to dispute negative items on your credit report, even if they're accurate, by sending letters to the credit bureaus or creditors. In some cases, the scammers may create a fake, illegal dispute letter.
After receiving your payment and personal information, the scammers may disappear or provide little to no service. Your credit score may worsen because of the false disputes and inquiries the scammers made on your behalf.
Tips To Avoid Falling For The Credit Repair Scam
Here are six super efficient tips in order to help you avoid falling for the Credit Repair Scam:
Do not trust unsolicited emails, phone calls, or advertisements offering credit repair services. Legitimate credit repair companies do not send spam emails or make cold calls.
Check the company's background and reputation. Research the company on the Better Business Bureau's website and read reviews from other customers. Check out our Scam Detector website validator to see if their platform is listed as suspicious.
Avoid companies that ask for an upfront fee or guarantee results. Legitimate credit repair companies charge only after they have provided the promised services.
Install a powerful browser extension such as Guardio on your computer to immediately get an alert if the website opening on your device is harmful.
Never share your SSN or other sensitive information with strangers.
Be wary of firms or companies that ask you to dispute accurate negative items on your credit report. Alternatively, to create a new credit identity.
Watch the clip below to see the video format of the Credit Repair Scam:
But what happens if you really need help with improving your credit score? Here are some tips below.
How To Improve And Repair Your Credit Score On Your Own
If you have legitimate negative items on your credit report, you can repair your credit by following these steps:
Get an easy and free copy of your credit report from any of the 3 credit bureaus (Equifax, Experian, and TransUnion) at www.annualcreditreport.com. Do it now.
Review your credit report very carefully and dispute any errors or inaccuracies with the credit bureaus or creditors.
Pay your bills on time – if possible – and in full every month.
Reduce your credit card balances. Keep your credit utilization ratio below 30%.
Avoid opening new credit accounts unnecessarily.
Monitor your credit report yourself, on a regular basis, to ensure that it is accurate.
Another alternative is to try the link below:
How To Protect Yourself More
As you could see, the credit repair scam is a fraudulent activity that preys on people's desire for a better credit score. Scammers promise quick fixes and guaranteed results, but their services often do more harm than good. By following the suggestions we outlined above, you can certainly avoid falling for this type of scam. Be also aware of the Free Credit Report Scam. Protect your personal and financial information.
Remember, repairing your credit takes time and effort. No quick fixes or magic solutions can erase accurate negative items from your credit report. However, you can indeed improve your credit score and achieve your financial goals with patience and diligence.
If you struggle with debt or need help managing your finances, there are legitimate credit counseling services and nonprofit organizations that can provide guidance and support. You can also consult an attorney or even better a financial advisor to help you navigate the complex world of credit and debt.
Be cautious of anyone promising a quick fix to your credit problems. Protect your personal information, do your research, and take control of your financial future. Taking the necessary steps to repair and improve your credit score.
How To Report a Credit Repair Scam
Let your close family and online friends know about the Credit Repair Scam. Feel free to share this page if it was helpful. Meanwhile, you can report scammers and any other suspicious activity to the Federal Trade Commission (FTC) using the portal below:
If you want to be amongst the first to receive notifications about the most notorious scams every week, subscribe to our Scam Detector newsletter. You will receive periodic emails from us with insightful tips. That will include how to prevent fraud and information about the newest tools you can use to fight crime.
Meanwhile, feel free to educate yourself with some other credit-related articles. They are listed under this paragraph, so that you know more about online security. Last but not least, if you have any bad experiences, make sure to use the comments section below to expose other scammers.
---
Verify a website below
Are you just about to make a purchase online? See if the website is legit with our validator:
vldtr®
Searching:

Domain age, Alexa rank, HTTPS valid, Blacklisting, SSL certificates, Source code, Location, IP address, WOT Trustworthiness, Spam reports, Advanced technology, Privacy Policy, Terms of Use, Contact options

TOP 3 MUST-WATCH FRAUD PREVENTION VIDEOS
1. Top 5 Amazon Scams in 2023
2. Top 5 PayPal Scams in 2023
3. How To Spot a Scam Email in 2023
Selma Hrynchuk
Senior Editor at Scam Detector Media, Selma is a fraud prevention specialist with a wealth of experience in private investigations and collaborations with law enforcement. A captivating public speaker, Selma educates audiences about scams and personal safety. Through her insightful writing, she exposes criminals and shares essential tips for staying secure. Selma is a dedicated guardian against fraud, committed to unmasking deception and promoting integrity.