YouTube Spam Complaint Scam: How It Works
YouTube hosts over 31 million accounts created by people around the world in the last 13 years. If you are one of those enthusiastic users (as a matter of fact, even if you are not), watch out for the insane variety of YouTube scams. The latest one going around today is the Spam Complaint Email. How does it work?
Cybercrooks send mass emails advising the recipients that there has been a spam complaint filed against them. How does this messages look like? Let's take a quick glance.
Watch the video below to see in action the YouTube Spam Complaint scam exposed:
YouTube Complaint Email Scam Video
The content of the email looks very realistic and – as you can see below – it features the YouTube branding and style. Here is what the message reads:
"We've received a complaint that your channel has lots of spam videos. Please check and edit the spam videos we have marked by clicking on the link below. Otherwise, if you don't edit spam videos on your channel, your channel will close in 24 hours. Thank you for your patience in this process. Click for details".
If you open the link provided in the message, a new page pops up offering a fake login portal, see below. However, that form is not what the real credentials page YouTube prompts when there is the case.
The biggest red flag here is the domain name that this notification comes from (z-login-page.com), rather than www.youtube.com.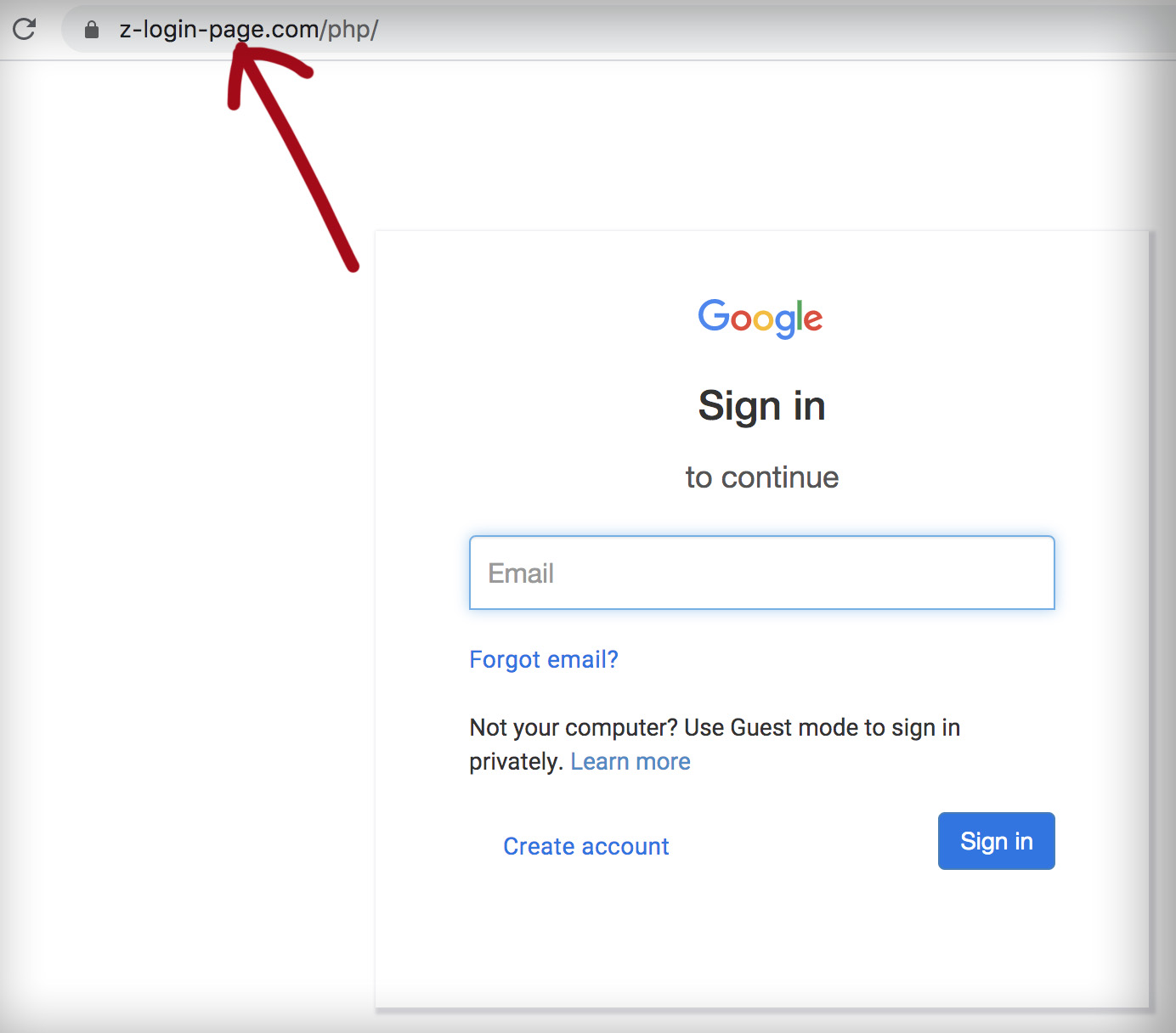 YouTube Spam Complaint Scam: How To Avoid
Ignore the email and go ahead with your day – this is just another phishing trick. When making any required account changes, such as password updates or removal of old content, only do so on the actual platform. That means you should type in your browser www.youtube.com first, then go from there.
If you are really in trouble, you will get a notification in your YouTube account inbox too, not just via email.
YouTube Complaint Scam: How To Report
Warn your family and friends about the YouTube Spam Complaint Scam by sharing this article on social media using the buttons provided. You can also officially report the scammers to the Federal Trade Commission or directly to YouTube using the link below:
How To Protect Yourself More

If you want to be the first to find out the most notorious scams every week, feel free to subscribe to the Scam Detector newsletter here. You'll receive periodical emails and we promise not to spam. Last but not least, use the Comments section below to expose other scammers.
---
Verify a website below
Are you just about to make a purchase online? See if the website is legit with our validator:
vldtr®
Searching:

Domain age, Alexa rank, HTTPS valid, Blacklisting, SSL certificates, Source code, Location, IP address, WOT Trustworthiness, Spam reports, Advanced technology, Privacy Policy, Terms of Use, Contact options

TOP 3 MUST-WATCH FRAUD PREVENTION VIDEOS
1. Top 5 Amazon Scams in 2023
2. Top 5 PayPal Scams in 2023
3. How To Spot a Scam Email in 2023
Selma Hrynchuk
Senior Editor at Scam Detector Media, Selma is a fraud prevention specialist with a wealth of experience in private investigations and collaborations with law enforcement. A captivating public speaker, Selma educates audiences about scams and personal safety. Through her insightful writing, she exposes criminals and shares essential tips for staying secure. Selma is a dedicated guardian against fraud, committed to unmasking deception and promoting integrity.