Best Ways to Avoid Resume Writing Services Scams
There are only a few people in the world who would not fancy getting a highly-paid job with a long and high career ladder to climb. Nonetheless, climbing this ladder is not that easy, especially if you are not allowed to make at least the first step. That is, in order to start building one's career, there is, first of all, a need for getting employed. This is exactly the time for writing a professional resume, as this is the first thing that the recruiters look for.
Of course, you might want to turn for help to the professional writers on the Internet, and it would be a truly wise decision. However, there is a slight possibility of falling a victim of the resume writing services scam, as some of them are not that proficient as they seem to be at first sight. This article will tell you how to avoid resume writing services scams to end up with a professionally written curriculum vitae.
Define the Warning Signs
Every service offered on the internet has its pros and cons. If you happen to see that the number of pros outdistances the number of cons or that the cons are almost absent, you should be concerned. Thus, if you see that the writing offer is, as the popular song goes, "too good to be true" – consider changing it with immediate effect.
One more thing that should keep you away from ordering from a particular service are the promises that are too sweet. Remember, no resume writing service cannot guarantee your employment; everything they can guarantee is that your resume will be written professionally. If you see, for example, a banner on the service's website claiming: "Our resume will guarantee you good employment!", you should better stay away from dealing with this service.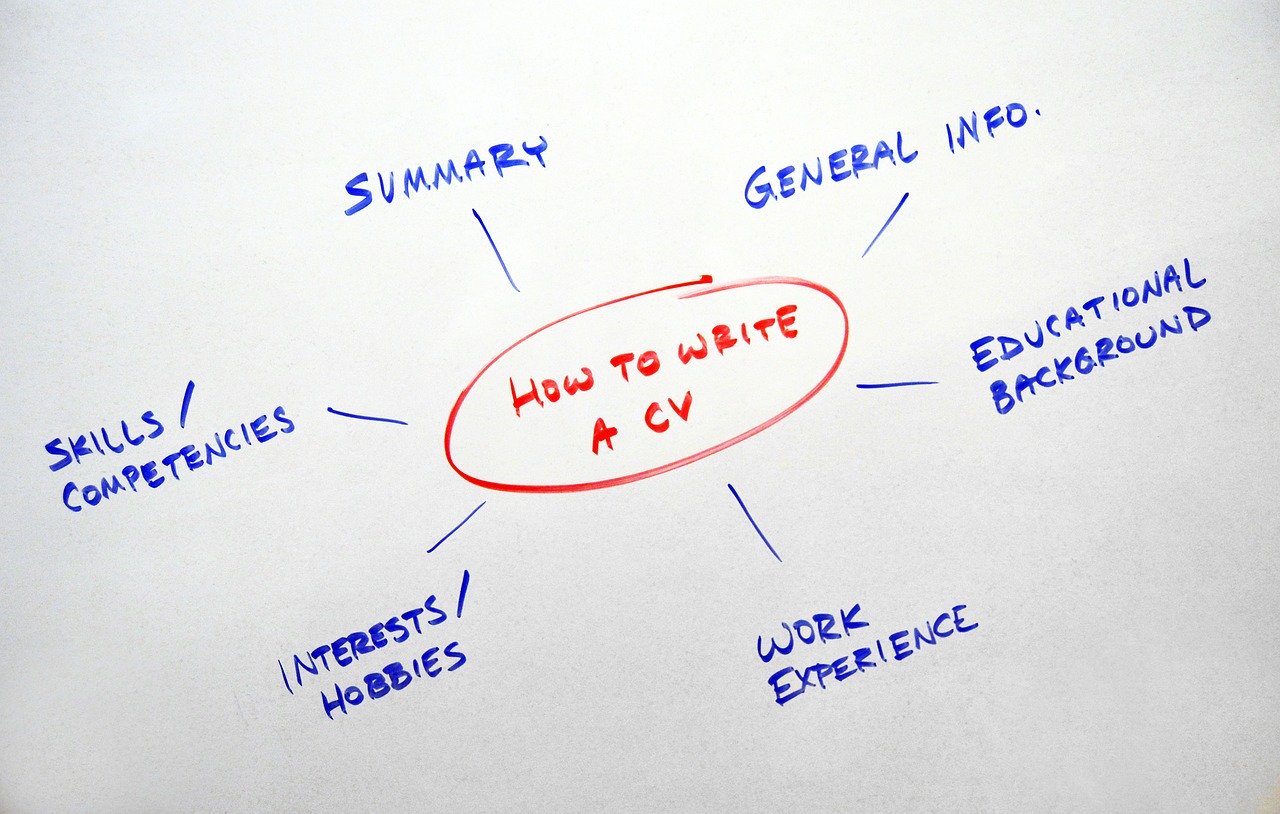 The third warning sign that you should be aware of boils down to the extremities in the prices. If you will see that the prices are too high or too low, it should also make you refrain from ordering a resume from this service. If you fancy learning more about why extremely high and low prices are telling about nothing else but a scam, here comes an interesting article for you to read. You can always pose some questions to the service and ask them to justify the prices provided.
For instance, if you see that the the same company can write you a resume for either $20 or $400, make sure that you ask them about the price coverage. That is, ask them to explain the difference between the low-budget and high-budget resumes. If they are not able to explain it to you, go on and report a scam.
Finally, you should know that the lack of human interaction tells you about nothing else but about the fact that this service is a scam. Here comes a logical question for you to answer: how anyone can write a resume for you while knowing absolutely nothing for you? The answer is they cannot. The service has at least to ask you to upload some information about you, if they do not, consider canceling the transaction and never dealing with them again.
Check If There is a Real Writer for You
Remember, you have to be able to talk to the writer who is going to write your resume. That is, it is your inalienable right to talk to the writer directly and choose the one that suits you the most. The service cannot "assign" you with a writer having not offered you a couple of options to choose from. Each reputable resume writing service must contain a button saying here you can choose resume writer online. As soon as you have chosen your writer, you have to be able to talk to him or her directly. When you start negotiating with the writer or the company's representative make sure to ask them the following questions:
1. What is their experience as of up to date of your conversation? How many resumes have they written for their customers?
2. Are there any examples of the resumes that they can provide? Is there a portfolio to share with the customers?
3. Are there any reviews available to read? Have those reviews been written by the third-parties or the company's real customers?
4. What is the company's history? That is, how did they get into the resumes writing business, and what makes them continue with it?
5. Are there any customers that have reported having been employed after submitting a resume written by the company?
Make sure that each of the questions that you ask is being met with a decent answer. Listen or read carefully and try to identify any attempt of your interlocutor to search for loopholes and not answer the questions directly. You can find more information on how to conduct a proper interview with the potential resume writer in this article.
Ask for Advice
You are fully eligible to think that you are the only one using the services of professional resume writers because you are the only person in the world who does not know how to write his or her resume. Well, let me tell you something, every single person who orders a resume online thinks so, while the truth is that there are thousands and even millions of people order resume writing services daily. Thus, there is a great database of individuals to ask for a piece of advice from.
Of course, you might go to the online forums and ask for help there. Nonetheless, those are not the best places for getting advice on professional writing services. Meanwhile, reading to some reputable articles on the job-related websites, like, for example, LinkedIn, might be a great idea. Furthermore, you might not know but there is the National Resume Writers' Association. If you contact this organization, its representatives will eagerly provide you with the full list of registered writing professionals and their credentials.
You will be able to get to know about all the certifications that the writers hold and thus judge their writing aptitudes. Finally, you can always ask your friends who might have already used such services. There is no better adviser than a person who has already tried using the same-type services as they have been through all the ups and downs of the industry.
Do Not Hire a Writing Mill
The last but not the least piece of advice on how to avoid a scam when searching for a professional resume writer is to search for a good writer who might not be specialized in writing resumes but is good in writing. Such a writer will spend a couple of days writing for you, but you will get an originally written resume that will look like none of the ones stamped by writing companies daily.
That is, you would not want your essay to be written by the services that produce thousands of resumes for their customers. You want to have a resume that looks like no other and this is the best way to do it. Here you can find some more information about how to avoid a scam when searching for a job.
Conclusion
Finding a proper resume writer these days is not easy as there is a lot of companies that are simply not reliable. However, if you follow the aforementioned steps, it is extremely unlikely that you will become a victim of a scam. Remember, you need to get to know as much as possible about the service. Then, you have to be able to choose a writer and learn all the information you need about him or her. Pay attention to the prices and have a great look at what the other people say about the service of your choice. This is how you can choose writing service possible and end up having a brilliantly written resume.
Employment Scams: How To Report Them
Warn your family and friends about the resume writing red flags above by sharing this article on social media using the buttons provided. You can also officially report the scammers to the Federal Trade Commission using the link below:
How To Protect Yourself More

If you want to be the first to find out the most notorious scams every week, feel free to subscribe to the Scam Detector newsletter here. You'll receive periodic emails and we promise not to spam. Last but not least, use the Comments section below to expose other scammers.
About the Author
Jennifer Broflowski is a reputable resume writer with more than ten years of experience in writing articles, resumes, essays, etc. Having graduated from the University of South Australia where she studied literature and has been an editor of the university's journal, Jennifer decided to connect her life with something language-related and became a professional writer.
---
Verify a website below
Are you just about to make a purchase online? See if the website is legit with our validator:
vldtr®
Searching:

Domain age, Alexa rank, HTTPS valid, Blacklisting, SSL certificates, Source code, Location, IP address, WOT Trustworthiness, Spam reports, Advanced technology, Privacy Policy, Terms of Use, Contact options

TOP 3 MUST-WATCH FRAUD PREVENTION VIDEOS
1. Top 5 Amazon Scams in 2023
2. Top 5 PayPal Scams in 2023
3. How To Spot a Scam Email in 2023
Selma Hrynchuk
Selma is a fraud prevention specialist renowned for her expertise in private eye investigations and a remarkable partnership with law enforcement agencies. Beyond her investigative triumphs, her public speaking engagements and written works have empowered countless individuals to protect themselves and stay ahead of deceptive schemes. Selma's legacy shines as a tenacious agent of change, unyielding in her commitment to battling fraud and ensuring a safer world for all.