Travel Club Scam: How It Works
Travel lovers, beware of the Travel Club Membership scheme, aka the Exclusive Travel Club Scam.
You hear from friends, flyers in the mail, or cold calls, that there is a great event coming to your city. You're invited to a travel club conference offering an amazing opportunity: a travel club membership like no other. If you qualify, you could save several thousands of dollars on your future trips. The conference is huge and is held at a convention center. They might even promise free airfares. At the door, they will ask for your personal information and credit card. How does the scam work?
Watch the video below to see the Travel Club scam exposed:
After a promising presentation underlying the benefits, which are amazing, they will proceed to pressure you into buying a lifetime membership in the travel club, which could cost up to $7,000 plus processing fees and annual dues exceeding $200. Little do you know that the 'great' deals for your future trips will be the same as you could find them online yourself.
If you're traveling from the United States, Canada, Australia, or the United Kingdom you should be aware.
Travel Membership Club Scam: How To Avoid
Stay away from this kind of travel club scams, they're already under the FBI lens. Use only reputable companies that have a legitimate reward system in place. There are tons out there. Create your vacation and find an affordable travel club on your own terms.
If you see a travel club that piques your interest, type the name of the company that runs it into BBB.org. If you can't find the name of their mother company it should be a red flag, but it should be in the About Us section or the footer of the website.
Best Travel Clubs To Join
If you're looking for the best travel clubs to join, try to avoid paying annual fees and focus more on the content of their offering. Don't be afraid to consider life-changing trips such as The SPARK Experience, a viral event for people who are selected to join according to their charisma and life lessons, regardless of their age or job. You can apply on their site. You can also watch the video below about one of their experiences:
Travel Club Membership Scam: How To Report

Make your family and friends aware of the Travel Club Scam by sharing it on social media using the buttons provided. You can also officially report the questionable travel club companies to the Federal Trade Commission using the link below:
EXCLUSIVE: "The Scam? Travel Club Companies Sell Dreams, Not Experiences"
We invited Sorin Mihailovici, the founder of The Spark Experience and producer of the TV show Travel by Dart, for an interview on travel club scams. You can see some invaluable insights below from a professional who traveled to over 50 countries, encountered a lot of fraudulent practices, and now created a fabulous event that captured the world's attention.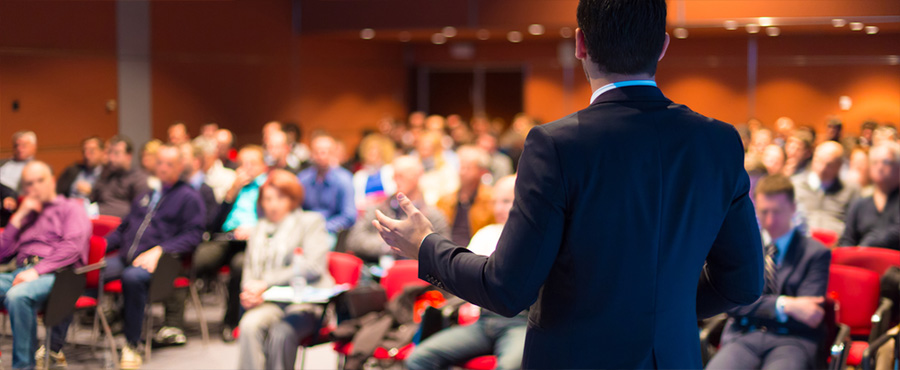 Scam Detector: Sorin, let's get into the deeper levels of the travel club membership scams. Why do they work?
Sorin Mihailovici: When it comes to travel, people always like to brag about their findings. Think about it, how many times have you heard your friends saying things like: "I found a great deal"? Offering a great deal – or what the client thinks is a good deal – is the hook that catches everyone. You get invited by a friend to this fancy presentation. Lots of people in suits and ties, champagne, some apparently famous guest speakers, etc. You feel important, right? There, you feel you're in a different community. You want to be there forever. And pay the price. The truth is, once you're done with that evening, you'll never see them again.
SD: What do you mean?
SM: They will ask everyone to come with their credit cards ready. Then, they create this hype for the three-hour presentation, everyone applauds. They make you feel like you will NEVER find a deal like this. Videos with amazing sceneries, crystal clear water, hot girls and cabana boys, and so on. Victims have their jaws dropped. The climax ends with them asking everyone to sign up at the door as the exclusive travel club membership is only available that night.
"The Scam Comes in Two Variations
"
SD: Why do you say that "you'll never see them again"?
SM: You noticed that I didn't even say anything about the price, right? The whole point is that these questionable travel club companies sell dreams, not experiences. The only experience that the buyer is going to have is a horrible one. Why? The scam comes in two variations. In the first one, the travel clubs sell you a number of trips per year for a price that they call amazing. They promise free airfares, free hotels, and so on. If you do the math, it would make sense to pay a few thousand dollars for all the number of trips you're promised.
SD: And what happens?
SM: The platform is made in such a way that you will never be able to redeem those trips annually or for the period mentioned. Why? Because you never read the 3-pages fine print that you agreed on at the presentation that night. People in the line-up behind you, the excitement, the hope, the dream – all made you sign the contract without reading every word. When you try to call them – weeks after weeks – they don't pick up the phone or return your money. However, not all the travel club companies are scams, don't get me wrong.
Timeshare Presentation Traps
SD: How about the second variation of the scam?
SM: The second one refers to timeshare presentations. All these high-pressure events get the victims to purchase a timeshare instead of trips. They invite people to come to these conferences and keep in there for hours promising exclusive deals. In reality, it is the same scheme as the one mentioned earlier. Got everyone so excited about lies, drinks, and caviar that a signature is the biggest mistake you'll make.
SD: What should people look for?
SM: Research the name of the company that organizes the event. Dig deeper into who really is behind it, not just the name of the event of the travel club. Type the name of the company in your search engine and add the word 'scam', 'reviews', or 'complaints' at the end. You'll be surprised about what might come up.
"Make A Wish Foundation For Adults"
SD: You created a special, exclusive event for people: The Spark Experience. Why?
SM: It is about the reason I was mentioning earlier. Spark offers experiences, not dreams. You will live your dreams here, with us, whether you are looking for solo travel, 40th birthday trip ideas for couples, or father-son trips. It is an exclusive event because I want to personally be there with people who qualify to be part of this. More of an intimate group, so you don't get lost in the shuffle. The idea is that you will have a life-changing experience. The most important thing will be the people you're with – there will be selected applicants only who will inspire you and can teach you a thing or two.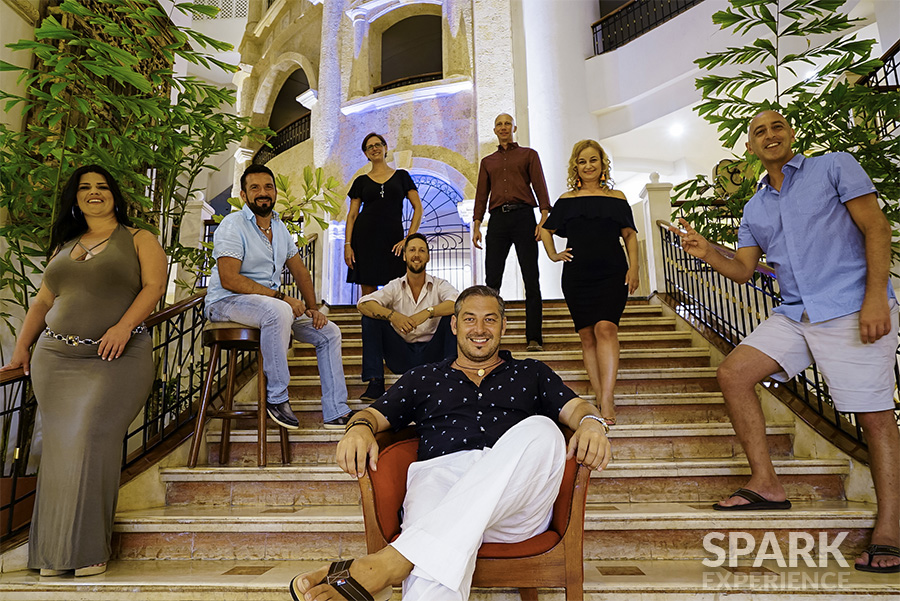 SD: It seems like a Make A Wish Foundation for adults. What made you do this?
SM: People tend to have more regrets as they get older. My dad paralyzed at 42 and been a vegetable since. Mom had to take care of him for 27 years. They told me the only regret they have is that they never traveled enough. I realize there are millions of people like that in the world. I want to help them. SPARK is for those who have been working 9-5 hours and never had time for themselves, for those who want to recharge their life and press the reset button, for the midlife crisis individuals who don't want to have regrets, for those who want to surprise their partner with an extraordinary birthday or anniversary gift, or even for those who want to finally get out of their comfort zone.
SD: Tons of people like that, true.
SM: We're there for them. There are a lot of people that are less in the spotlight due to various reasons, such as children or physical appearance. People need to feel love and appreciation at any age. They want to say "I still got it" occasionally, as they tend to have more insecurities as time goes by. That's what we're here for.
SD: So with SPARK the regrets are never settling in!
SM: That's why it is called SPARK. This event will spark all your senses.
SD: Thanks for the insights about the travel club membership scams! 
---
Verify a website below
Are you just about to make a purchase online? See if the website is legit with our validator:
vldtr®
Searching:

Domain age, Alexa rank, HTTPS valid, Blacklisting, SSL certificates, Source code, Location, IP address, WOT Trustworthiness, Spam reports, Advanced technology, Privacy Policy, Terms of Use, Contact options

TOP 3 MUST-WATCH FRAUD PREVENTION VIDEOS
1. Top 5 Amazon Scams in 2023
2. Top 5 PayPal Scams in 2023
3. How To Spot a Scam Email in 2023
Selma Hrynchuk
Selma is a fraud prevention specialist renowned for her expertise in private eye investigations and a remarkable partnership with law enforcement agencies. Beyond her investigative triumphs, her public speaking engagements and written works have empowered countless individuals to protect themselves and stay ahead of deceptive schemes. Selma's legacy shines as a tenacious agent of change, unyielding in her commitment to battling fraud and ensuring a safer world for all.