12 Funeral Scams Everyone Should Be Aware Of
Are you looking for cheap coffins for sale or trying to buy caskets online to help with funeral costs? Beware of several funeral scams out there, whether it's about pine, wooden, baby or pet caskets. Let's take a look.
Most of the time, funerals are organized in a hurry, since nobody really knows when one's time is up. In the sad days following a death, the bereaved people in charge take several emotional overspending decisions – and the funeral directors know that. Below are 12 funeral scams everyone should be aware of.
Watch the video below to see a shocking hidden camera investigation exposing shady Funeral markups and upselling:
We have to start by saying that most of the funeral directors are honest and try to help you genuinely. All of the scams below refer to sellers with deceptive practices with don't comply with the Federal Trade Commission's Funeral Rule. Let's dive into it.
1. Top Funeral Caskets For Sale Approach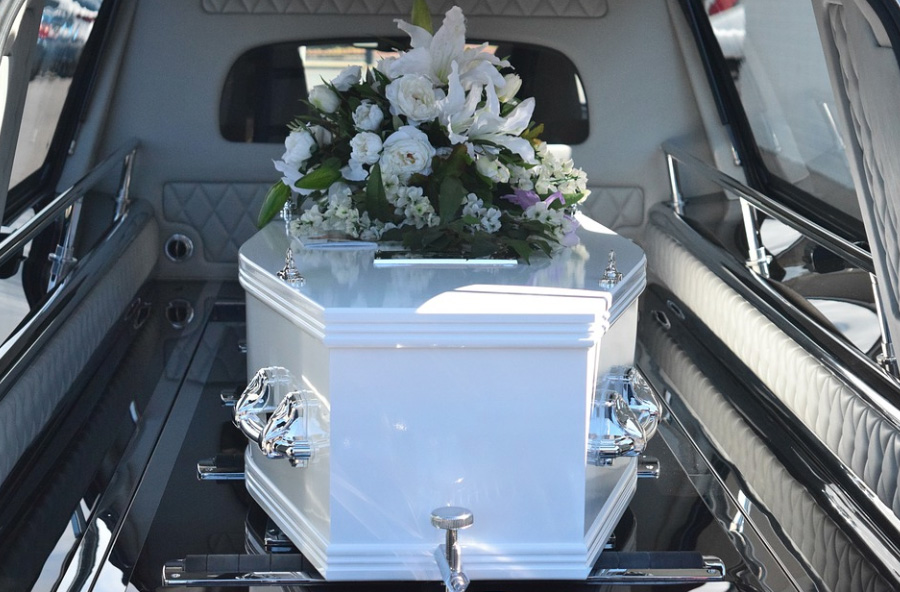 One of the tricks used by a misleading funeral director is showing the 3 most expensive caskets in the house, worth a few thousand dollars each. The company has more coffins in their inventory, but when it comes to a funeral, studies show that people always choose one of the first three caskets shown.
FTC requires that all funeral homes provide you with three pricing lists: one for all goods and services offered, another for caskets and a third for grave liners or "outer burial containers." Essentially, the FTC's Funeral Rule forbids funeral homes from requiring services that must be optional by law, such as embalming.
It also prohibits funeral home on insisting that caskets and other items be bought from them as a condition of providing memorial services.
2. Rubber Gasket Caskets
Another shameless scam is when sellers promote 'protective' caskets. These coffins have a thin rubber gasket around the edge and are advertised by the salesman as 'protection against the penetration of biological entities'.
'The body will be preserved for a longer period, maybe years', they say. Just because of that benefit, the seller will add another $800 to the cost of the casket, while in reality the mounting of the rubber is probably worth $25.
3. Prepaying For a Funeral
Be very careful if you are required to pay everything upfront. Refuse that and find a different funeral director. Not too long ago, FBI busted of a prepaid funeral scheme in which some 97,000 people in 16 states lost more than $450 million in funeral goods and services that were paid for in advance but never provided.
4. Funeral Home Unpaid Balance
The Funeral Home Unpaid Balance call is one of the nastiest scams that could happen to you after losing one of your family members. Let's say the funeral you organized was two days ago.
The phone rings: "Hello, this is Shawn Flemming from the funeral home. Sorry to bother you, our condolences again. I know it's a tough time and you just had the funeral two days ago, but you still owe us a balance of $135.75."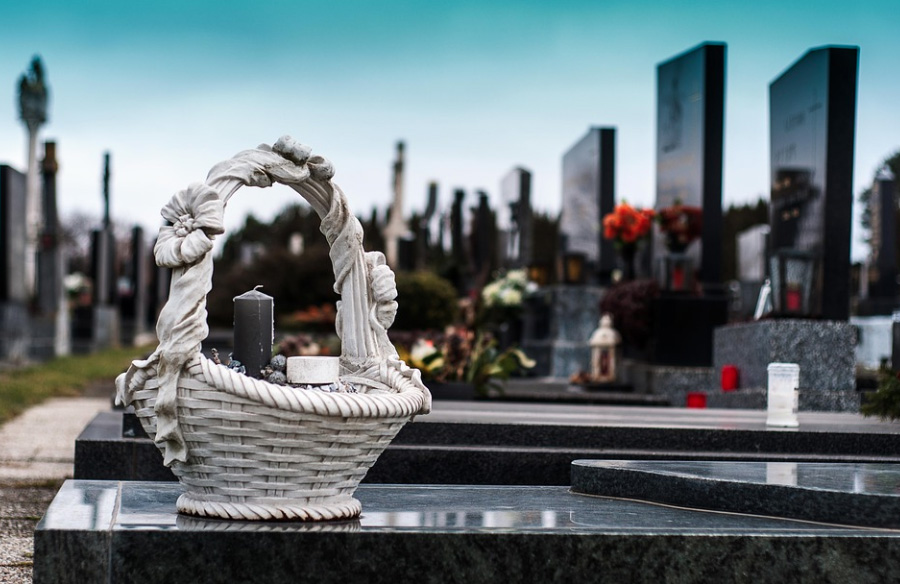 "We don't want to keep calling you since you are going through a difficult time, but it's better for you to pay as soon as possible, as interest will be added daily and we know you spent a lot of money already." Then he will ask you to pay through the phone with your credit card. How is this a scam?
Criminals check daily obituaries and know exactly all the details about the event: your name, the deceased, the funeral home, etc. This scam is very hard to avoid by families that actually still have a legitimate balance to pay.
5. Funeral Packages Discount
The Funeral Packages Discount scam is very tricky. FTC's Funeral Rule requires funeral homes to allow the use of a casket you buy somewhere else without charging an additional fee. However, many funeral homes try to get around this law with deceitful packages. How?
The packages offer so-called deals that reduce the price of the caskets but make up the difference by increasing the funeral director's fee. What is that?
A director's fee is legitimate and covers his time to plan the funeral, make arrangements with a cemetery and obtain required permits such as a death certificate. According to the FTC, these tasks should take about four hours or less and should not be an enormous expense.
6. Mandatory Embalming
Do not fall for the Mandatory Embalming request from certain funeral houses. Some states require embalming when transporting the body between states. As a result, it can be a significant profit source in the burial business, so some funeral house may push for it. Maybe a little bit too much, making it illegal.
7. Giving You The Guilt Trip
A death in the family is always a tragedy. When dealing with a funeral home, bring a close friend to the face-to-face meetings. You might be too fragile mentally to discuss business, so having a trusted person helping you remain objective and take practical decisions is critical. Especially when a sneaky sales guy throws guilt references in regards to the deceased, and you end up upgrading to a $6,200 coffin.
8. Cremation Caskets and Containers
Beware of the funeral directors saying that having the body in a casket for the cremation is mandatory. Crematoriums only require a basic body bag to help contain the body's fluids before the cremation. Other packages may include caskets to go into the crematorium, but they are not a must. If they tell you a coffin is needed, stay away.
9. Burial Insurance
Some funeral directors may ask you about your insurance, and that's okay, as they probably will try to help you out with the funeral costs being low. However, there are some who use that information for the reverse purpose.
They might try to squeeze every penny out of your insurance policy by steering you towards a package that is somehow priced right at the amount your insurance policy covers. If you hear: "Are there other family members who can contribute if it goes over?" – well, that might be a red flag.
10. Funeral Packages Customed To Your 'Hood'
Questionable practices include funeral directors asking more questions than necessary. One of them would be what neighbourhood you live in – and your brother, sister, and rest of the family. This would give him a good insight on what expenses you can afford and what kind of packages he can prepare. Something to think about.
The last two scams are not relational funeral home-client type of scams but refer to cybercriminals victimizing worldwide with the help of the technology. Let's take a look:
11. Funeral for a Baby
The Baby Funeral Scam comes across as a campaign that is fundraising money to pay for a newborn's funeral, or someone very young. A very emotional presentation and pictures make you feel really upset.
Criminals pull this scam online (promotion on social media), but also in actual stores, by regularly emptying the donation jars. The images of the kids are stolen from the Internet.
Watch the video below to see the Baby Funeral scam, exposed:
If you decide to donate money, always check the final destination of your funds. There is no shame in that, although scammers try to make you feel guilty about it.
12. Fake Funeral Invitations
Although this is not a funeral house-client type of scam, you should be aware of it. Taking advantage of the tragic news, criminals email fake funeral notifications. Featuring a name and logo of a real funeral home, the message you receive appears to be an invitation to a funeral or remembrance service for an unnamed friend.
You are invited to get the details by clicking on a link or opening an attachment. However, when you do that, malware is unleashed on your computer to steal files, passwords and other sensitive information. Subject lines are anything that implies a "Funeral notification" or "passing of your friend."
Funeral Scams: How To Report Them
Let your family and friends know about these 12 funeral scams by sharing the article on social media here, using the buttons provided. You can also officially report the scammers to the Federal Trade Commission using the link below:
Report To The FTC Here
---
Verify a website below
Are you just about to make a purchase online? See if the website is legit with our validator:
vldtr®
Searching:

Domain age, Alexa rank, HTTPS valid, Blacklisting, SSL certificates, Source code, Location, IP address, WOT Trustworthiness, Spam reports, Advanced technology, Privacy Policy, Terms of Use, Contact options

TOP 3 MUST-WATCH FRAUD PREVENTION VIDEOS
1. Top 5 Amazon Scams in 2023
2. Top 5 PayPal Scams in 2023
3. How To Spot a Scam Email in 2023
Selma Hrynchuk
Selma is a fraud prevention specialist renowned for her expertise in private eye investigations and a remarkable partnership with law enforcement agencies. Beyond her investigative triumphs, her public speaking engagements and written works have empowered countless individuals to protect themselves and stay ahead of deceptive schemes. Selma's legacy shines as a tenacious agent of change, unyielding in her commitment to battling fraud and ensuring a safer world for all.