New York Scams: Don't Take Any Handouts While In Times Square
(with video below) There are a plethora of New York scams out there to avoid if you travel to the Big Apple, but today we focus on the CD Bully Scam. Let's imagine a scenario.
You are admiring the energy that Times Square has and the beautiful vibe that thousands of people are creating in the bright New York. As you are checking out the shops and the huge digital posters around, a street musician hands you a CD. "Hey check out my music, you'll like it. Take this!" He will ask you immediately what your name is, so as you are polite and respond, he starts autographing the CD for you. This way, it's hard to avoid the scam. He also points out at the other 'band members' so you can see there are many bullies around you.
As you take the CD and step away, he starts yelling. "Hey, hold on, you didn't pay! It's $10, don't run away!" Three or four other guys will surround you instantly. Many people get scared and pay $10, just to get away.
Watch the video below to see CD hustlers caught on camera in Times Square:
This is just one of the many scams happening in New York, from show tickets sales to entertainment rides.
New York Scams: How to Avoid the CD Bullies
In regards to the 'musicians' approach, do not take the CD in the first place. Don't be too polite, just don't touch whatever is handed to you.
If you do, when you try to give it back and they won't let you, just put the CD at their feet and walk away. Do your homework if you are just about to go to the New York.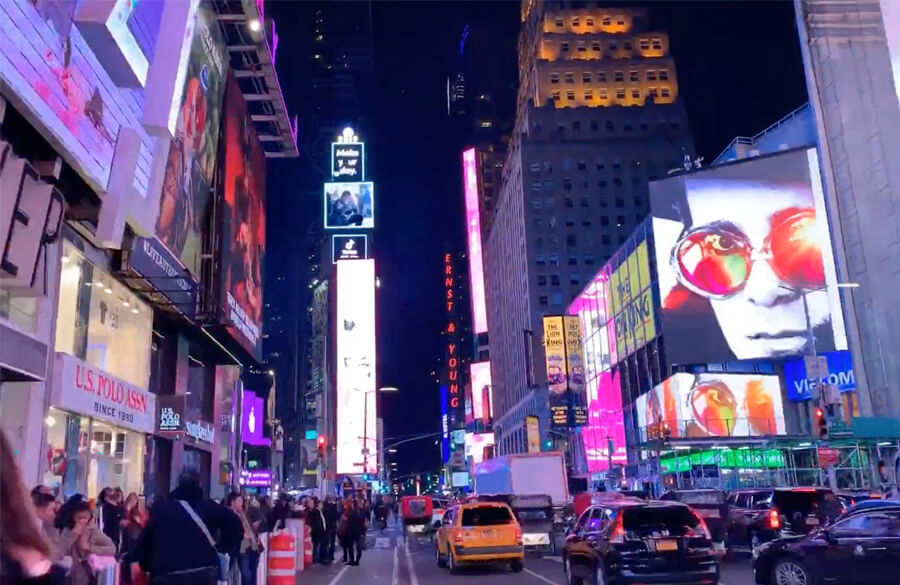 NY Scams: How To Report a Scammer
Warn your family and friends about the CD Bully Scam by sharing this article on social media using the buttons provided. You can also officially report the scammers and any other suspicious activity to the local police or the Federal Trade Commission using the link below:
---
Verify a website below
Are you just about to make a purchase online? See if the website is legit with our validator:
vldtr®
Searching:

Domain age, Alexa rank, HTTPS valid, Blacklisting, SSL certificates, Source code, Location, IP address, WOT Trustworthiness, Spam reports, Advanced technology, Privacy Policy, Terms of Use, Contact options

TOP 3 MUST-WATCH FRAUD PREVENTION VIDEOS
1. Top 5 Amazon Scams in 2023
2. Top 5 PayPal Scams in 2023
3. How To Spot a Scam Email in 2023
Selma Hrynchuk
Senior Editor at Scam Detector Media, Selma is a fraud prevention specialist with a wealth of experience in private investigations and collaborations with law enforcement. A captivating public speaker, Selma educates audiences about scams and personal safety. Through her insightful writing, she exposes criminals and shares essential tips for staying secure. Selma is a dedicated guardian against fraud, committed to unmasking deception and promoting integrity.