Investing in Land Scam: How it Works
(with video below) Thinking of investing in land? Beware of criminals. Read this article to see the How To Invest in Land scam exposed. Just as everyone wants to become a real estate guru by buying land for investment purposes, crooks are also in the game.
One day you come across an online ad selling a course on how to become a real estate property millionaire. You might also get a fancy high-end printed brochure in your mail featuring a great land investment opportunity. Everybody is talking about real estate and you decide to take the course, paying a good amount of money to register. The investment might pay off, so you don't mind. So where is the scam?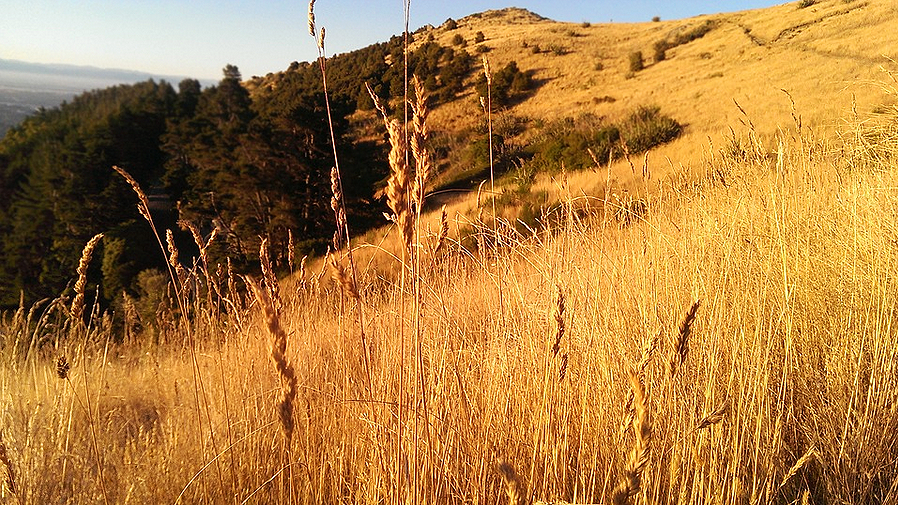 After finishing the course, you are introduced to your first great opportunity: an unbelievably cheap price for several acres of land, located either in your region or just a few states away (in Colorado there used to be 1-acre lots that were sold for $1,000US).
It looks really good. You are psyched. Then you decide to invest all your life-savings into this investment. The land really does exist, and yes, that's the price it will sell for – $1,000 an acre at most! Then what's the catch?
What the scammers didn't tell you is that the land is derelict, unsuitable for development or has already had planning permissions refused. Either way, you can't do anything with it and you are now landed with it – you may even find you are liable for charges related to the property. You've just lost not only the money for the course, but all your hard-earned savings and the scammers have done nothing illegal.
Sometimes, they don't even go to the trouble of organizing a course. They just post the land for sale as it is, because there is a good chance that somebody will fall for it.
Watch the video below to see 3 fatal mistakes people make when investing in land:
3 Mistakes In Land Investment Video
Land Investment Opportunities Scam: How to Avoid
If you consider investing in land, always research the prospect for the above-mentioned characteristics. Any land and property investment should not be done without due diligence. No real estate property millionaire would buy land without either going himself or sending an agent to inspect it thoroughly first. That's why they are millionaires. Also, make sure you do a proper research of the company that advertises it.
Talk to an investment advisor, but only after you do your diligence about him/her, too. There are a ton of legitimate land investment companies out there, so if you match the right advisor with the right organization, you could definitely score big. However, remember that like any other investment, profit is not guaranteed 100%. Last, but not least, don't be afraid to buy Investing for Dummies from a book store near you.
Buying Land for Investment Opportunities Scam: How to Report
Make your family and friends aware of the Land Investment Opportunity Scam by sharing it on social media using the buttons provided. You can also officially report the scammers to the Federal Trade Commission using the link below:
How to protect yourself more:

If you want to be the first to find out the most notorious scams every week, feel free to subscribe to the Scam Detector newsletter here. You'll receive periodical emails and we promise not to spam. Last but not least, use the Comments section below to expose other scammers.
Related Articles and Pages:
Full List of Real Estate Tips and Scam

Change My Address/Free Change of Address Scam

Real Estate Leads/ Mortgage Lead Generation Scam

Dual Flush Toilet/ Low Flow Toilet Rebate Scam

Mortgage Loan Modification Via HAMP/HARP Programs

Solar Panels For Your Home Scam
Water Heater Repair Emergency Plumbing Service

Fake Landlord Renting Property

Cheap Home Security Systems Scam

---
Verify a website below
Are you just about to make a purchase online? See if the website is legit with our validator:
vldtr®
Searching:

Domain age, Alexa rank, HTTPS valid, Blacklisting, SSL certificates, Source code, Location, IP address, WOT Trustworthiness, Spam reports, Advanced technology, Privacy Policy, Terms of Use, Contact options

TOP 3 MUST-WATCH FRAUD PREVENTION VIDEOS
1. Top 5 Amazon Scams in 2023
2. Top 5 PayPal Scams in 2023
3. How To Spot a Scam Email in 2023
Selma Hrynchuk
Selma is a fraud prevention specialist renowned for her expertise in private eye investigations and a remarkable partnership with law enforcement agencies. Beyond her investigative triumphs, her public speaking engagements and written works have empowered countless individuals to protect themselves and stay ahead of deceptive schemes. Selma's legacy shines as a tenacious agent of change, unyielding in her commitment to battling fraud and ensuring a safer world for all.