As the internet world continues to grow and expand, it's essential to be cautious when browsing and using websites. With the increase in online scams, it's becoming more and more important to know how to spot if a website is safe to use. This article will cover 7 surefire ways to ensure a website is safe before using it.
1. Check for SSL Certificate
One of the first signals to look for when checking if a website is safe is to check for an SSL certificate. An SSL certificate is a security technology that encrypts the data between a website and its users, making it more difficult for hackers to intercept the data. A website must have an SSL certificate to protect sensitive information, like login credentials, financial information, and personal information. But here is more.
To check for an SSL certificate you must do this:
Look for the padlock icon in your web browser's address bar.
If the padlock icon is present, click it to view the certificate information. The certificate information should show that the certificate is valid and issued by a trusted source.
Ensure the website's URL starts with "https" instead of "http" as this indicates that the website uses a secure connection.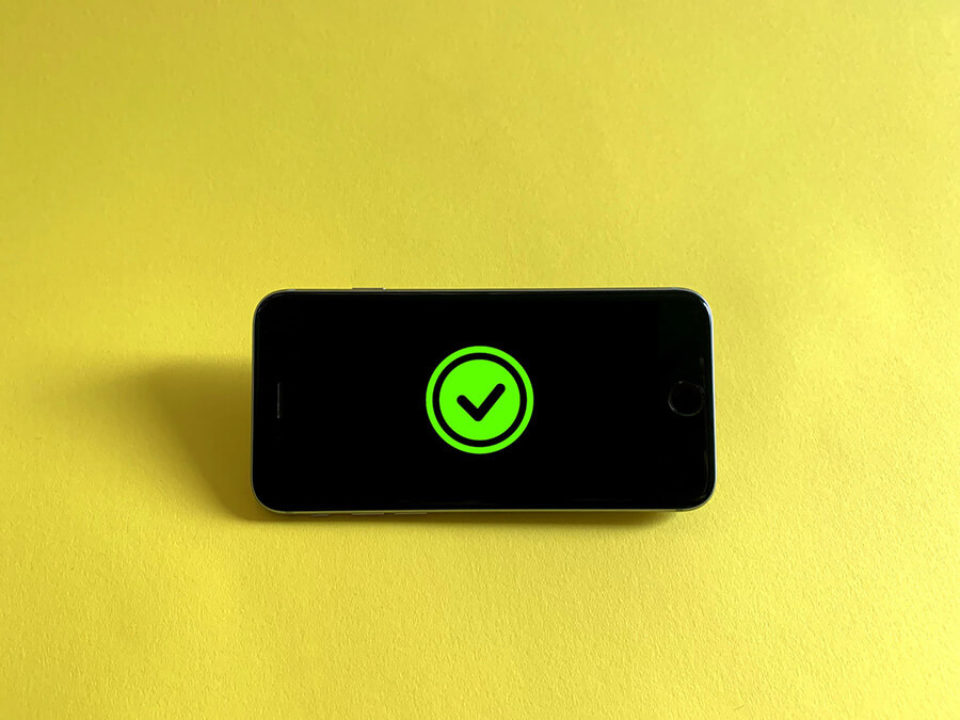 2. Use This Browser Extension To Block All The Harmful Sites
A powerful browser extension goes a long way. Essentially, if you have a great one, it will save you time, money, and mental health. Through our research, we found that the best out there is Guardio. It automatically blocks 100x more harmful websites than competitors and 10x more malicious downloads than any other security tool. Crazy effective.
Also, it tells you which companies leaked your passwords online. You can get it HERE.
3. Use This Powerful Anti-Virus Software
Using anti-virus software is an essential step to take when checking if a website is safe. It protects your computer from viruses, malware, and other online threats. We've been testing several that fight the hacking war. One that impressed us was Surfshark, which stops third parties from tracking your device extremely efficiently. But that's not all.
It also notifies you every time your personal information is leaked online, which is critical! Not to mention you can use the Internet uncensored and access content safely. You can get Surfshark HERE (the Scam Detector readers get a discount of 82% off + two months free for the VPN plan).
4. Look for Trust Seals and Security Badges
Trust seals and security badges are symbols displayed on a website that indicate a trusted third-party organization has verified the website. These seals and badges show that the website has undergone a security audit and meets specific security standards. Some well-known security badges to look out for include VeriSign, McAfee Secure, and TRUSTe. If you require assistance obtaining a security seal or badge, click here to find qualified companies to help you.
When looking for trust seals and security badges, verify if they are from a trusted source. Some websites create fake badges, so research the badge or seal to ensure it's legitimate. A quick Google search of the badge or seal should indicate whether it's real.
5. Check the Privacy Policy
A privacy policy is an article that outlines how a website collects, stores, and uses personal information. Read a website's privacy policy to understand what information is collected and how it's used. Some of the key points to look out for in a privacy policy include the following:
The types of personal information are collected.
How the personal information is being used.
If the personal information is being shared with third parties.
The security measures that they have in place to protect the personal information.
Note that some websites may not have a privacy policy or may have a policy that's difficult to understand. In these cases, it's best to err on the side of caution and avoid using the website.
6. Check the Contact Information
Another important factor to consider when checking if a website is safe is to check the contact information. A website with a valid email address, phone number, and physical address is usually a good sign that the website is legitimate. On the other hand, a website that doesn't provide any contact information or provides fake contact information is a red flag and should be avoided.
7. Check the Age of the Domain
The age of a domain is an essential factor to consider when checking if a website is safe. A website that has been around for a long time is usually a good sign that the website is legitimate. On the other hand, a site that has just been created is more likely to be a scam or a phishing attempt.
To check the age of a domain, you can use a website such as WhoIs to find information about the website's registrar and creation date. You can also look at the website's content to see if it's been updated regularly, which can indicate the website's legitimacy.
Reading user reviews and feedback can also be a helpful way to determine if a website is safe to use. Look for reviews on independent websites like Trustpilot or Sitejabber to see what others say about the website. Not all reviews may be genuine, so look at a range of reviews, not just the ones that seem positive or negative.
Verify a Site Below
We also have another powerful tool that you can use. If you feel a website might be suspicious, feel free to verify it using our unique Scam Detector website validator below:

How To Report an Online Scammer
Let your close family and online friends know about this article. Feel free to share this page if it was helpful. Meanwhile, you can report scammers and any other suspicious activity to the Federal Trade Commission (FTC) using the portal below:
How To Protect Yourself More
If you want to be amongst the first to receive notifications about the most notorious scams every week, subscribe to our Scam Detector newsletter. You will receive periodic emails from us with insightful tips. That will include how to prevent fraud and information about the newest tools you can use to fight crime.
Meanwhile, feel free to educate yourself with some other fraud-related articles. They are listed under this paragraph, so that you know how to stay safe online. Last but not least, if you have any bad experiences, make sure to use the comments section below to expose other scammers.
Discord Scams: Full List
WhatsApp Scams: Full List
---
Verify a website below
Are you just about to make a purchase online? See if the website is legit with our validator:
vldtr®
Searching:

Domain age, Alexa rank, HTTPS valid, Blacklisting, SSL certificates, Source code, Location, IP address, WOT Trustworthiness, Spam reports, Advanced technology, Privacy Policy, Terms of Use, Contact options

TOP 3 MUST-WATCH FRAUD PREVENTION VIDEOS
1. Top 5 Amazon Scams in 2023
2. Top 5 PayPal Scams in 2023
3. How To Spot a Scam Email in 2023
Selma Hrynchuk
Selma is a fraud prevention specialist renowned for her expertise in private eye investigations and a remarkable partnership with law enforcement agencies. Beyond her investigative triumphs, her public speaking engagements and written works have empowered countless individuals to protect themselves and stay ahead of deceptive schemes. Selma's legacy shines as a tenacious agent of change, unyielding in her commitment to battling fraud and ensuring a safer world for all.